Toilet training is one of those parenting milestones that no one looks forward to. To be blunt, it's a pile of poo. But would you outsource it?
Earlier this week, a UK woman made the news by advertising online for a professional potty trainer. The woman said she and her husband needed someone to toilet train their three-year-old daughter by December 23.
"Unfortunately, due to our busy careers, we've realised we simply do not have the time to do so," the woman wrote. "We are very conscious that our daughter should be using a toilet by now, and with the in-laws coming over for Christmas, I am desperate to get her fully using the toilet."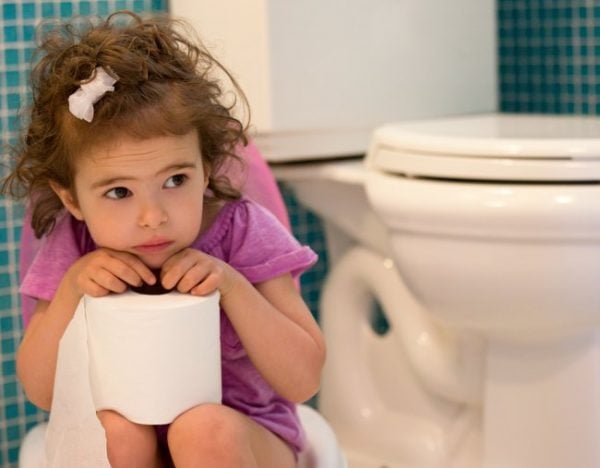 The woman said she was willing to pay $89 an hour, and expected it would take 10 hourly visits. She promised a "handsome bonus" if her daughter – who she admitted "can be somewhat difficult and does not respond well to authority" – was trained by the deadline.
But it's not only UK parents who are paying other people for toilet training. Tracy Fulwood is a Brisbane-based professional toilet trainer who does home visits. She won't do all the work, but in a two-hour session, she'll teach parents how to toilet train their child.
Fulwood, the founder of pottytraining.com.au, says the situation the woman in the UK is facing is "so real". Australian parents are having the same problems, and are calling her in distress.
"They're often crying," she tells Mamamia. "They are fairly desperate."
She says it's mainly professional women who are putting off toilet training their kids, then having issues when they try to do it.
"It's the single mums that are at home that are actually toilet training by 18 months and getting it done and dusted because they can't afford the nappies," she believes.
LISTEN: A dentist says that crooked teeth aren't genetic - they are caused by other factors including nutrition. Is this true? Holly Wainwright and Andrew Daddo discuss on This Glorious Mess.

Fulwood says a lot of kids are wee-trained, but have an issue with poo.
"Poo problems are almost an epidemic, unfortunately. Running away and hiding to poo, wanting the nappy back on to poo, withholding poo…"
She says there are kids who will poo behind the couch, under the kitchen table and in the cupboard.
"It's a thing," she adds.
Fulwood believes there are different reasons why kids might have issues with pooing in a potty, depending on their personality. For cautious children who dislike change, they might simply prefer to continue to poo the way they always have – in a nappy. For laidback children, they might like to stay where they are when they feel the need to go.
"They'll choose the easy path every time," she adds.
Fulwood says there are three-, four- and five-year-olds still wearing nappies.
"It's often the health professionals that are saying, 'Oh, wait until your child's ready, they'll work it out,' and it's not happening. At my own school a couple of years ago there were two still in nappies because of a poo problem – one in Prep, one in Grade Two."
Fulwood says the number of parents asking for help is "prolific".
"Really, invariably, it's not about toilet training," she adds. "It's the fact that they don't know how to work with their child, particularly the strong-willed child, to deal with those battles of wills."
LISTEN: Holly and Andrew on this Glorious Mess's 'Ho Ho Ho it's the Super Merry Festive Yuletide Christmas Special.'