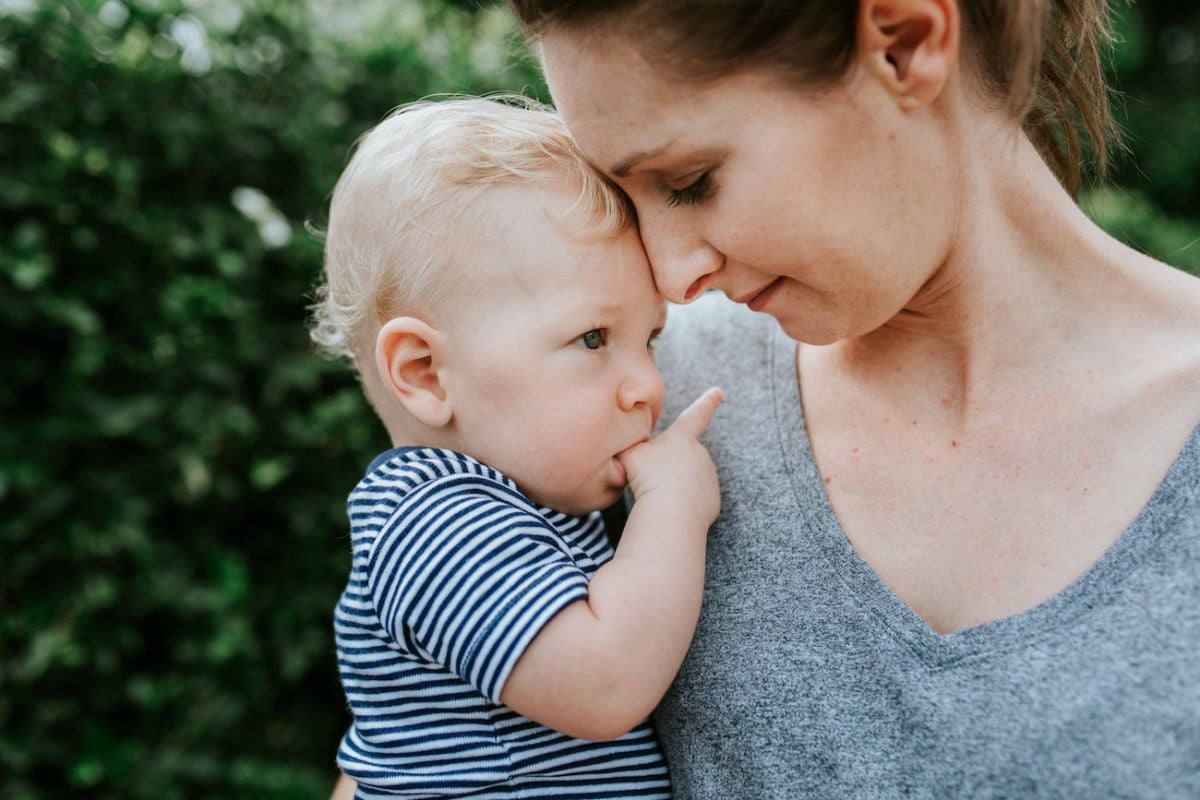 If you have experienced pregnancy loss or newborn death, support is available via Sands. Call 1300 072 637.
I am powerless to protect my child. I catch a quick glimpse of him as he is prematurely pulled from my body. He is hurriedly handed over to the neonatology team, who rush him out of the operating theatre towards the Neonatal Intensive Care Unit. My dazed husband follows in their wake.
I am suddenly alone. The life that has grown inside of me has been taken away. I don't know what is happening to him or if I will ever see him again.
I have to forcibly pull myself back to the present. I am at home, safe in my bed with my husband by my side. Our now one-year-old son is sleeping peacefully in his nursery. And yet, I am covered in a cold sweat and my heart is pounding. My whole body is rigid with the tension that has engulfed me and I am despondent that it is yet another night in which these intrusive memories have taken hold of me.
My son was born at 28 weeks gestation, via an emergency caesarean, when I developed a life-threatening pregnancy complication. The first year of his life I spent in survival mode, focusing on keeping him alive and healthy. Months in the NICU, surgery, endless specialist appointments, hospital readmissions, failure to thrive, struggling to breastfeed. But now, one year on, things had finally settled down and life was returning to normal.
I had nothing left to worry about. My son was alive and well. I was full of joy and contentment. Life was wonderful! And yet, though I tried to ignore it, there was anxiety and distress lurking in the darkness. Whenever I let my thoughts wander, they immediately returned to the birth. Endlessly sifting through the memories.
Why couldn't I just let it go? Why couldn't I sleep? Why would the slightest things trigger a cascade of memories and panic?