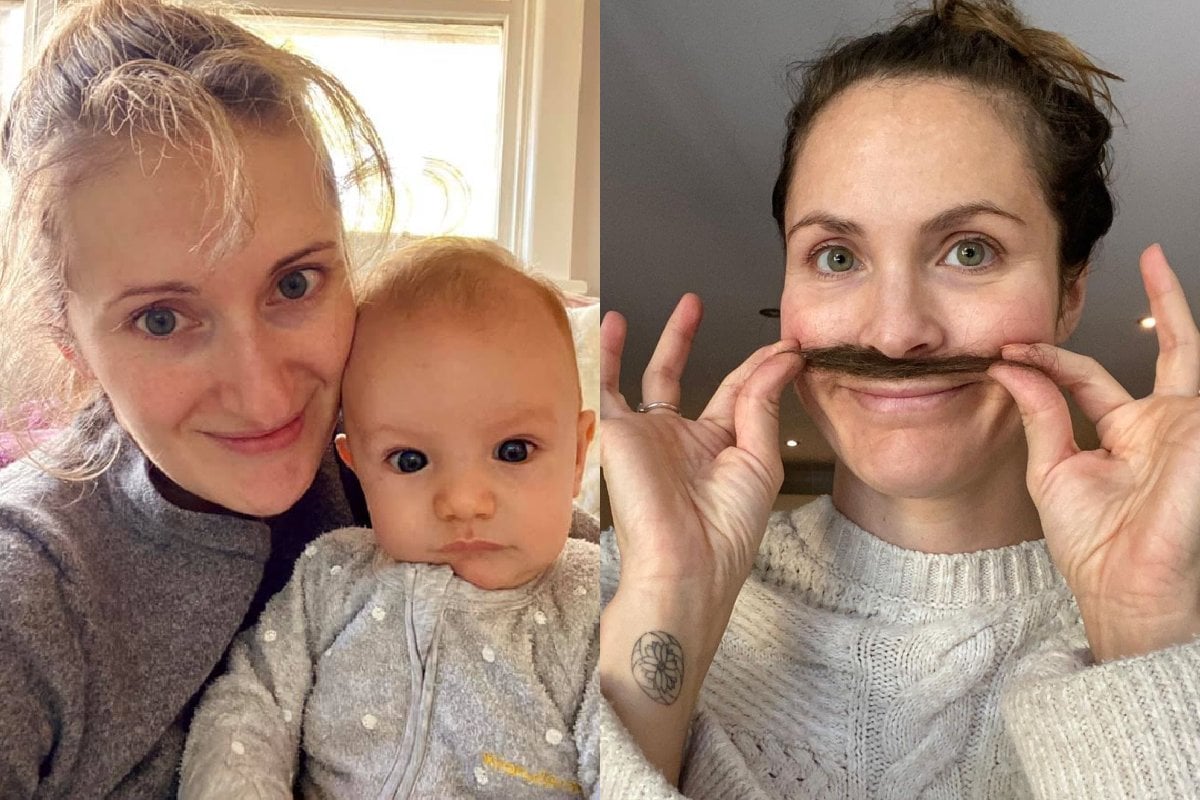 This post deals with postnatal depression and might be triggering for some readers. If you think you or someone you know may be suffering from depression, contact PANDA – Post and Antenatal Depression Association. You can find their website here or call their helpline on 1300 726 306.
What is a 'post-baby body' meant to look like?
By definition, it's a body that has delivered a baby, whether that be out of a vagina, through an incision or by whichever way was necessary to keep mum and child safe.
WATCH: Tiffiny Hall speaks about post-baby body expectations in the video below. Post continues after video.
It's an incomprehensible achievement, but more often than not, post-baby bodies are presented to us as an 'after' photo, acceptable only once returned to their pre-baby state.
It's for this reason we wanted to see real Aussie women shining a light on the reality of postpartum bodies. Because as we found out, a lot of surprising stuff happens to your body when you have a child.
For Laura Byrne, it was postpartum hair loss. 
"Well, well, well. Turns out ROUND TWO of postpartum hair loss is a wild bit of gear," she wrote recently, underneath a photo of herself sharing just how much hair had fallen out.