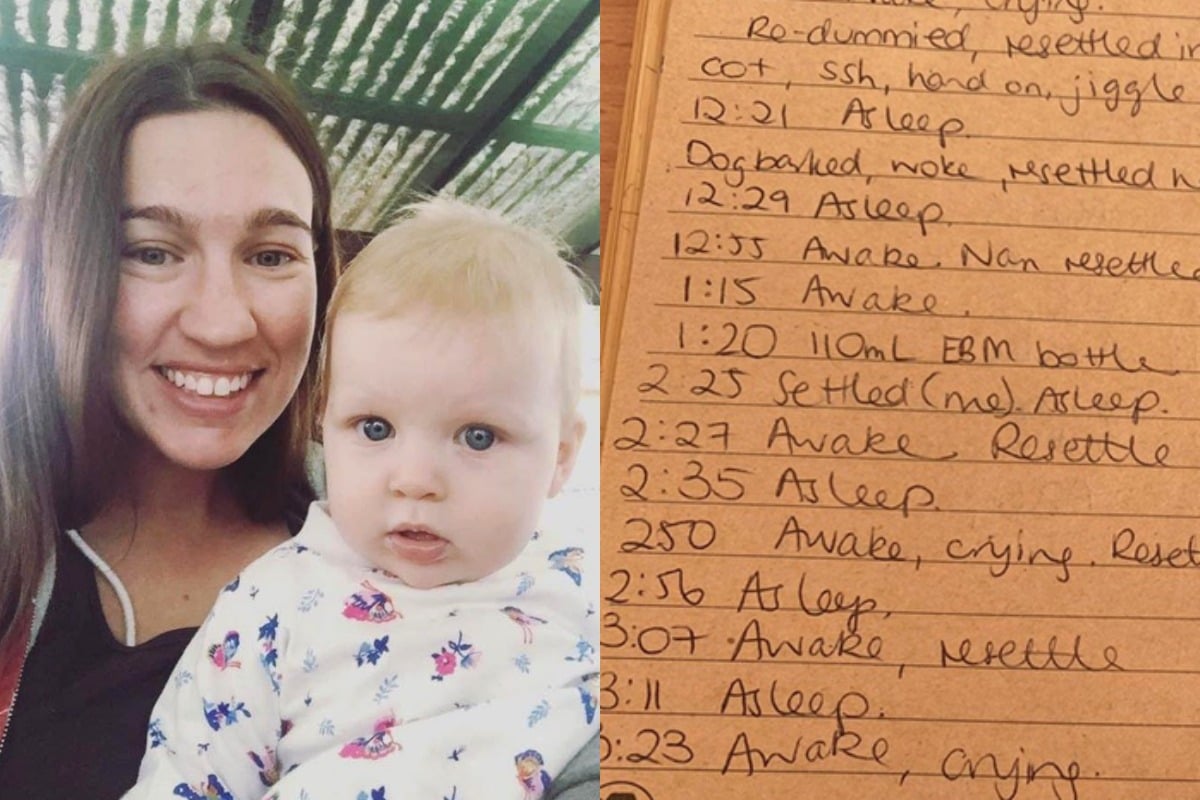 This post deals with postnatal depression and might be triggering for some readers.
12 minutes. That's the biggest nap I got out of her. Every day was 40 minutes of settling, 12 minutes of her being asleep, five minutes of her screaming, then 30 minutes of her crying and me resettling her, a few more minutes of sleep, then me giving up because now the toddler was crying.
Fair enough though, Netflix had stopped playing Spirit-Riding Free and was asking her if she was still there after her fourth hour of almost totally unsupervised television for the morning.
Emotional struggles with perfectly imperfect mums. Post continues below.


Breastfeeding was going pretty well. The baby was putting on weight. When she wasn't vomiting, choking on her own vomit, painfully hiccupping or being asked to recline to get in the car or go to sleep, she was an absolutely gorgeous, happy, healthy, beautiful baby.
I had wanted her right down to my bones. She was a rainbow baby, and the most welcome addition to our family. But each day that I was home with my two girls, the cycle of vomiting and failed naps and screaming and resettling and abandoning the toddler in front of the TV left me feeling like a total failure because neither of their needs had been met that morning.