They are the happiest days of your life, the baby you spent so many months growing, and many more anticipating is here. You watch him sleep in your arms, hold him that moment longer before laying him down.
You sniff him at regular intervals, whether it's to remember his newborn perfume or to gauge the severity of what sits in his nappy. In fact, that poo smells good too. You are happy. His eyes lock onto you and you smile in wonder at this little bundle who thinks you are the world. You are happy. Happy. Right?
I was happy, too, which made it all the more baffling as to why after the birth of my son, I could no longer laugh or maintain a simple conversation. Why did the ground feel like quicksand? Why did people around me seem so vacuous and clearly unaware that I was now a shadow of my former self? They tell you that you are glowing, and you wonder whether this is a pre-scripted throwaway line to cheer you up, or whether you have perhaps now gained a halo you were unaware of. You may now call me Mother*$%ing Superior, thank you.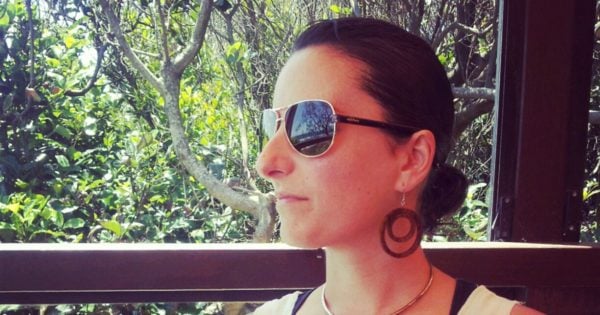 I am not sure how long it took me to realise it as I had avoided the conversation with myself for many months. I had no time for internal self-reflection, I had mama-skills to hone. I don't even know when the realisation hit, but sure enough it did, and it said to me, 'I think you have postnatal depression.' Well shit on a rusk, now what? (Post continues after gallery.)
Mental health services in Australia