Trigger warning: This article deals with depression and suicidal thoughts.
When Jonathan Miles' son was six weeks old, he felt the lowest he'd ever felt in his life. He believed he was a burden to his family.
"I actually said to my wife that she'd be better off without me, that I was holding her and our boy back," he remembers. "It's probably the closest I've been to suicide."
Like a staggering one in 10 first-time fathers, Miles was suffering post-natal depression. He'd had depression before, in his early twenties, but had dealt with it by eating well, exercising regularly, staying socially active and taking antidepressants.
"I'd had a good clear run prior to the birth," Miles explains to Mamamia. "I handled the pregnancy quite well. All was running smoothly before the birth, and I spiralled after that."
The Perth dad says he started on the "downhill slope" about two or three weeks after his wife Melissah gave birth to their son Callum, three years ago.
"You're over the honeymoon period, and reality sets in," he explains. "Money's tight. Both of you are exhausted and you find yourself getting grumpy with one another over little things. Emotionally, you're worn out from the birth and all the people coming round to visit you all the time."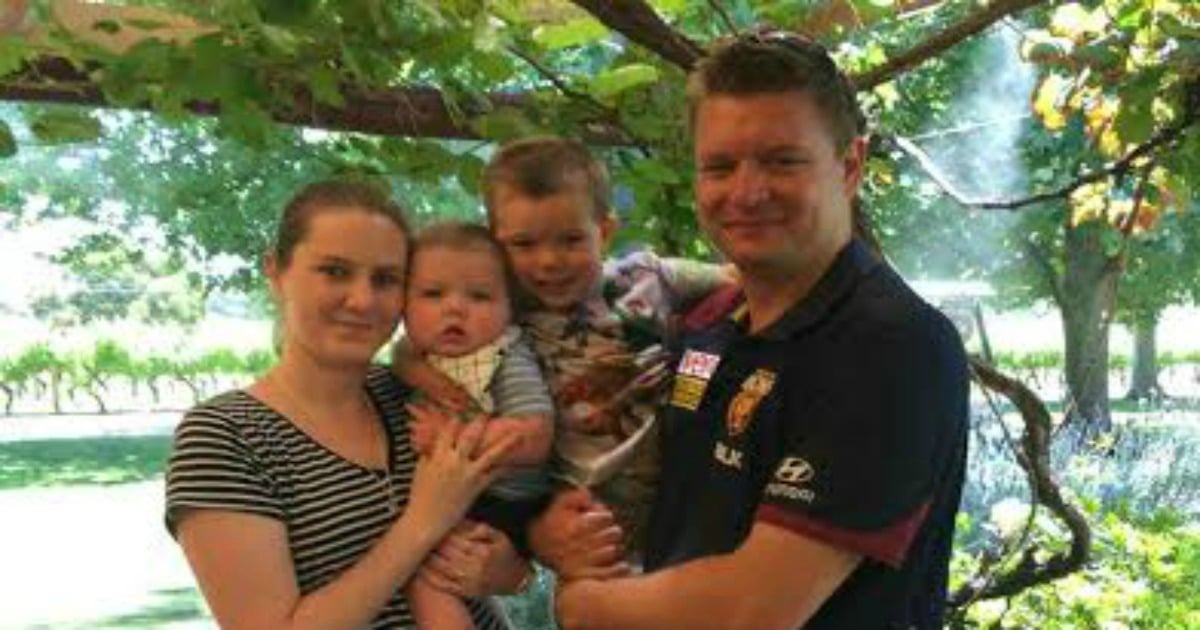 Miles had assumed he'd be a "natural" as a dad, but it didn't turn out that way.
"I'm sure virtually every dad goes through the same learning curve. But it came as a little bit of a shock to me at the time that I was going to have to work at it. It was going to take some patience, which isn't one of my strong suits."