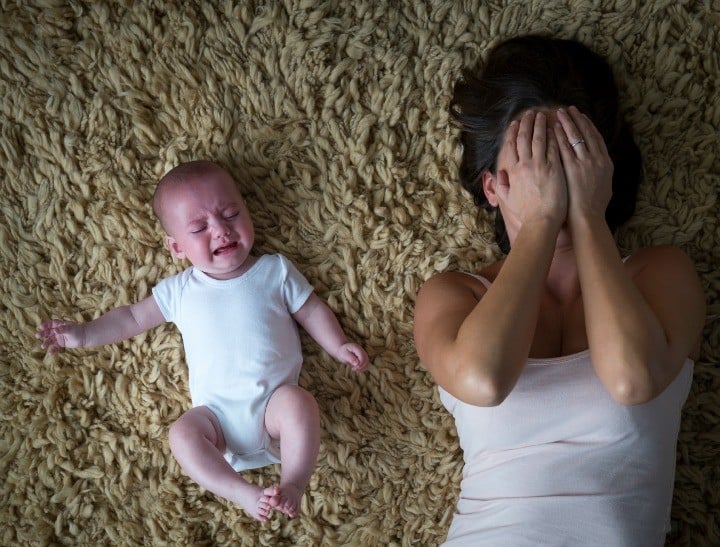 Having a baby should be one of the happiest times in a woman's life.
Instead, it is the time women are most likely to commit suicide or succumb to mental illness.
And now, the Federal Government has pulled the plug on funding for perinatal depression – an illness that affects 100,000 new Australian parents each year.
Thanks to the National Perinatal Depression Initiative (NPDI) – an $85 million program funded by both state and federal governments – thousands of new parents have accessed screening and counselling services aimed at early intervention.
But those programs are now in serious jeopardy after Federal Health Minister Susan Ley announced just days ago that federal funding will end later this month, the ABC reports.
Martin Foley, Victoria's Minister for Mental Health, described the move as "one of the cruellest cuts [the Federal Government] could deliver to the most vulnerable families."
And he is not wrong.