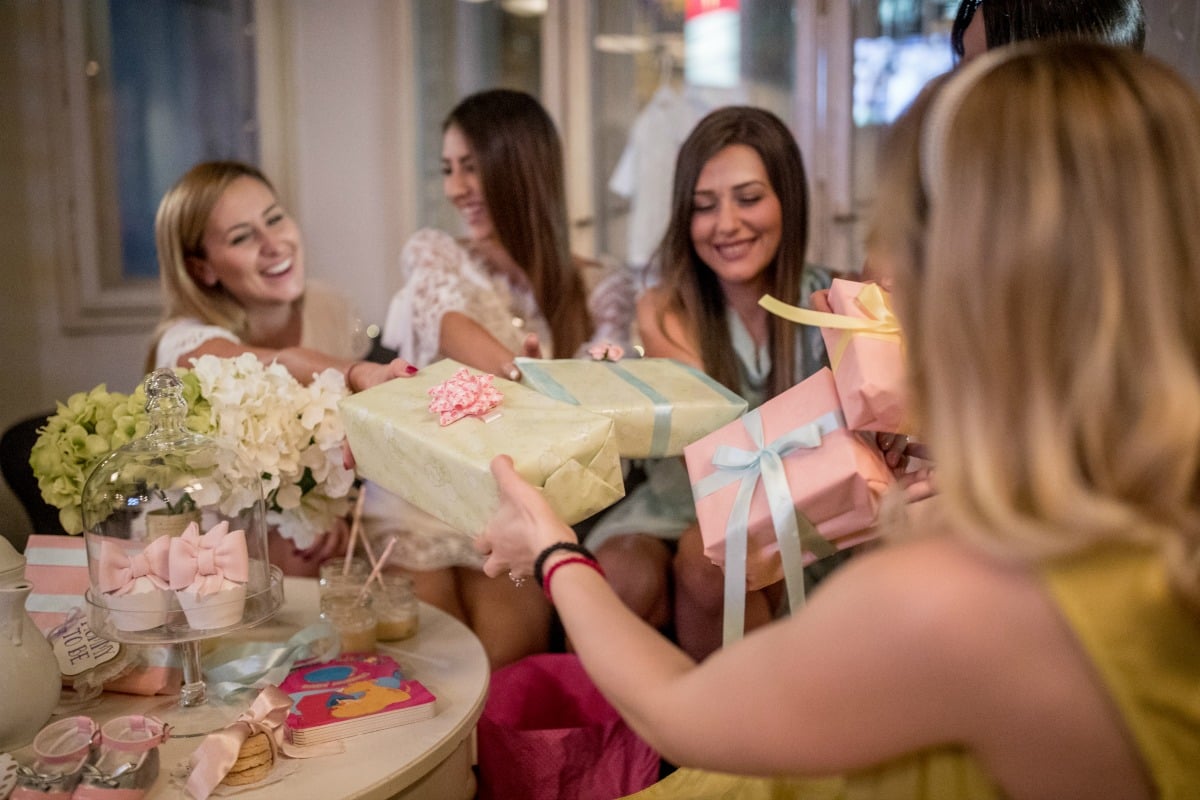 Ah, baby showers.
Nothing says "Please celebrate my the impending birth of my child with me" like a cake made of disposable nappies, and grown-ups drinking champagne from a baby bottle – right?
Which is why the traditional baby shower isn't as common anymore. These days, you're just as likely to attend drinks at a pub (with partners included) to celebrate an expectant mum, than you are to go to an all-girls afternoon tea that's serving Virgin Mary mocktails.
How to trick your baby into loving books. Post continues after.
Or, in Amy Schumer's case, a cake of a baby exiting a vagina.