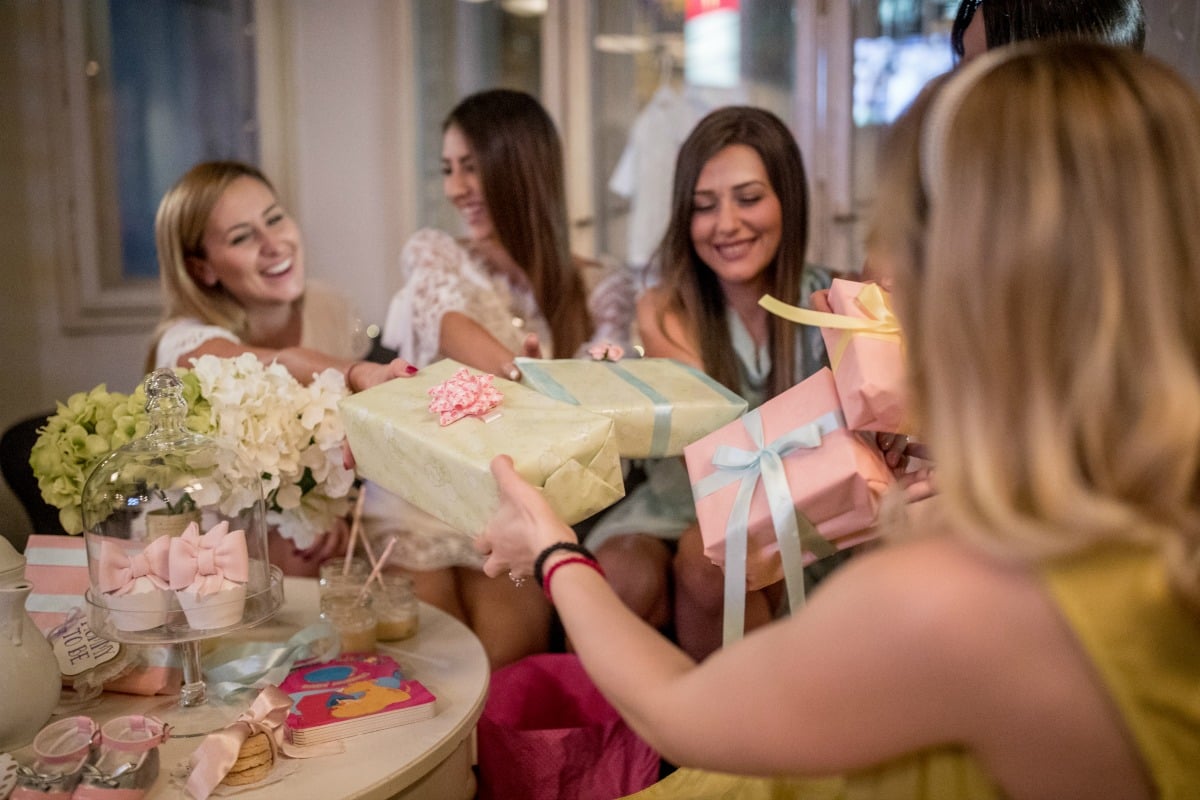 Ah, baby showers.
Nothing says "Please celebrate my the impending birth of my child with me" like a cake made of disposable nappies, and grown-ups drinking champagne from a baby bottle – right?
Which is why the traditional baby shower isn't as common anymore. These days, you're just as likely to attend drinks at a pub (with partners included) to celebrate an expectant mum, than you are to go to an all-girls afternoon tea that's serving Virgin Mary mocktails.
How to trick your baby into loving books. Post continues after.
Or, in Amy Schumer's case, a cake of a baby exiting a vagina.
And then there are those mums who simply choose not to have pre-birth baby showers at all, preferring instead to delay the event until after the baby is born. Yes, that's now a thing.
A post-baby baby shower (or PBS) is literally a baby shower – with gifts and excitement – with one extra guest: the newborn baby themselves.
It's different from a 'Sip and See', which is held some weeks after bubs arrives and is akin to a 'viewing', designed to avoid a constant stream of (usually unexpected) visitors – and is more for the guests than the baby.
No, the PBS is a planned celebration of the safe arrival – which is something some parents feel is much more important to celebrate than the pregnancy.