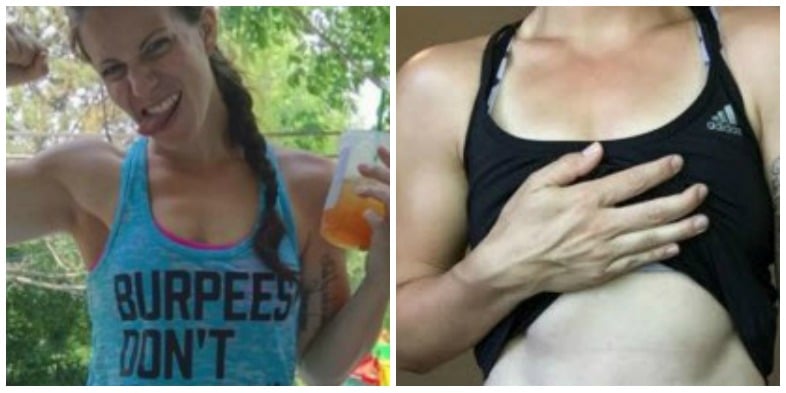 We all know ~bouncing back~ after pregnancy is no walk in the park (although that might help).
And because it's ridiculous that the social pressure to do so is even a thing, it's eminently heartwarming to see a woman celebrate the realities of motherhood in a raw and honest way.
This fit Canadian mum-of-three has done just that, proudly flaunting her abs alongside the sagging skin and stretch marks from her pregnancies.
Marissa Fearon, 27, has been sharing her body positive progress on social media for nearly a year under Kayla Itsines' popular Bikini Body Guide program.
And her Instagram title is wonderfully named @babiesandpushups_. And she is hella strong, just look at those guns.
She recently posted a close-up photo of her tummy with a touching message about her coming to terms that her "stomach will never look like some of the girls that inspired her," explaining it was the "hardest part of this journey".
"I will still struggle with the fact that after three kids in four years it will never ever look the way sometimes I wish it would," she wrote.