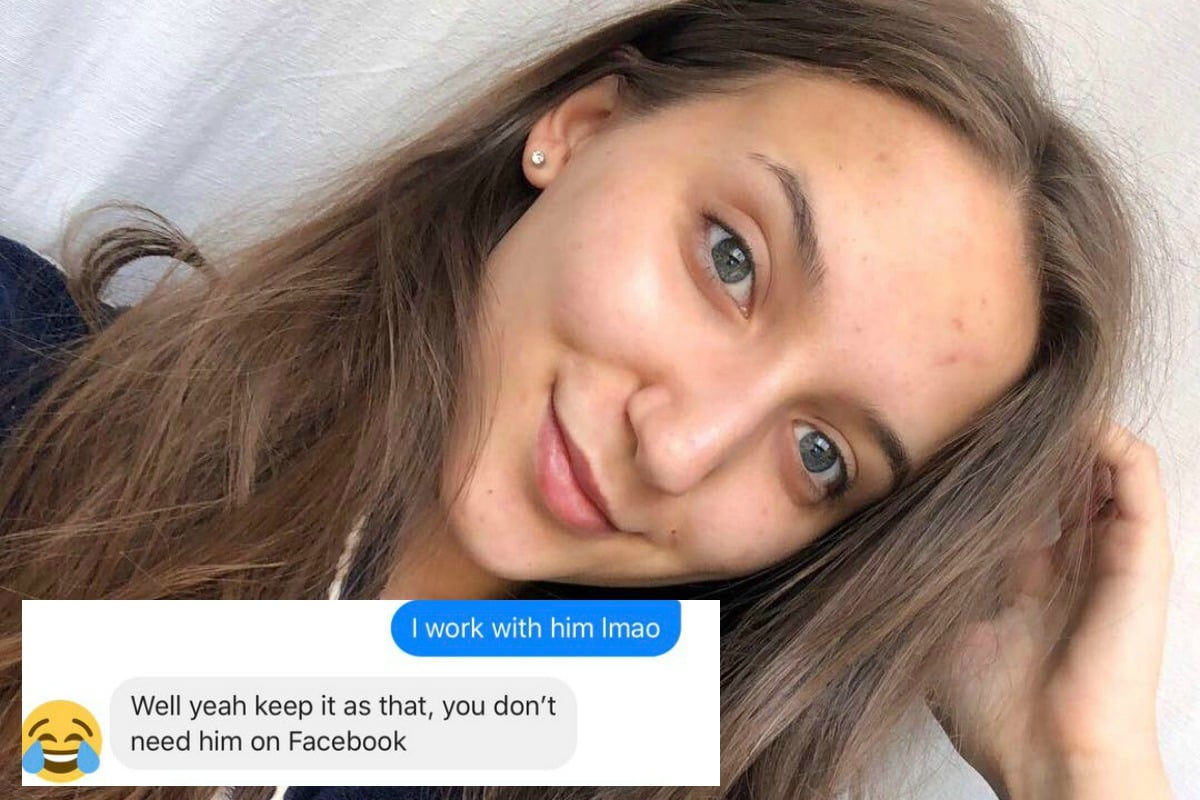 When Ruby added a colleague from work, she didn't think much of it.
But then she got a message… from his girlfriend.
The girlfriend said she wanted to see who was adding her boyfriend, and she had blocked the friend request from his account.
Uhhh…
Ruby told the girlfriend they were work colleagues, and the girlfriend replied: "Well yeah keep it as that, you don't need him on Facebook."
Someone I work with came up on my suggested on Facebook n added them and look at what I received just now lmaaoooo where do these girls come from pic.twitter.com/ghoVS4DekJ

— R U B Y ♡ R Ø S E (@rubexcubex) October 29, 2018
When Ruby, 20, suggested the woman may have trust issues – a pretty easy conclusion to make, honestly – the girlfriend went on the attack.