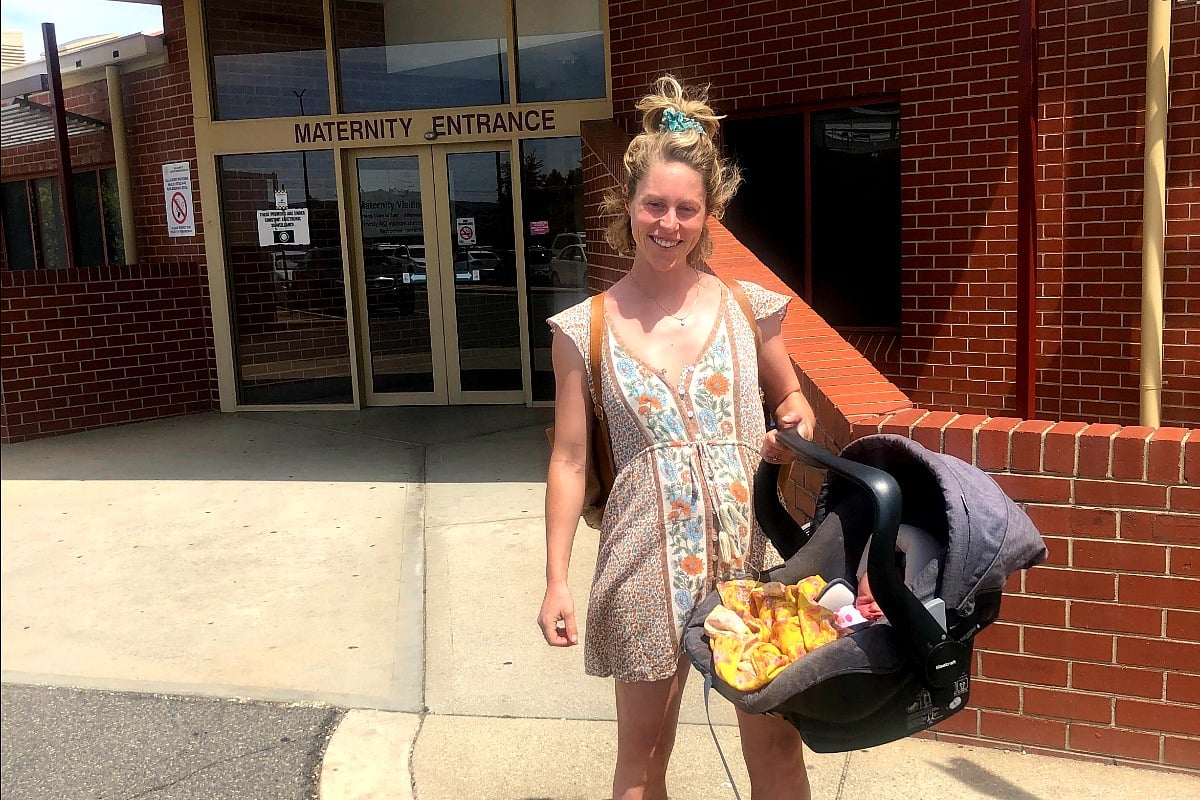 I feel like nobody wants to hear about how my third baby basically fell out of my vagina.
We seem to gravitate towards the bad news – the war stories and the battle scars of birth. I feel awkward talking about my one hour labour, it doesn't seem socially acceptable to recount this at mothers group.
Sharing birth trauma stories is valid and important, but I think it's crucial that we are exposed to a balance of positive and negative.
Some of our favourite celebrities share their thoughts on parenting. Post continues after video.
Here's the thing, my firstborn was a textbook birth trauma. Emergency C-section, separated from baby for 24 hours post-op, and Post Traumatic Stress Disorder diagnosed 18 months later.
My second was an induced vaginal birth requiring an epidural, forceps and an episiotomy after a 10-hour labour. I spent weeks in recovery, my stitches came out and part of my vagina was pretty well flapping in the wind while I munched on panadol for two weeks straight.
My third? I was still induced due to a crappy placenta, but basically a sniff of Syntocinon sent me into pushing contractions and the midwife almost missed it.
I could scarcely believe it had been that easy, and all of a sudden I was holding the baby that seconds before was inside my belly. Pushing her out was hands down the best experience of my life.
The kid was yelling in my arms, a picture of health and didn't even go in the incubator for assessment. A doctor never came near us. I held her for hours before they weighed her. My vagina felt that good the next day I could not tell I had a baby. It was a dream and I felt like I was high for days afterwards.