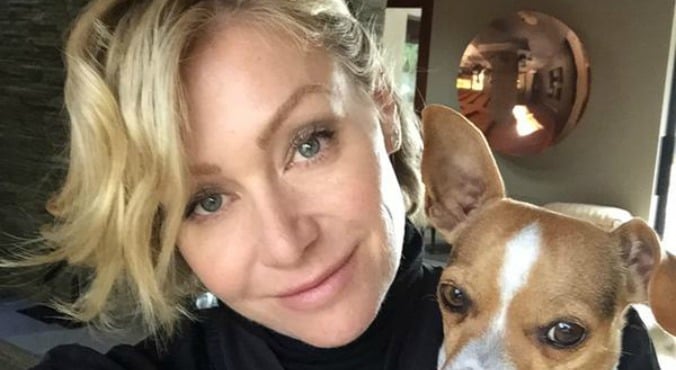 Image via Twitter.
An unhealthy relationship with our body image can start at an early age – Kim Kardashian reportedly started crash dieting when she was just 13.
Unfortunately, it's not rare. A study released this year found that 80 per cent of 10-year-old girls had been on a diet.
Now Portia de Rossi has spoken out about how dieting at the age of 12 led her to develop anorexia and bulimia as part of a documentary series called It Got Better. (Post continues after video.)
In the video, the 42-year old Scandal actress and wife of Ellen DeGeneres spoke about how dieting during her early modelling career caused almost 20 years of body image struggle.
"After my father died, I went to work as a model which it was horrible. Everything became about what I looked like, everything was hinged on it and I felt tremendous responsibility when I was 12 years-old and was put on the catwalk".
In preparation for the runway show, de Rossi revealed she didn't eat for over a week.
RELATED: Pink proves once again that she really doesn't have time for body bullies
"My modelling agents had told me to go on a diet. So I didn't eat for 10 days before then, and then I get up on this catwalk, and I'm a little kid, and I'm posing and trying to be sexy and strutting around, and all the other models are making fun of my bushy eyebrows," she said.
"When I got in the car after I opened up a giant bag of my favourite candy and literally put my whole face in it. Then I think 'Shit – what have I done? I just undid two weeks worth of dieting.'" (Post continues after gallery.)
Behind the scenes with Portia De Rossi