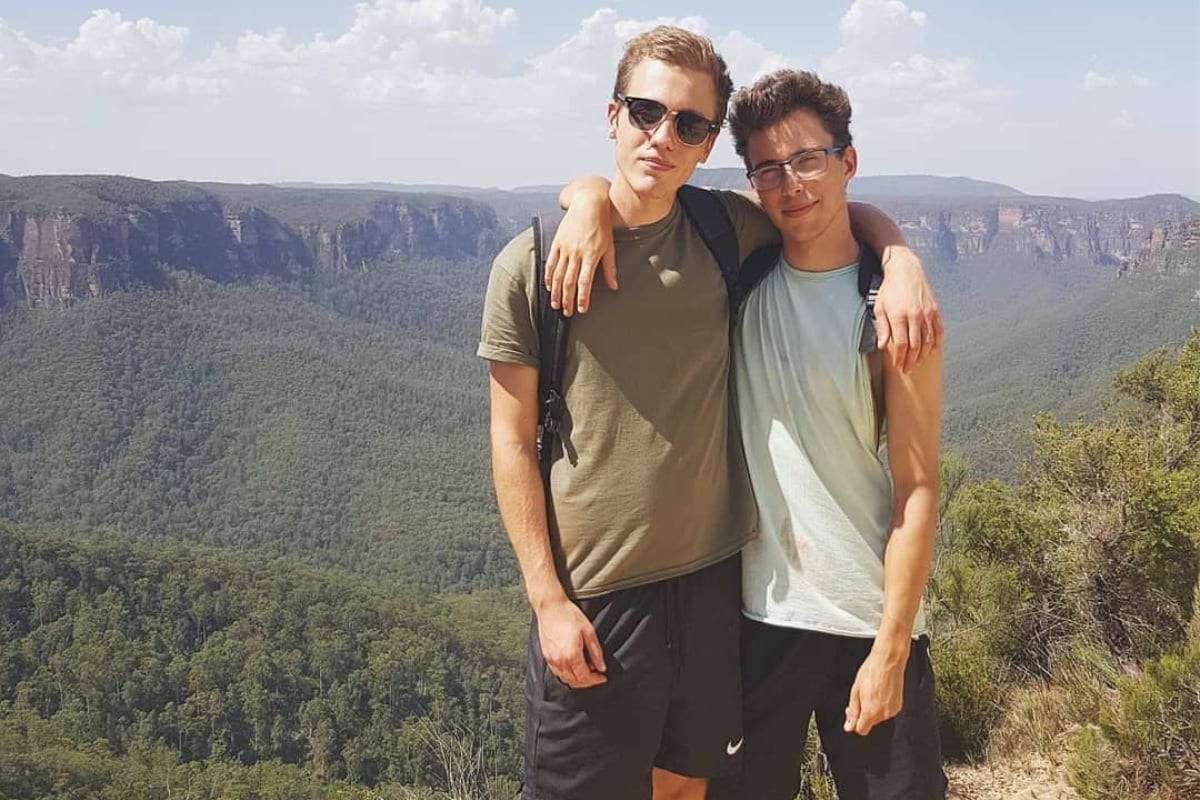 In February, backpacker friends Hugo Palmer, 20, and Erwan Ferrieux, 21, went for a swim at Shelly Beach near Port Macquarie.
They never made it back out of the water alive.
Five months later, police have confirmed bones found in the water at nearby Flynns Beach on June 15, and another two bones found at nearby Flat Rock two days later, belong to French backpacker Ferrieux.
"DNA comparison of the three bones located in June have confirmed that they did come from the same male person," Superintendent Paul Fehon told reporters in Port Macquarie on Monday.
"We believe from the DNA comparisons that it belongs to Erwan Ferrieux."
They have not confirmed if any trace of Palmer, from the UK, has been found. Another bone was found at Rocky Beach, about 300 metres north of Flynns Beach on Sunday, which is undergoing forensic analysis.
When the pair went missing in February, their rental car was found in a nearby car park with a number of other belongings – including travel documents – still inside.
A ground, air and water search involving police divers, Marine Rescue, SES and others searched the area when they were reported missing, but it was scaled back days later after it failed to find any sign of them.
Two female friends of Palmer and Ferrieux had planned to travel from Sydney to meet the two men.
Instead, they arrived in Port Macquarie to watch as the search for the men continued.
One of these friends, Caraa Blackburn, shared a photo of Shelly Beach to her Instagram story that week night with the caption: "Give us back our boys you monster".