The holidays are in full swing, and many Australian families are welcoming a new four-legged friend into their homes.
With the year coming to a close, we've got the data for the most popular pet names of 2016.
Astoundingly, one name in particular came out on top for both dogs and cats. Talk about a runaway winner.
Bella was the golden name of the year. Charlie came a close second amongst the two species.
So as it turns out, we've been favouring traditionally human names for our furry pals.
Pet Insurance Australia have released the year's top 10 names for cats and dogs.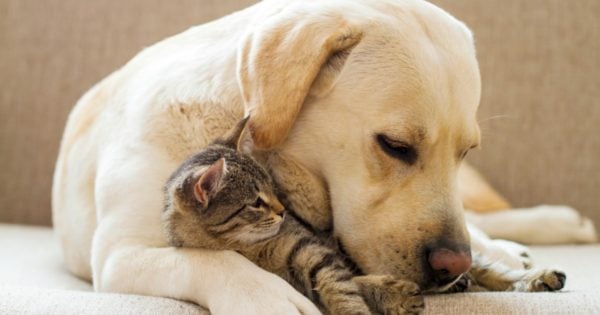 Here are the most popular names for our canines:
Bella
Charlie
Max
Ruby
Molly
Coco
Buddy
Lucy
Archie
Daisy
And for the felines:
Bella
Charlie
Coco
Luna
Tiger
Oscar
Simba
Milo
Missy
Leo
Pet Insurance Australia spokeswoman Nadia Crighton said it was great to see classic names like Buddy and Coco make a comeback, alongside newer names such as Simba and Luna.
Crighton has a nifty tip for people when naming a new pet.
"Have a few," she suggests. "Sometimes you'll have a certain name in mind then when your pet arrives home he or she simply doesn't suit the chosen name."
Oh, and resist the temptation to go completely left of field.
"Remembering that your precious pup or kitten will be a cherished family member for up to 20 years, so choose a name that will suit them when they are fully grown dogs and cats."
In other words, don't call your baby pooch Snuffaluffagus. It's not going to stick.