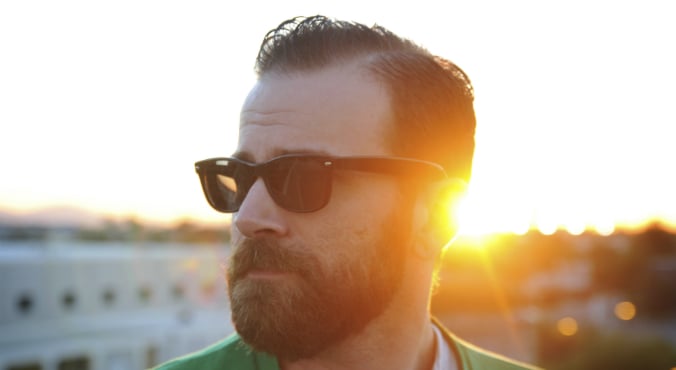 Image via iStock.
What's the worst thing that can get caught in a man's beard hair? That's the thought running through many a woman's mind these days, should she be pashing her local, grizzly-bearded hipster barista, or, say, her husband.
Surely food would be the most logical thing to get ensnared in beard hair. But what about poo? Yep, Action 7 News in the US swabbed a variety of men's beards to discover that they were filled with faecal matter. Forget about that pirate, Red Beard; it's Brown Beard we should truly fear.
Related: "I forced my husband to try my skincare routine, and I have the GIFs to prove it."  
That's right: the beards had tiny bits of straight-up poo lurking in there. Sure, there was some normal, healthy bacteria present, but there was something quite revolting festering in there, too. (Post continues after gallery.)
Related: Men can't get enough of these Lululemon pants. Just ask their balls. 
Microbiologist John Golobic, who ran the tests, expressed his horror by saying: "I'm usually not surprised and I was surprised by this."
He wondered aloud about the hygiene habits of the beard-owners.
"There would be a degree of uncleanliness that would be somewhat disturbing," Golobic mused. He further clarified just how disgusting these beards were, by explaining that, if a city had similar bacteria samples in their water system, it would need to be shut down for disinfecting.
Hear that, boys? Shut that beard down.
Related: 5 beauty looks that men hate. (But women love.)  
Yet, if you're in a similar position to me, in which no amount of begging and bribery will convince your man to shave that beardy weirdy business off, then this advice from Golobic will prove helpful.