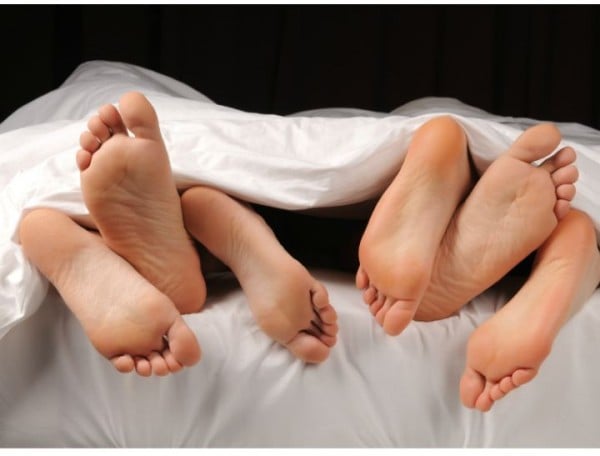 Meet Robyn: a polyamorist, suburbanite and mother. Could she be your next-door neighbor?
What would you do if you found out that the mum you shared carpool duties with was a dominatrix at night? Or what if that cute couple next door wasn't really a couple – but a threesome or a foursome? How would you react?
Well, you better get used to it, because in sleepy suburbs just like yours, mums are hiding secrets.
Meet Robyn. She's a 44-year-old mum of three who's currently involved in loving, intimate, polyamorous relationships with three men. And she's open to more, time permitting.
ML: What is polyamory?
Robyn: Polyamory is a romantic relationship with more than one person. It is usually a committed relationship, but polyamory can come in all forms. One form is called polyfidelity, it means that there is a committed relationship between the people, and they are sexually faithful with each other. There can be three people in the relationship or more.
ML: What kind of a polyamorist are you?
Robyn: I am a more open polyamorist. I have a primary partner, Jesus, and we live together with my three kids. He has another partner in Michigan, and I have two other partners who I am in long distance relationships with. One is in New York, and the other one is really long distance – he's in another country. But I'm not tied down to those three people. I always try to remain open. Right now my life is very busy, but that doesn't mean that if I met someone who I was intrigued by that I wouldn't make time for him.
ML: Do you have sex with his other partner as well?
Robyn: No. I know her and I like her, but I am not sexually involved with her. And Jesus is not sexually involved with my lovers right now. But they do know each other.