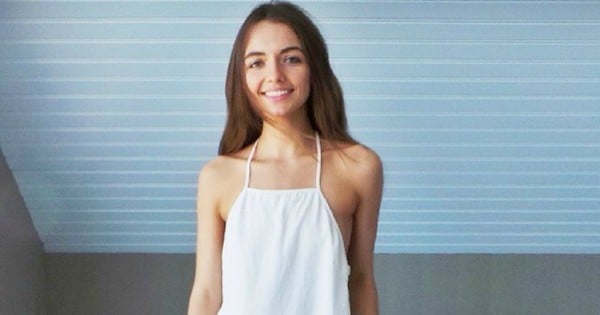 You're never really the same after your first ruptured ovarian cyst. The sudden onset of searing pain through your abdomen, the nausea, the vomiting, the feeling that there's a really solid chance that you're either dying or giving birth to a small, spiky, demon child — that shit changes you, trust me.
Mine was a couple of years ago. I wasn't feeling all that crash hot in the morning but had an assignment to finish. I'm #blessed with regular, excruciating period pain, so thought the dull ache in my stomach could be an early onset of that.
Plus, I was keen to ignore things and avoid a trip to the emergency room—which, if you've been, you'll know is basically like a five-hour long trip to hell, except in this version I also feel like hot needles are stabbing my abdomen.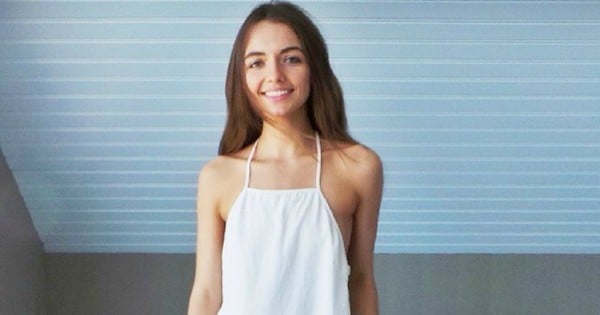 Jasmine Garnsworthy, when she's not "giving birth to a small, spiky demon child." Image: supplied.
At some point during the night things became unbearable, and, like millions of women with undiagnosed health issues before me, I tearfully hit up Google for answers, which ranged from appendicitis to food poisoning, and were all accompanied by the phrase, "seek urgent medical care." So next stop; hospital. Reason; obvious.
The first time I actually heard the phrase "PCOS" mentioned, I'd made it to the hospital—sporting a backless gown and all—and was clutching my stomach with pain, feeling utterly sorry for myself.
"It's a possibility," the gynecologist cautioned, explaining that the ruptured ovarian cyst I'd been hospitalised for, coupled with other symptoms I experienced regularly (excruciating period pain and hormonal acne, that's you!) could mean I had an illness called Polycystic Ovarian Syndrome, AKA PCOS, that is strongly linked with infertility and a host of terrifying symptoms.