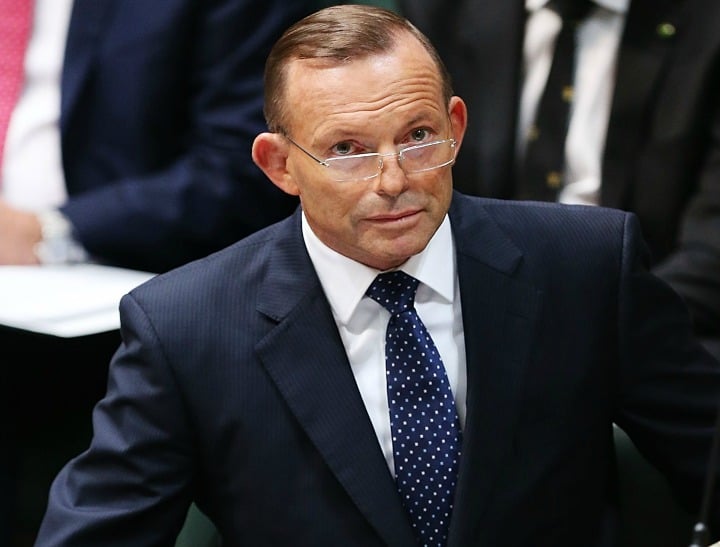 We've rounded up all the latest stories from Australia and around the world – so you don't have to go searching.

1. Poll shows coalition now draws 50-50 with Labor.
A Fairfax-Ipsos poll out today shows that the budget has help secure the best poll results for the government in over a year – with the PM now leading as the preferred Prime Minister ahead of Labor's Bill Shorten.
The poll found support for the two parties is now locked at 50-50.
Fairfax Media reports that the Coalition's primary support has jumped 4 percentage points to 43 per cent, while Labor's primary vote has fallen by 3 points to be just 35 per cent.

2. Oscar Pistorius could be out in August.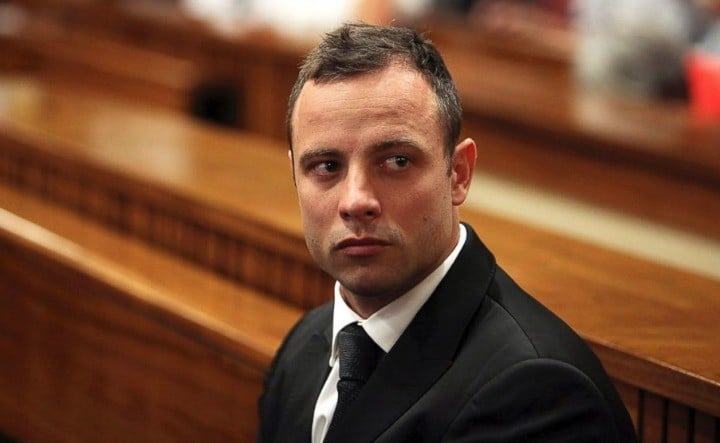 Oscar Pistorius, the South African Paralympian, who was sentenced to five years in prison for fatally shooting his girlfriend Reeva Steenkamp could be released in August. Under South African law he could be paroled after 10 months in prison.
The mother of Reeva Steenkamp has said it is too soon.
"I don't think it is long enough for somebody who has caused somebody's death," June Steenkamp's told The Sunday Times.
"Surely her life is worth more than 10 months' incarceration?
"He's taken something so precious out of our lives. Her life is gone.
"All I could think about was her in that toilet and that she couldn't move.
"She couldn't get out of the way. She was trapped in there. She was suffering. She was in pain and agony.
"Her brains all over… I've had nightmares over that."
Pistorius will find out soon if the court will grant him conditional release.

4. Nine-year old girl in suspected forced marriage.
The case of a nine-year old girl thought to have been forced into marriage is just one that Australian Federal Police are examining.
The Herald Sun reports that 34 cases are under investigation across the country, of these 29 involve people under the age of 18.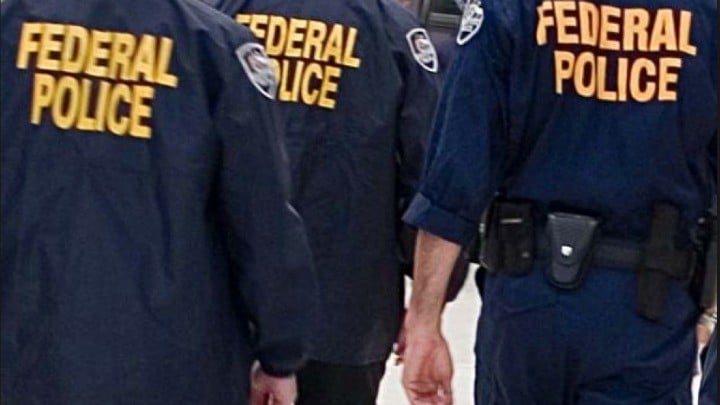 In eight of the cases, a marriage has taken place, but the AFP is yet to lay any charges under the offence of causing ­another person to enter into a forced marriage or being a party to a forced marriage.
The AFP told The Herald Sun "Allegations of forced marriage traditionally involve a ­female as the suspected victim,"
"The AFP has received an allegation whereby a person as young as nine years old has been the subject of, or at risk of being subject to, a forced marriage. The AFP takes all referrals relating to allegations of forced marriage seriously."
The case of the nine-year-old had, according to the AFP "not been able to be substantiated at this stage."

5. Melbourne teenager killed while fighting for IS.
A Melbourne 19-year old has been killed while fighting with Islamic State in the Middle East.
19-year-old Irfaan Hussein's family has confirmed his death.
Hussein went to school with Numan Haider, who was shot dead last year after stabbing two Melbourne police officers.
6. Hacker took control of plane.
A computer hacker has claimed that he managed to make a plane "climb" and move "sideways" after infiltrating its in-flight entertainment system.
Chris Roberts, the founder of the cybersecurity firm One World Labs told the FBI that he had affected the performance of the plane.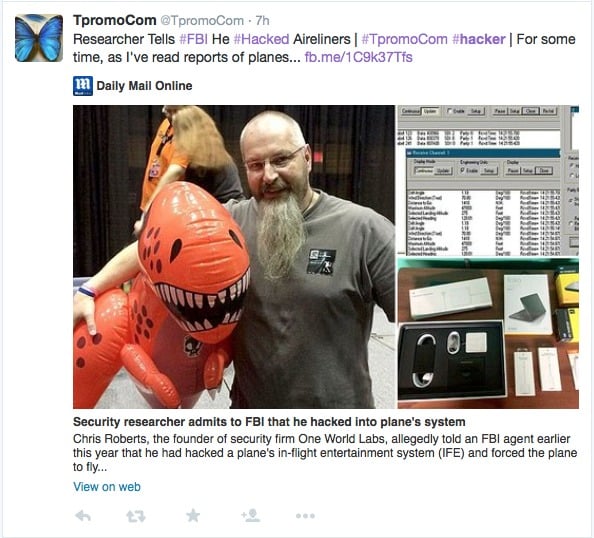 An FBI affidavit claims that Roberts hacked the in-flight entertainment system and he overwrote the code on the plane's 'Thrust Management Computer' while on board a flight using his laptop and an Ethernet cable which he connected directly to the 'Seat Electronic Box' that can be found under some seats.
"He stated that he successfully commanded the system he had accessed to issue the climb command. He stated that he thereby caused one of the aeroplane engines to climb resulting in a lateral or sideways movement of the plane during one of these flights," the affidavit said.
The warrant published by Canada's APTN news says  "He also stated that he used Vortex software after compromising/exploiting or 'hacking' the aeroplane's networks. He used the software to monitor traffic from the cockpit system,"
Mr Roberts has not yet been charged with any crime.

7. Food Pyramid gets a re-vamp.
With research showing that less than seven per cent of people eat enough vegetables and only half of us eat enough fruit it unsurprising that the famed healthy eating pyramid needed an overhaul.
Fifteen years after it was first launched the pyramid has had a reno to reflect Australia's changing dietary patterns and cultural diversity.
The previous Pyramid grouped all foods in three layers: The Eat Most layer containing plant- based foods (fruit, vegetables, grains, nuts and legumes); the Eat Moderately layer containing dairy foods (and dairy alternatives) and meat (and meat alternatives); and a small top layer with added fats and sugars.
The new Pyramid separates each layer into the food pyramid five specific food groups, to provide clearer information about how much each one contributes to a balanced diet.
Plant-based foods still take up the largest amount of space, with fruit, vegetables and legumes emphasised in the bottom layer, followed by grain foods, then moderate amounts of dairy and protein foods. Finally small amounts of healthy fats. It also encourages drinking water, limiting salt and added sugar, and to enjoy herbs and spices to flavour foods without using salt.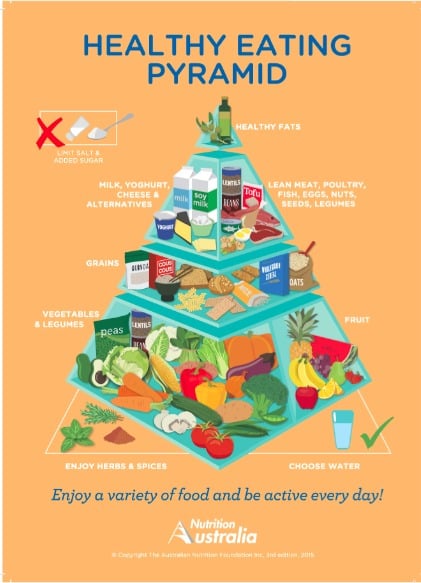 Nutrition Australia Vic Division, Executive Officer Lucinda Hancock said "The new Pyramid cuts through the misleading information and fad diets that are getting so much attention, and provides Australians with a credible, flexible and realistic guide to eating well."

8. Frank Lowry tumbles off stage.
Concerns for Football Federation Australian chairman Frank Lowy who took a major tumble last night at the A-League Grand Final in Melbourne.
Lowry was presenting Melbourne Victory coach Kevin Muscat with the championship trophy when he slipped tumbling off the dais and to the turf in front of a crowd of 29,843 people.
The Westfield founder was eventually was able to get to his feet and returned to the stage where he presented the trophy. The appreciative crowd was pleased he was seemingly okay cheering him on.
9. Prince Harry calls for the UK to bring back national service.
As he prepares to leave the Army, where he has served for 10 years, Price Harry has called for the United Kingdom to bring back national service.
He told The Telegraph "I dread to think where I'd be without the Army.
"Bring back National Service – I've said that before. But I put my hand up, as I said to the kids today, you can make bad choices, some severe, some not so severe.
"Without a doubt, it does keep you out of trouble. You can make bad choices in life, but it's how you recover from those and which path you end up taking.
"I did it because since I was a kid I enjoyed wearing the combats, I enjoyed running around with a rifle, jumping in a ditch and living in the rain, and stuff.
"But then when I grew up, it became more than that, it became an opportunity for me to escape the limelight."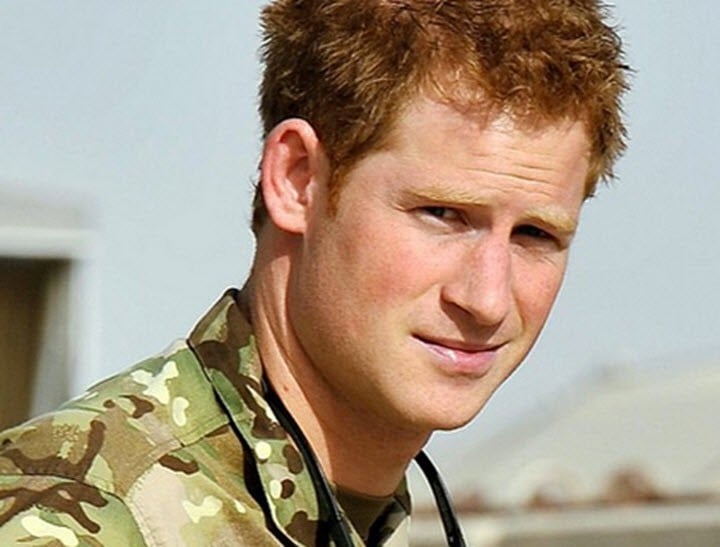 He also encouraged his niece and nephew, George and Charlotte, to follow him into the Army.
"It's done no harm, just good, for me, and I know it's the same for William".
"As an uncle, you know, I would say enjoy the role, because at first it's just pressure, pressure, pressure."
10. Father-in-law kills six at Serbian wedding.
A tragedy a day after a Serbian wedding with a father-in-law shooting six member of the wedding party dead with a hunting rifle including his daughter-in-law, her parents and his wife.
The man then turned the gun on himself.
Lifeline: 13 13 14
11. Peanut allergy warning for asthma patients
Children with asthma may not realise they are allergic to peanuts because the symptoms are so similar, a new study has shown.
Shortness of breath, wheezing and coughing are seen in both conditions.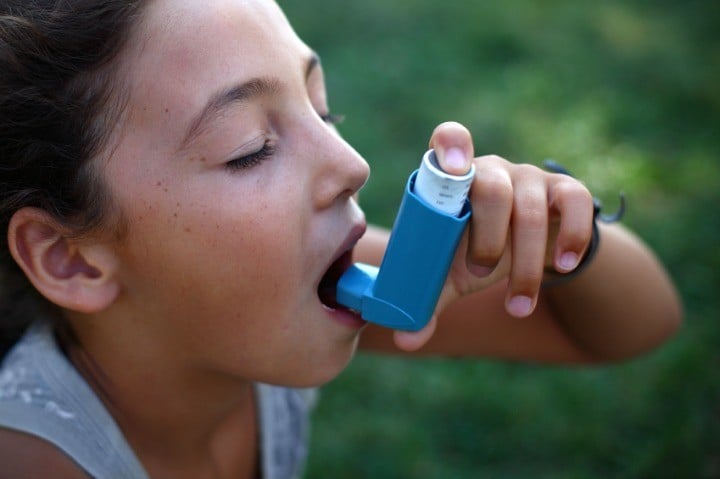 Scientists in the United States analysed the records of more than 1.500 children at a hospital in Ohio and found one in 10 tested positive to peanut sensitivity.
But more than half (53%) of these children and parents were not aware of their sensitivity to peanuts.
Researchers said that parents of children with asthma should consider whether to get their child tested for a peanut allergy,
"This study demonstrates children with asthma might benefit from a test for peanut sensitivity, especially when control of wheezing and coughing is difficult to achieve," lead author Robert Cohn said.

Watch today's news in 90 seconds.
Do you have a story to share with Mamamia? Email us [email protected]
[post_snippet id=324408]