A young mother caught shoplifting nappies for her baby was saved by the kind act of a police officer.
Officer Johns, from the Laurel Police Department in the US state of Maryland, was called to a grocery store in late July after reports a woman was caught shoplifting by security.
When he arrived, he learned the young mother had attempted to steal two packets of nappies for her infant son. She had purchased her groceries, but did not have enough money left to buy the nappies.
"Though we often joke that our field trainees are still in diapers, it turns out that rookie Officer Johns was not buying these for himself," the police department wrote in a Facebook post that has now gone viral.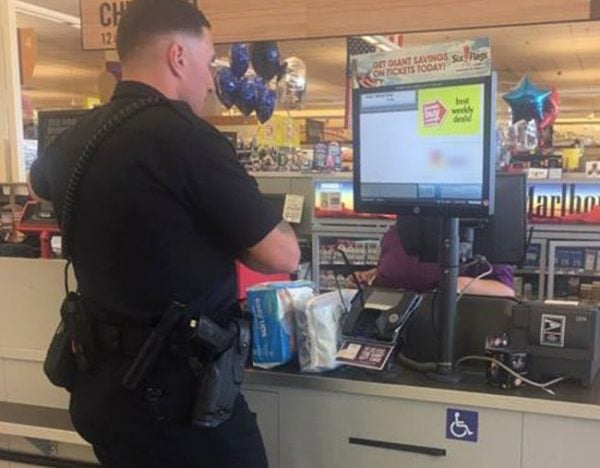 "Officer Johns considered the situation and then made the decision to purchase the diapers out of his own pocket so that the young child would not suffer.