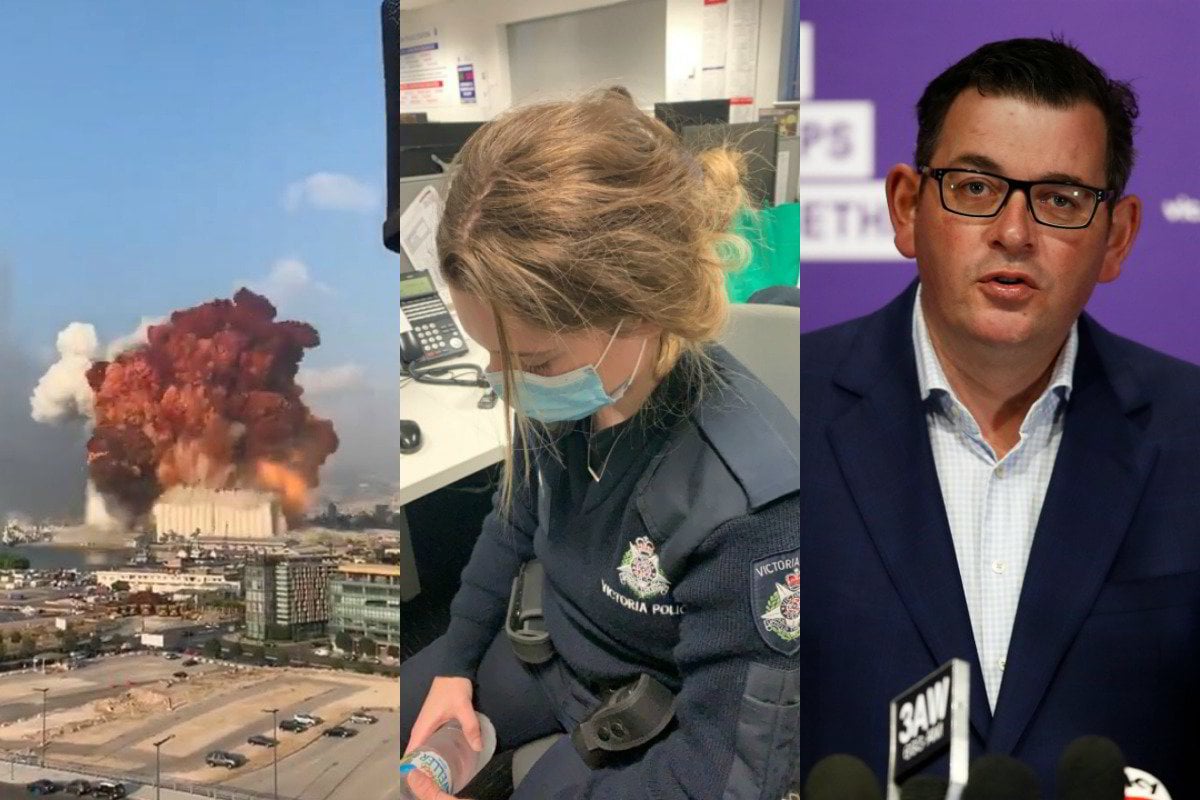 Vic returnees to go into NSW quarantine
People from NSW will be banned from Queensland from the weekend while those returning from coronavirus-hit Victoria will now be forced into two weeks of hotel quarantine.
NSW Premier Gladys Berejiklian said on Wednesday that entries to NSW from Victoria would be restricted to Sydney Airport, except for border communities with permits.
Those returning through Sydney Airport will then be sent into 14 days of hotel quarantine as is currently the practice for those returning from overseas.
"We will do whatever it takes to keep NSW safe, that has always been our position, and there's no doubt the situation in Victoria is top of mind for us," Ms Berejiklian told reporters.
"Our approach has been absolutely rigorous."
NSW reported 12 new COVID-19 cases in the 24 hours to 8pm on Tuesday, which followed news the Queensland government had declared the entire state a virus hotspot.
The NSW-Queensland border will be again shut from 1am on Saturday.
"We have seen that Victoria is not getting better and we're not going to wait for NSW to get worse. We need to act," Queensland Premier Annastacia Palaszczuk told reporters.
Ms Berejiklian said the decision was a matter for the Queensland government.
Of NSW's 12 new cases on Wednesday, just one was in hotel quarantine. There were two linked to the Thai Rock Wetherill Park restaurant cluster, two connected to the Apollo restaurant in Potts Point and six associated with the funeral cluster.
One of the new cases was locally acquired with no known source.
Victoria reportedly records 725 new cases on Wednesday.
Victorian Premier Daniel Andrews is expected to announce 725 new COVID-19 cases on Wednesday, along with new deaths including a person in their 30s.
The case figure will be a daily record, beating last week's previous high of 723.
He is expected to speak at 12pm.
On Wednesday, Education Minister Dan Tehan announced Victoria parents will be getting an extra 30 days of allowable absences to care for children at home.
"That means if you're not in a position to be able to send your child to care, you can use those absences," Tehan said.
"That's 30 days, additional allowable absences on top of the 42 days we've already allocated for that. That means parents who have to keep their children at home can do so and can do so without cost because we're asking providers to waive the gap fee."
In New South Wales, 12 new coronavirus infections have been confirmed in the 24 hours to 8.00pm yesterday.