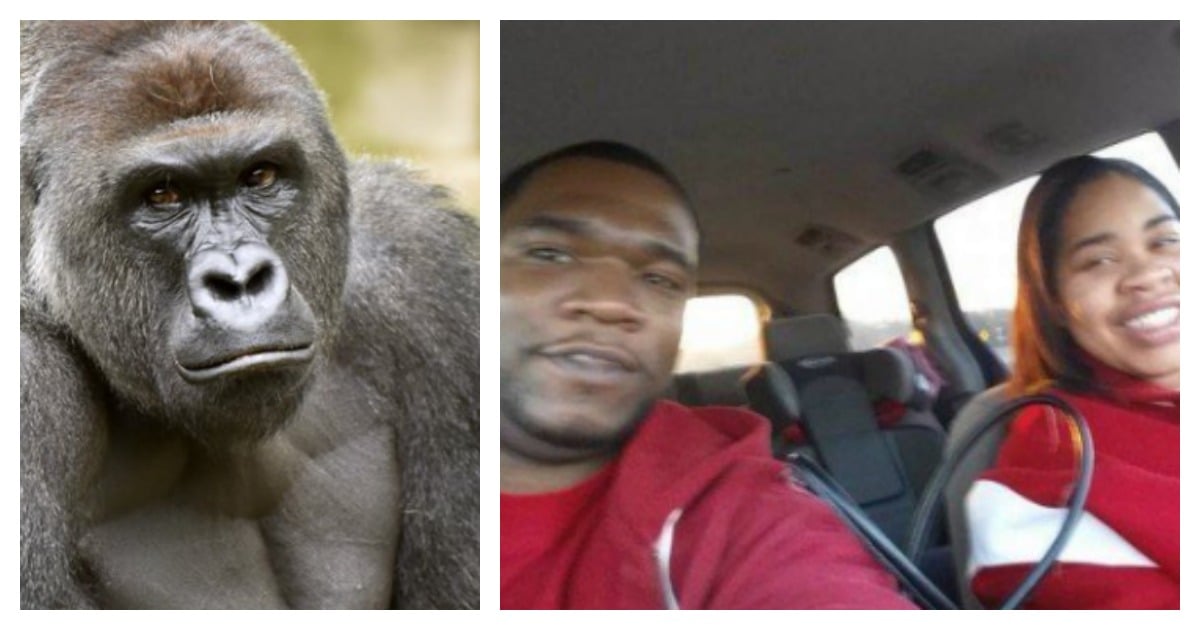 We've rounded up all the latest news from Australia and around the world – so you don't have to go searching.
1. Police may press criminal charges against parents of child at Cincinnati Zoo.
Police in the US city of Cincinnati say they will launch an investigation into the actions of the parents of a three-year-old boy who fell into the gorilla enclosure at Cincinnati Zoo, which prompted zookeepers to kill an endangered animal to protect the child.
The authorities who are conducting the investigation want to focus on what the parents were doing up until the accident occurred. However, the zoo will not be investigated, as it falls under the jurisdiction of the US Department of Agriculture the Cincinnati Police Department said in a statement.
"We are closely reviewing the facts of the case," the police department said in a Tweet. Cincinnati police have yet to charge anyone following the incident, though they are taking a second look to see if such a move is necessary.
"Once their investigation is concluded, they will confer with our office on possible criminal charges," Hamilton County Prosecutor Joseph Deters said in a statement.
The family has been widely criticized on social media for failing to keep an eye on the child. An online petition on Change.org, which is calling for "Cincinnati Zoo, Hamilton County Child Protection Services, and Cincinnati Police Department hold the parents responsible," has already attracted over 430,000 signatures.
Criminal law Professor Ric Simmons from Ohio State University told the AP that it would be difficult to prove a case of child neglect against the family, as this normally involves a child being left unattended for a lengthy period of time.
"The mother was standing next to a zoo exhibit and lost track of her child for perhaps a minute or so," Simmons said. "That has happened to almost every parent in the world in a public place."
Meanwhile the family of the little boy say he is doing well and have released a statement.
"Some have offered money to the family, which we do not want and will not accept," the family said. "If anyone wishes to make a gift, we recommend a donation to the Cincinnati Zoo in Harambe's name."
2. Perth man faces 51 child sex charges.
A 35-year-old Perth man has been charged with more than 50 child sex offences committed against three young children who are known to him.
The crimes that police allege happened between May 2015 and March this year were against children who were in his care.
The charges include six counts of sexual penetration of a child who is a lineal/de facto relative, 20 counts of indecent dealing with a child who is a lineal/de facto relative and four counts of sexual penetration of a child.
3.  Australian MP boasts of eating elephant and enjoying it.
An NSW MP has boasted in parliament that he shot elephants and enjoyed eating their meat.
Robert Borsak, a Shooters and Fishers MP unleashed a late night tirade against animal rights activists on Tuesday night in parliament in which he boasted of eating elephants that he had shot during African hunting trips.
He told MPs in the assembly that elephant meat was "quite tasty".
"It tastes like venison. There are parts of the head and the neck which we sliced and fried with a bit of butter, it's very tasty," Mr Borsak told reporters when asked if he stood by his claim.