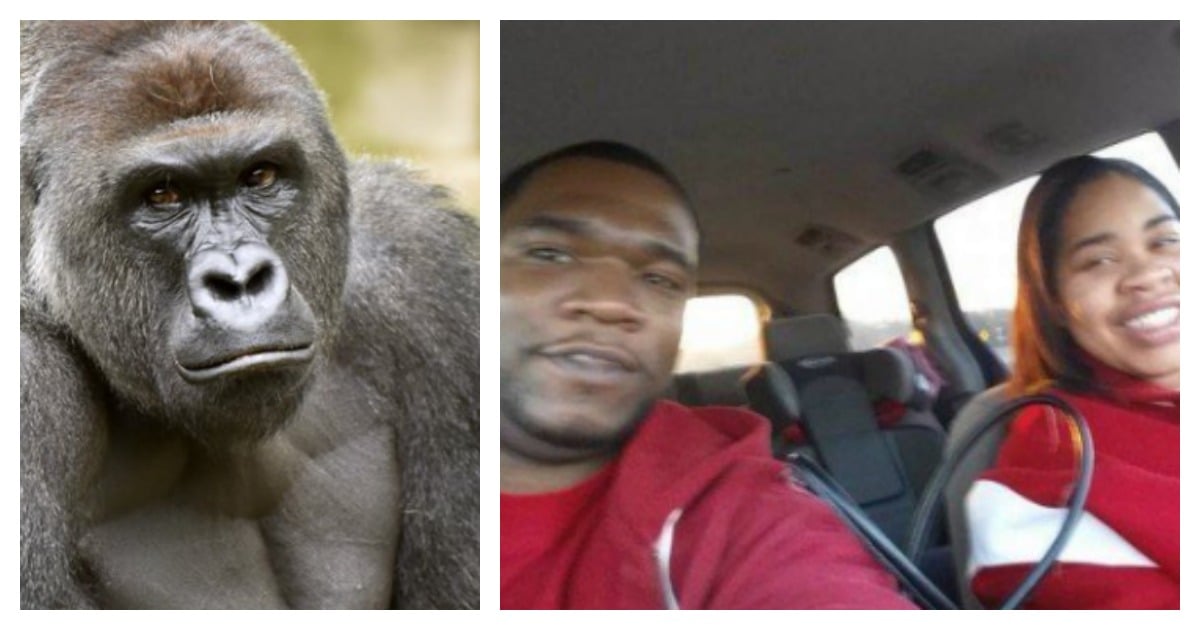 We've rounded up all the latest news from Australia and around the world – so you don't have to go searching.
1. Police may press criminal charges against parents of child at Cincinnati Zoo.
Police in the US city of Cincinnati say they will launch an investigation into the actions of the parents of a three-year-old boy who fell into the gorilla enclosure at Cincinnati Zoo, which prompted zookeepers to kill an endangered animal to protect the child.
The authorities who are conducting the investigation want to focus on what the parents were doing up until the accident occurred. However, the zoo will not be investigated, as it falls under the jurisdiction of the US Department of Agriculture the Cincinnati Police Department said in a statement.
"We are closely reviewing the facts of the case," the police department said in a Tweet. Cincinnati police have yet to charge anyone following the incident, though they are taking a second look to see if such a move is necessary.
"Once their investigation is concluded, they will confer with our office on possible criminal charges," Hamilton County Prosecutor Joseph Deters said in a statement.
The family has been widely criticized on social media for failing to keep an eye on the child. An online petition on Change.org, which is calling for "Cincinnati Zoo, Hamilton County Child Protection Services, and Cincinnati Police Department hold the parents responsible," has already attracted over 430,000 signatures.
Criminal law Professor Ric Simmons from Ohio State University told the AP that it would be difficult to prove a case of child neglect against the family, as this normally involves a child being left unattended for a lengthy period of time.
"The mother was standing next to a zoo exhibit and lost track of her child for perhaps a minute or so," Simmons said. "That has happened to almost every parent in the world in a public place."
Meanwhile the family of the little boy say he is doing well and have released a statement.
"Some have offered money to the family, which we do not want and will not accept," the family said. "If anyone wishes to make a gift, we recommend a donation to the Cincinnati Zoo in Harambe's name."
2. Perth man faces 51 child sex charges.
A 35-year-old Perth man has been charged with more than 50 child sex offences committed against three young children who are known to him.
The crimes that police allege happened between May 2015 and March this year were against children who were in his care.
The charges include six counts of sexual penetration of a child who is a lineal/de facto relative, 20 counts of indecent dealing with a child who is a lineal/de facto relative and four counts of sexual penetration of a child.
3.  Australian MP boasts of eating elephant and enjoying it.
An NSW MP has boasted in parliament that he shot elephants and enjoyed eating their meat.
Robert Borsak, a Shooters and Fishers MP unleashed a late night tirade against animal rights activists on Tuesday night in parliament in which he boasted of eating elephants that he had shot during African hunting trips.
He told MPs in the assembly that elephant meat was "quite tasty".
"It tastes like venison. There are parts of the head and the neck which we sliced and fried with a bit of butter, it's very tasty," Mr Borsak told reporters when asked if he stood by his claim.
Mr Borsak was infamously pictured kneeling beside a dead elephant on a hunting trip to Africa, had earlier told parliament that animals did not have "intrinsic human rights" and attacked the "insidious growth of skewed animal rights ideology".
Greens MP Jeremy Buckingham condemned Mr Borsak
"It's sick to shoot and kill an elephant for thrills, and it's revolting that Mr Borsak would eat the elephant," said the Greens MP.
"He's unfit for office."
But the Shooters, Fishers and Farmers party hit back by calling Mr Buckingham a hypocrite.
"Mr Buckingham is rehashing an old story about a hunting trip that took place before Mr Borsak was elected to the NSW Legislative Council," a party spokesman said.
"The meat from Mr Borsak's hunting trip was offered to the traditional owners of the land as a mark of respect, on top of other fees paid.
"We are surprised at Mr Buckingham's hypocrisy. Mr Buckingham was more than happy to eat Mr Borsak's freshly-hunted venison sausages at a NSW Parliament House BBQ raising money for Westmead Children's Hospital in June 2013.
"Mr Buckingham happily went back for 'seconds' and 'thirds'."
3. Lebanon could sue Nine Network.
The Nine Network could be sued for millions of dollars of compensation by the state of Lebanon under a proposed legal challenge reports News Limited.
Legal firms based in Australia and Washington have approached a local Lebanese firm to join them in an action being formally put to the Lebanese Ministry of Justice.
A concession last week that it paid for the child snatching directly to the Child Abduction Recovery International group for its TV story has prompted the proposed damages challenge says the report.
"It is now clear they had not just made a mistake but had financed an act of crime with no consideration to the laws of the state let alone the human rights of those involved," a source said.
"This (damages) is on the table for consideration but no decision has been made."
The Nine Network reportedly paid $500,000 to Ms Faulkner's estranged husband Ali Elamine in damages and his extended family reportedly received a further $500,000.
5. Scientists claim they have taken a positive step towards a cancer vaccine.
Scientists have taken a "very positive step" towards creating a universal vaccine against cancer that makes the body's immune system attack tumours as if they were a virus.
Writing in Nature, an international team of researchers say they have taken pieces of cancer's genetic RNA code, put them into tiny nanoparticles of fat and then injected the mixture into the bloodstreams of three patients in the advanced stages of the disease.
The patients' immune systems responded by producing "killer" T-cells designed to attack cancer.
The vaccine was also found to be effective in fighting "aggressively growing" tumours in mice, according to researchers.
"[Such] vaccines are fast and inexpensive to produce, and virtually any tumour antigen [a protein attacked by the immune system] can be encoded by RNA," they wrote.
6.'Raw milk' for sale for first time.
For the first time unpasteurised milk will appear on shop shelves in NSW with the food regulator declaring cold pressure as an effective method to kill the harmful bacteria lurking inside.
The company 'Made by Cow' has obtained the approval of the NSW Food Authority to use cold pressure as an alternative to conventional heat pasteurisation reports Fairfax Media.
"Good herd management, hygienic milking techniques and the cold pressure method have meant we can put 100 per cent safe, raw milk onto supermarket shelves," said Company founder Saxon Joye .
"The bottles of milk are placed under enormous water pressure, squashed in about 15 per cent, to remove the harmful micro-organisms"
Raw milk contains micro-organisms that can increase the risk of contracting serious illnesses and hence is is illegal in Australia if sold for human consumption.
A child died in 2014 after drinking raw cow's milk.
Fairfax Media reports that this is labelled "cold-pressed raw milk" because it has undergone "high pressure processing" to eliminate pathogens.
7. Sydney commuters to face four years transport nightmare.
Sydney communters will face four years of disruption as one of Sydney's busiest railway stations undergoes a major makeover. The $1 billion Wynyard Place project, announced yesterday, will be carried out at the same time as parts of the city's main thoroughfare, George Street, are restricted to pedestrians, and the tramway is built.
The Wynyard Station upgrade will see a new commercial and retail precinct, including a 27-floor office tower, a grand transit hall and a public concourse being built.
Transport Minister Andrew Constance said yesterday that Sydney-siders needed to be patient.
"We are in the midst of very significant construction disruption right across the city, it does require patience," he said.
The project won't be completed until 2020.
8. Boy destroys Lego structure that took artist three days to build.
Three days to build, less than three minutes to smash. Via Weibo.
It took a child just minutes to destroy a large Lego statue on display in a Chinese Province shopping mall that took three days and $15,190 to build.
The 1.8-meter-tall character, Nick, from the Disney-hit Zootopia was taken down by a four-year-old on a mission tore within an hour of its unveiling.
The builder, named Zhao, an employee at an educational institution, said he won't seek compensation and the child's parent has apologised for the demolition.
"The child is too young, and we share responsibility for losing control of the situation," Zhao told thepaper.cn.
Zhao's work was displayed at an event promoting his employer, during which organisers encouraged children to take their pictures with the Lego cartoon character.
Zhao explained that he had worked around the clock to finish the statue in time for the event.
"I took off some parts and put some on, over and over again, especially the eyes. They were too big at first, so [Nick's] sly and wise-cracking traits were somehow missing. I had to redo some parts," said Zhao.
Do you have a story to share with Mamamia? Email us [email protected]