Australia, are you okay this morning? Because for the SECOND time this year, our hearts have been broken by a dating reality TV show finale.
Listen to the final episode of Bach Chat, the podcast where we talk all things Bachelorette.
We're not saying we're not happy for Georgia Love and her new man Lee, because, we totally are.
I mean LOOK AT THEM: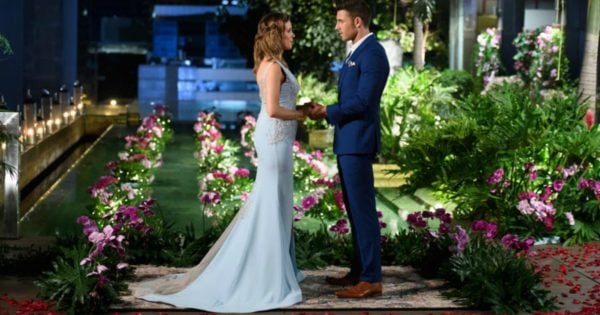 It's just that... Matty J was one of the best Bachelorette contestants of ALL TIME. So, understandably, we're a little upset by the results.
And we're not the only ones.