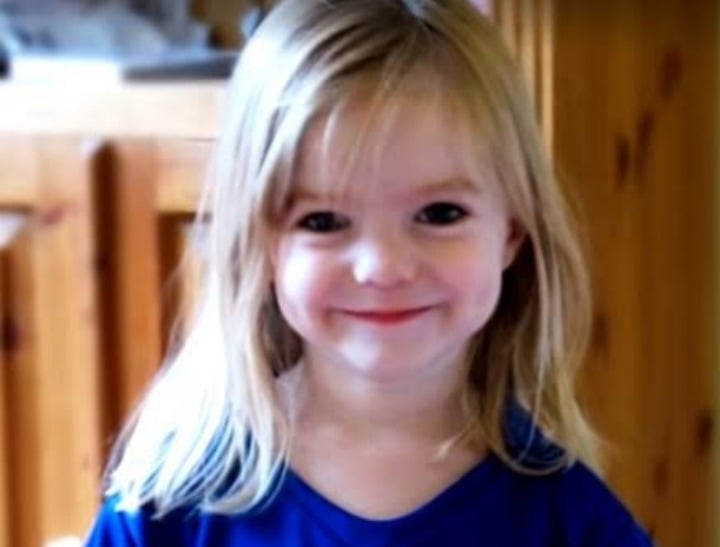 The hunt for Madeleine McCann was significantly scaled back today after a fruitless eight-year-search for the little girl who disappeared during an idyllic family holiday in Portugal.
There's been endless speculation surrounding the case and widespread criticism of the initial investigation. And all the while there has been the undercurrent of suggestion that the only reason the world has been so invested in finding out what happened to the three-year-old is because she is white and from an affluent family.
That has never been why.
Parents around the world want and need Madeleine McCann to be found because no one can live with the thought that one small decision – to leave a child sleeping in a holiday apartment and have a meal just 50m away – could lead to their disappearance.
We all live in fear of something being done to our child that can't be undone. Every single one of us has lost sight of our child for a few terrifying seconds or minutes. Some of us have left them in a seemingly safe situation only to feel a nudge of fear, a nudge we'll either act on or reason away.
It's also disturbing that in the modern world - with all of our connectivity and intrusive monitoring - that a child can disappear without a trace. The sad truth is that nobody has a clue what happened to Madeleine McCann. No concrete leads have ever been found. There has been nobody to arrest and no body to bury, only rumours and dead ends.
Madeleine's parents Kate, 47, and Gerry, 46, live in Rothley, Leicestershire, in the UK, and Scotland Yard was handed the investigation after a personal plea by the McCanns to UK Prime Minister David Cameron in 2011. They set up Operation Grange. Its purpose was to review the original Portuguese police investigation into Madeleine's disappearance from the family's holiday apartment in Praia da Luz on May 3, 2007, and 29 British detectives were assigned to the case.
From today it will be just four. Operation Grange has spent just over $21 million trying to locate the missing girl. She's never been seen or heard from again.
Kate and Gerry McCann set up a website called Find Madeleine and have asked the public to share this age progression video of their daughter who disappeared eight years ago and would now be aged 11.
It must have felt like a punch in the stomach to learn the search for their daughter was being so dramatically scaled back, although the decision had been discussed with them. They've already had to endure the world's judgment and the suspicions of Portuguese police who shelved the enquiry, labeling it "unsolved". Still, they remained steadfast, releasing the following statement, published in the Express. 
"We would like to thank all the staff from Operation Grange for the meticulous and painstaking work that they have carried out over the last four and a half years. The scale and difficulty of their task has never been in doubt.

We are reassured that the investigation to find Madeleine has been significantly progressed and the MPS has a much clearer picture of the events in Praia da Luz leading up to Madeleine's abduction in 2007. Given that the review phase of the investigation is essentially completed, we fully understand the reasons why the team is being reduced.

We would also like to thank the Home Office for continuing to support the investigation. Whilst we do not know what happened to Madeleine, we remain hopeful that she may still be found given the ongoing lines of enquiry."
Operation Grange was less about finding Madeleine McCann and more about finding out what had happened to her by exhaustively reviewing every scrap of evidence collected since the night she disappeared.
The Guardian reports that metropolitan police have collated more than 40,000 documents from UK and foreign law enforcement agencies, materials from private investigators, have identified 60 people of interest, taken 1338 statements, collected 1027 exhibits and investigated 560 lines of lines of enquiry. In all, 650 known sex offenders were examined in connection with the case and 8685 alleged sightings of Madeleine were investigated; 200 emails per week were received from members of the public.
One lead involving a child sex offender who died two years ago is still being pursued.
It's hard to know if Madeleine's parents would be comforted by the thoroughness of the investigation, or gutted that such a thorough investigation has discovered nothing much at all.
Eight years on, the pain of loss felt by Kate and Gerry McCann hasn't dulled and they haven't moved on. The McCanns never have and never will stop searching for their daughter, their first-born, their Madeleine.
They will always do what they can to ensure the investigation continues, they will pursue leads, they will search for her face, they will wonder what life would be like if she were there.
Parents around the world will never stop wanting to know what happened to Madeleine McCann.
To send a message of support to Kate and Gerry McCann or to make a donation, please click here.  
Want more? Try these...
Bye, bye babies: How to adjust when the kids finally leave.
"I want my kids to have a boring and uneventful life. This is a delusion."
A conflicted mum: 'I can't understand why it's all about our kids.'