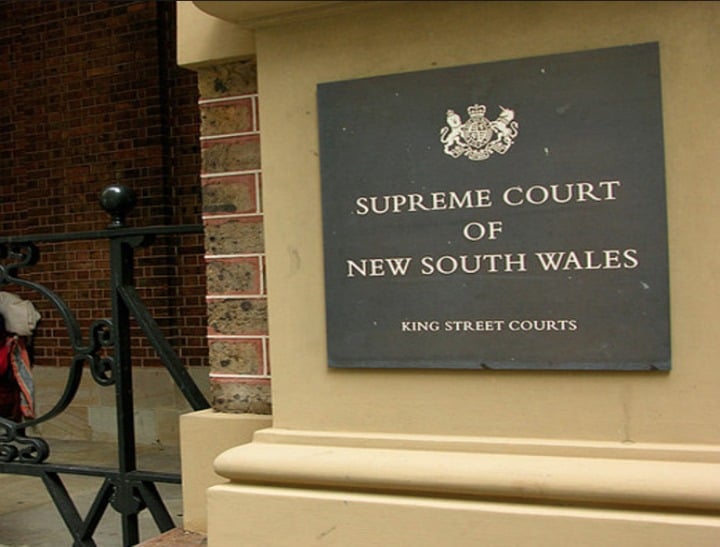 A mother has pleaded guilty to manslaughter while her boyfriend faces murder charges over the horrific abuse inflicted on a seven-year old boy.
Warning: this post deals with detailed descriptions of child abuse and may be distressing for some readers. 
It has been alleged that this seven-year old boy's life changed the moment his mother met her boyfriend.
That his once caring, loving mother became captivated by the man who encouraged her and her other children to beat and starve the boy. The little boy – who was just seven-years old is now dead.
Yesterday the man, who cannot be named, was ordered to stand trial accused of abusing and murdering his girlfriend's seven-year-old son.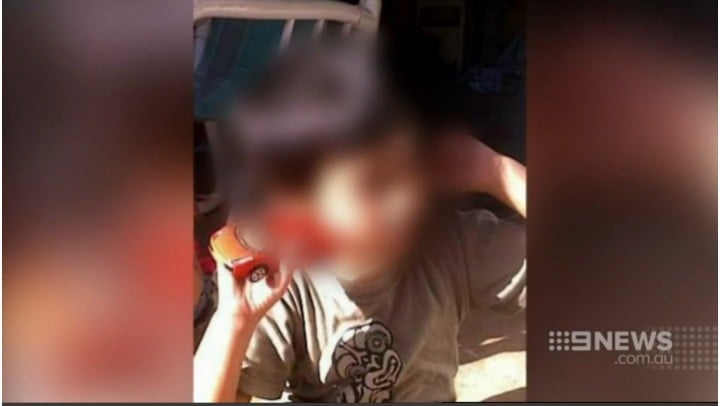 The 31-year old man, a Christian hip-hop music producer, and the boy's mother blamed the death of the seven-year old boy on an "accidental fall from a pogo stick" before the mother recanted her story.
On Tuesday the boy's mother plea pleaded guilty to manslaughter.
Yesterday the man appeared in the NSW Supreme Court and heard he will face more than 20 charges including murder, common assault, inciting an act of indecency and assault occasioning actual bodily harm-in fact
The Crown alleges that the boy had been well cared for by his mother until she met the music producer in January 2013.
A week after they met she moved her three children into the man's music studio in Sydney and she quickly became influenced by his "parenting philosophy", it is alleged.
It was then the Crown says his life changed. The young boy was subjected to prolonged and varied physical and emotional abuse.
Fairfax Media reports that the boy's mother's care of the three siblings" significantly diminished" once she moved in.
The facility did not have a bathroom, or even a toilet " and was regularly filled with people smoking cannabis."
But there three children lived, and a woman who was intoxicated with her new partner.
Fairfax Media reports that:
"The couple made the children use a bucket for a toilet and put them in nappies at night, despite all three being toilet trained, so they didn't have to use the communal toilets in the complex, in order to hide their presence. Their bedding was covered in faeces and urine. The man instigated a punishment regime based on the concept of "Spartans and soldiers" from the action movie 300, which included "boot camp" style exercise and vicious beatings."
The man is alleged to have videoed himself forcing the boy's siblings to beat him yelling out "Soldiers what is your profession" as he filmed the horrific punishment.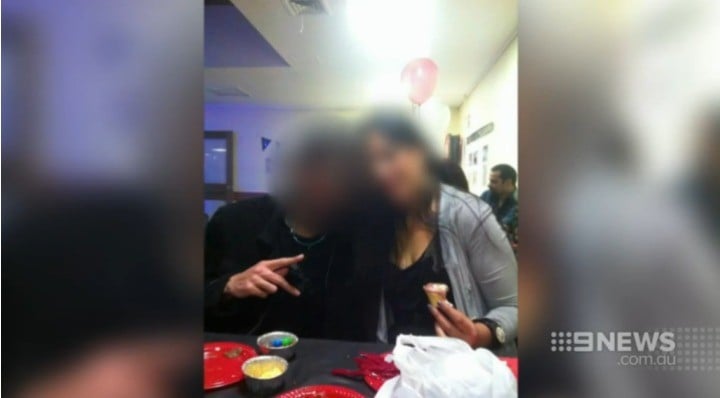 The seven-year-old boy had a moderate intellectual disability but this man is said to have believed it was a farce and that the boy needed to "toughen up."
Police were called at once stage while the family were briefly living in a caravan in Bulli – witnesses reported that the boy was being chased with a stick on the beach, not given food and water and forced to run along the beach until the point of collapse. It was also said he was hit repeatedly with a spatula.
News Limited reports that the boy, who according to one witness seemed skinny and undernourished, had been asking strangers for water. "Some campers even gave him food before they took pictures of him and called police. But officers said they saw no injuries when they visited the campsite in March."
The court heard that the man encouraged the boy and his younger siblings to say their maternal grandfather sexually abused them.
Videos recorded by the couple of the man interrogating the children showed the children were confused by his suggestions of inappropriate sexual behaviour. Their descriptions of the games they played with their grandfather, including the "purple snake" game described innocent, child-friendly activities such as playing cards and musical instruments. During the video the man said: "I don't care about these games. We're more interested in other games where he makes you play with his doodle". Later he says, "Jesus has got you to me buddy."
Boy's death.
On the night of his death it is claimed that the seven-year old was punished for six hours including being forced to squat against a wall and stand on a coffee tin for hours.
The statement of facts presented by the mother said on May 20 she heard a thud before her boyfriend carried her son into the kitchen saying, "he fell and hit his head".
Fairfax reports that the boy's younger sibling allegedly told a relative that same morning the man had forced him to eat his own faeces and smacked his face when he vomited.
She said that the man kept asking her if they should call an ambulance but they were concerned the boy's other injuries would be obvious.
Instead they tested whether the boy was "faking it" by holding a lit flame near his fingers to see if he moved his hand when it was burned.
In an interview with police on November 20, 2013, the man admitted the boy did not fall from a pogo stick but fell from an elevated position after being punished.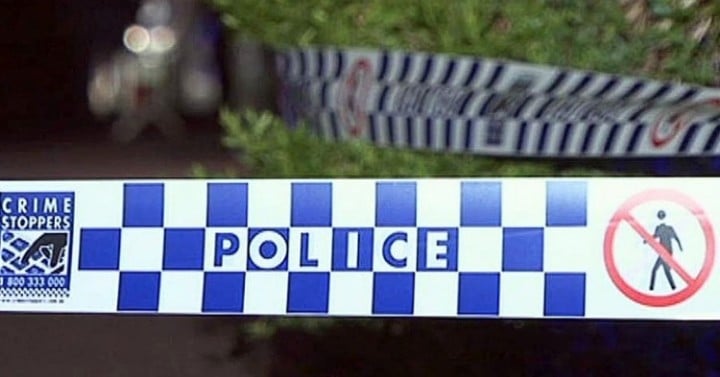 A statement of facts tendered to the court said that the couple waited over 24 hours before seeking medical assistance – instead eating pizza and having sex.
While her son lay dead in his bed she allegedly looked up YouTube clips of "Gloria Copeland divine healing", which was a part of the beliefs of her music producer boyfriend.
It wasn't until the next morning his mother finally called an ambulance. She then performed CPR while her boyfriend allegedly removed "evidence" from the studio including soiled bedding and drug implements.
But it was too late he had been dead for hours.
Police say blood staining and blood spatter matching the boy was found throughout the studio.
A post-mortem examination found the boy had a "plethora of injuries" including a fractured skull, several fractured ribs and bruising consistent with repeated physical abuse.
The mother will be sentenced in the Supreme Court on May 8. The unnamed man's trial was set down for October and is expected to run for six to eight weeks.
If you or anyone you know need help please call The Kid's helpline on 1800 555 1800 or Child Wise National Child Abuse prevention hotline on 1800 99 1099.