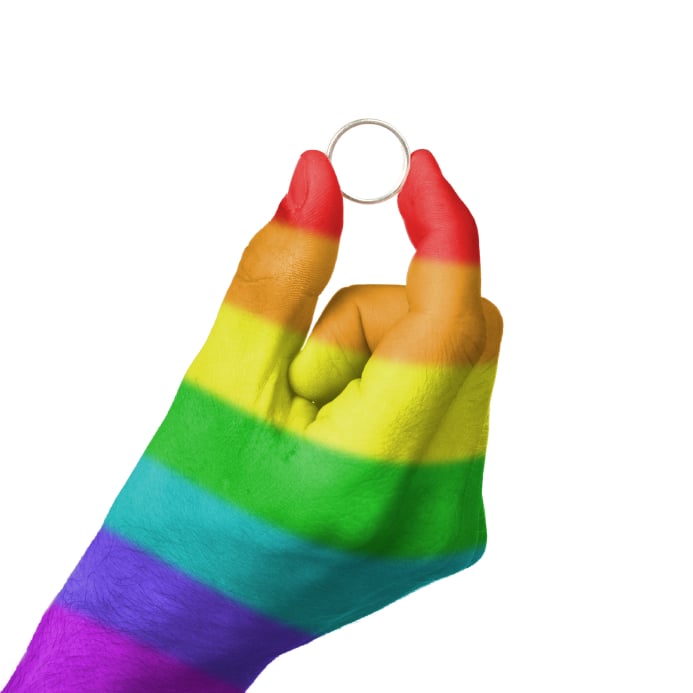 We've rounded up all the latest stories from Australia and around the world – so you don't have to go searching.

1. Prime Minister says gay marriage is an issue for parliament – not one party.
The Prime Minister, Tony Abbott has said that the same sex marriage bill should be an issue that will be owned by the parliament, not a particular party.
His comments come just days before Bill Shorten plans to introduce a private members bill to parliament on Monday supporting same-sex marriages.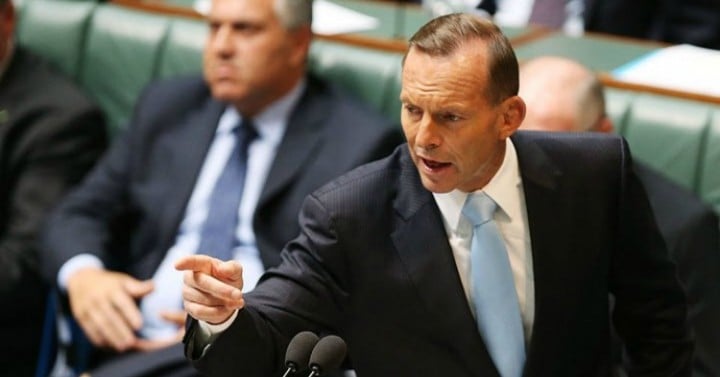 "A big decision on a matter such as this, it ought to be owned by the parliament and not by any particular party. I would ask the leader of the opposition and all members of parliament to consider this as we ponder these subjects in the weeks and months to come," Abbott said during question time yesterday.
The Australian reports that there is strong chance of a majority within the Coalition in favour of a conscience vote. A conscience vote would free ministers to vote as they wished and would allow all MPs to support the changes without breaking with government policy.
The newspaper reports that the PM has now opened the door for a same- sex marriage vote.
Coalition backbencher Warren Entsch said yesterday that he felt Bill Shorten could be sabotaging the chances for marriage equality by rushing the bill.
"You'd wonder whether or not he's just trying to destroy the opportunity," said the backbencher who supports gay marriage. He's not going to do any favours. It's just come out of the blue."
He confirmed he will not support Labor's private member's bill saying instead he will lobby for the Coalition party room to start discussing whether to hold a conscience vote after the parliamentary winter break.
"The prime minister said to me to come back with a proposal on this and I indicated that I was looking at August and he didn't say no," Entsch said.

2. Alan Jones throws his support to same-sex marriage.
Meanwhile veteran radio presenter Alan Jones has made a passionate on air speech about the importance of marriage equality.
"I've said it before, I don't understand the complexity of it … we're not telling anyone what to believe," he said on air yesterday.
"It is 2015. On this issue we must respect the view of others. The reality is this: in a very difficult world, which is often impersonal, uncaring, ruthless and sometimes brutal in personal relationships, love can prove elusive.
"And my view is that when people find love they should be able to celebrate it. And they shouldn't be discriminated against according to the nature of that love.
"To deny people the recognition for a relationship which is based on love is to deny in my opinion one of humankind's most basic, but as I said elusive, qualities."
Jones said he hoped the bill would be brought before Parliament.
"We shouldn't be frightened about celebrating the love of one person for another."
Jones then fielded a question from a caller who identified herself as a Christian named Robyn who asked him if he was "homosexual"
"That's irrelevant to the issue," he answered.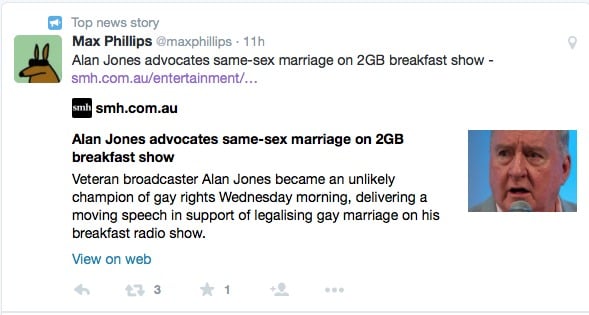 3. Adrian Bayley sentenced for three attacks.
UPDATE: Adrian Bayley, the violent criminal who raped and killed Jill Meagher, has been sentenced over the rapes of three women he attacked while on bail and parole.
Bayley's prison term was extended by 10 years.
Adrian Bayley's non-parole period is now 43 years. He'll be 86 before he's eligible for parole, ABC News reports.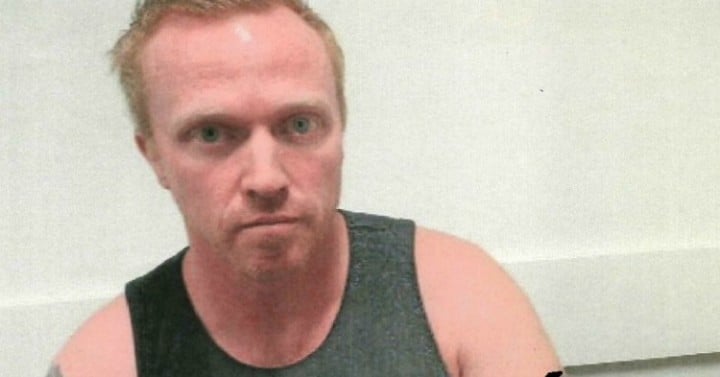 Earlier this week, Bayley's barrister Saul Holt conceded his client was unlikely to leave jail alive.
"It will essentially be life without parole in any event," he said.
Two of the rapes occurred in the months before Ms Meagher's murder in September 2012.
One victim told the court she felt responsible for being raped all the way up to Bayley's guilty verdict being declared.
"Only now, after the trial, I feel it's not my fault," she wrote in her victim impact statement.
4. Home birth midwife was involved in births that resulted in three deaths in 18 months.
An inquest into the death of homebirth campaigner Caroline Lovell on January 24, 2012 has heard that two of the midwives were involved in a birth that resulted in a stillbirth six months before the death of Ms Lovell.
The mother of the stillborn boy said in a statement one of the midwives, Gaye Demanuele told her she was under investigation in relation to Ms Lovell's homebirth, as well as two other incidents.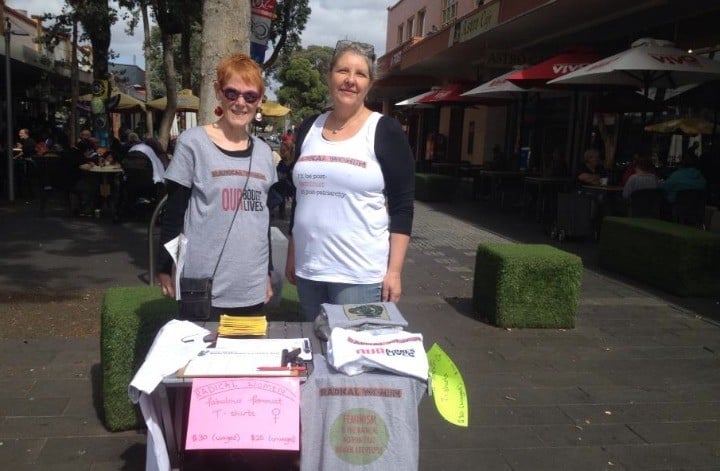 "Gaye said hospitals placed no value on allowing the mother to have a natural experience," the woman said.
The woman said in her statement that Ms Demanuele repeatedly refused to allow her to go to hospital during the homebirth, despite her feeling increasingly unsafe.
The woman said she felt distressed about having to beg to be taken to hospital during labour and to be met with refusals and lies.
Her husband finally called an ambulance.
When she finally arrived at the Royal Women's Hospital, doctors had told her baby was dead.
For more read this post here.

5. Sydney Siege inquest enters day four.
The fourth day of the inquest into the Lindt Café Siege gets underway today as it has emerged the NSW Director of Public Prosecutions is seeking to prevent the inquest from examining the question of why Man Haron Monis was released on bail before the siege though he had a vast criminal history and serious charges pending against him.
Yesterday, the Attorney-General George Brandis told a Senate hearing in Canberra that his office and department had regarded a letter written by Monis to Mr Brandis where Monis referred to the Islamic State leader as "Caliph" and asked about the Islamic State terror group as "routine".

6. Catholic Church knew of paedophile priest Gerard Ridsdale's sexual behaviour.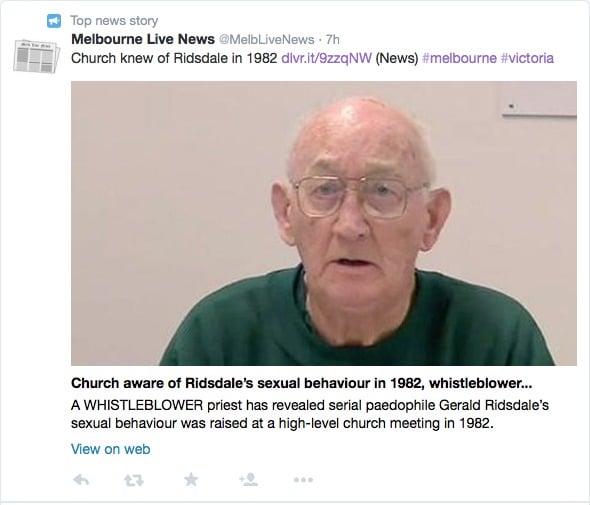 A whistle-blower has claimed that the Catholic Church knew in 1982 of Gerard Ridsdale's sexual behaviour
The Herald Sun reports that Father Eric Bryant claims Ridsdale's acts were discussed in a meeting which was attended by now Cardinal George Pell at which it was decided to shift Ridsdale from the parish of Mortlake.
He told The Herald Sun that church authorities knew he was molesting children in the 1960s, but did nothing to stop it.
Fr Bryant at the meeting Ballarat bishop Ronald Mulkearns said "We've got a problem with homosexuality in the diocese." He said there was no mention of children though.
Ridsdale was moved from the parish.
Ridsdale has been giving evidence to the Royal Commission into Institutional Responses to Child Abuse in Ballarat via video link from Ararat prison, where he is serving an eight-year sentence for the rape and abuse of children.
7. Queen's speech sets out  plans for David Cameron's European Union membership referendum.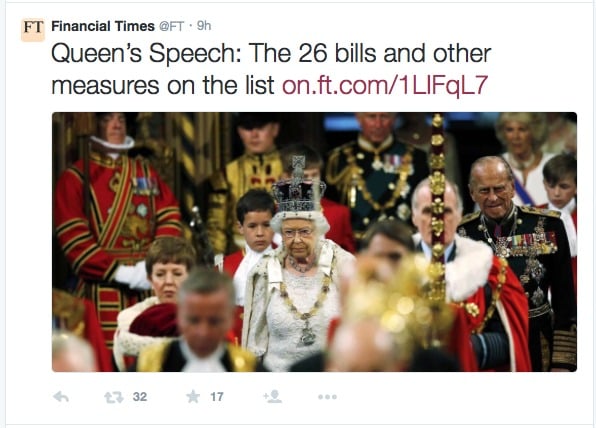 Queen Elizabeth has given her traditional speech to mark the first day of British parliament since the election.
In her 64th speech, which was full of all the regal pomp and tradition associated with the occasion she outlined the government's plans in an 9-minute speech.
The Queen's announced there would be a referendum on Britain's membership to the European Union in 2017, the UK government's "tax lock commitment" would see a freezing of income tax, value added tax and national insurance for the next five years.

8. Nine FIFA officials arrested over corruption.
Nine high-ranking international soccer officials were arrested yesterday part of a U.S. investigation into corruption at the sport's governing body, FIFA.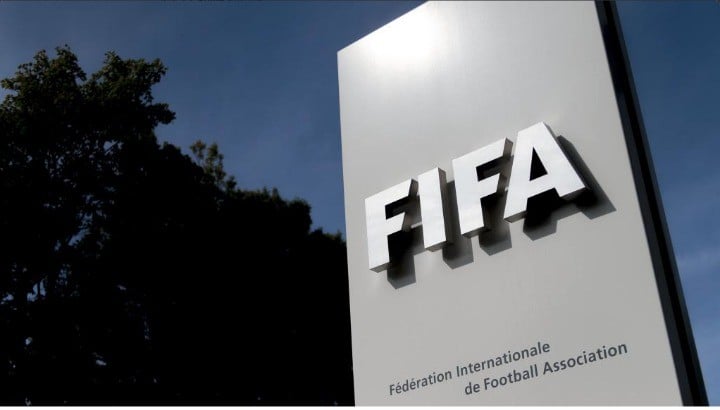 The nine FIFA officials and five corporate executives have been indicted for "racketeering, conspiracy and corruption," by the U.S. Department of Justice. It said the probe was in connection with a 24-year scheme of corruption in international soccer.
The suspects are alleged to have been involved in schemes to make payments to FIFA delegates and functionaries of FIFA sub-organizations totalling more than $100 million, Swiss authorities said.
"In return, it is believed that they received media, marketing, and sponsorship rights in connection with soccer tournaments in Latin America," the Swiss Federal Office of Justice said in a statement.

9. Concerns over children coming to school hungry.
A survey by Foodbank Australia has shown a concerning number of school children are going to school without having had any breakfast leaving them unable to properly concentrate on lessons and more likely to be disruptive.
Two thirds of teachers say at least three students per classroom are coming to school hungry.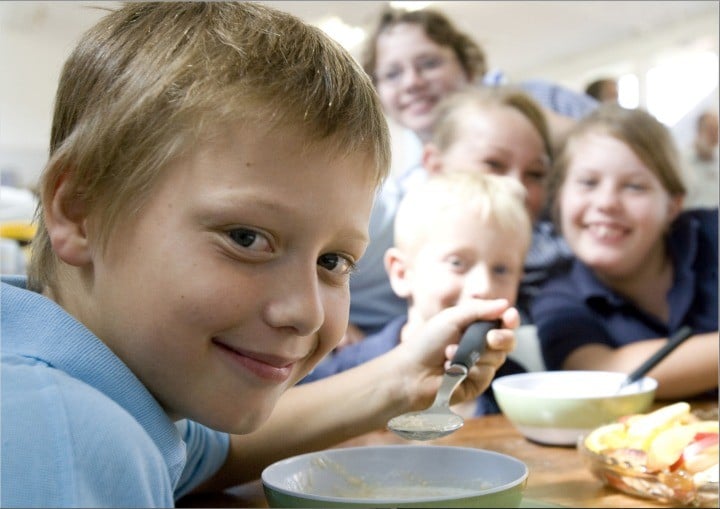 The study showed the problem is greater in public than private schools and more likely to happen in the country.
Three quarters of the children who came to school hungry struggled to concentrate, and more than half experienced learning difficulties and exhibited behavioural problems.
Foodbank currently runs a breakfast program in more than 1000 schools across the country providing breakfast to needy children.

10. Queensland mum welcomes a six-kilo baby.
A QLD mum is celebrating the birth of her six-kilo bundle of joy.
Nicole McGuire gave birth to baby Jake McGuire who weighed in at 6.04 kilograms at Ipswich Hospital on Tuesday afternoon.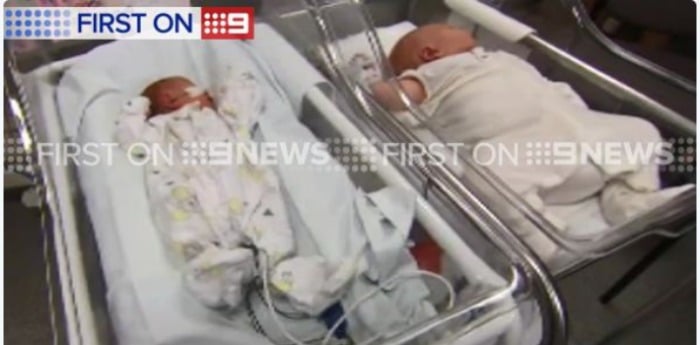 He's the biggest baby on the hospital's records and almost double the national average.
"It was very exhausting, so glad to have him out," mother Nicole told Nine News.
"I had a feeling he was going to be a big boy — didn't realise that big."
Jake was born via caesarian and is the fourth baby in the family.
Two of his siblings were 5kg each, the last baby before Jake came in around 4kg.

11. Who knew these were an "instrument of the devil"
An academic has said that we must remove erasers from classrooms as they make children ashamed of their mistakes.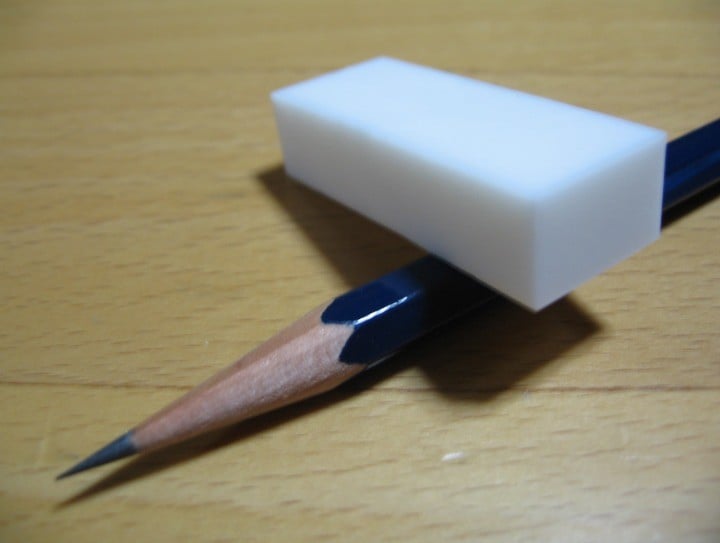 A British professor, Guy Claxton, has said that erasers are an 'instrument of the devil' and should be banned from classrooms reports The Daily Mail.  
Prof Claxton said rubbers wrongly encourage children to feel ashamed of their mistakes.
"Youngsters need to be unafraid of making errors, to recognise and learn from them,
"The eraser is an instrument of the devil because it perpetuates a culture of shame about error,"
"It's a way of lying to the world, which says, "I didn't make a mistake. I got it right first time." That's what happens when you can rub it out and replace it.
"Instead, we need a culture where children are not afraid to make mistakes, they look at their mistakes and they learn from them, where they are continuously reflecting and improving on what they've done, not being enthralled to getting the right answer quickly and looking smart.
"They need to be interested in the process of getting the right answer because that's what it is like in the big wide world."
The academic's advice was to 'ban the eraser, get a big road sign with an eraser and put a big, red bar across it and get kids to say you don't scrub out your mistakes – highlight them because mistakes are your friends, they are your teachers."
Do you have a story to share with Mamamia? Email us [email protected]
[post_snippet id=324408]