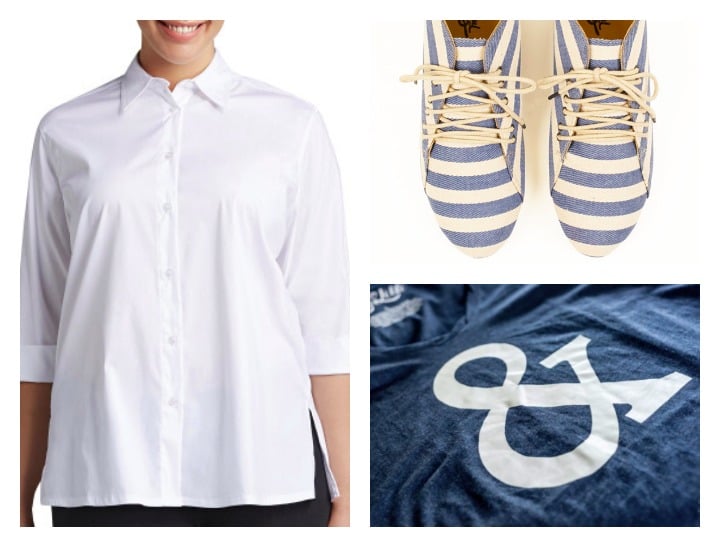 Time for some shopping?
Recently I went to a Westfield Shopping Centre in Eastern Sydney. I needed to buy a pair of shorts to take on holiday. I went to Myer, where I was told that they had got rid of their plus-sized section 12 months ago. Fine, I said, and stalked off down to Target, where their usual plus-sized offering was strangely bare. In David Jones too, I was told that they didn't carry their usual plus-sized lines at that store, but they could show me some clothes that had a lot of stretch. Despite walking all over that (huge) shopping centre I couldn't find any retailers there that could sell me a pair of shorts above a size 16.
It's been a while since shopping for clothes brought me to tears, but it did that day.
Anyway, I ultimately found some shorts online and recovered. But so much of finding out about retailers who sell clothes above a size 16 is through word of mouth, so here's a list of what I am loving at the moment (and if you've made any new discoveries, bought some excellent pieces lately or stumbled on a new online retailer, please share your tips in the comments).
1. Light weight denim long sleeve shirt from Myer.
RRP $69.95     SALE $34.00
I've bought this shirt twice: once when it was full price and now that it is on sale. I wear it everywhere. It's the perfect light denim shirt with pearl cowboy buttons. Chances are, whenever you are reading this, I am probably wearing this shirt.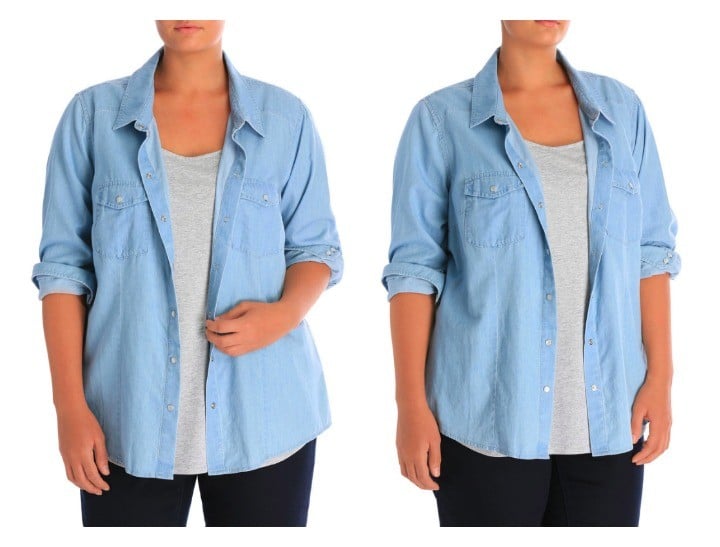 2. Ampersand t-shrit from Ruby and Lilli. 
RRP $45.00
It's hard to buy flattering tshirts when you've got big boobs. You either have to buy men's sizes (that tend to be too big in the shoulders and too lean through the middle), or wear some be-spangled synthetic thing that clings horribly and makes you sweat. Ruby and Lilli are a small, web-based company who sell soft, flattering tshirts – I've got this one with a big ampersand on the front. You can check out their Instagram here for styling inspiration.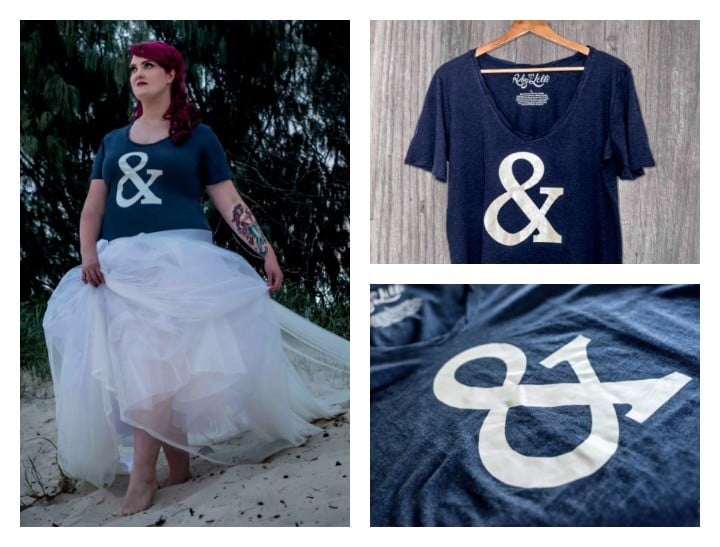 3. Feather print Kimono from Target.
RRP $20.00
If you told me a few months ago that I would own, let alone wear a kimono, I would have told you that you were insane. But I bought this Belle Curve kimono from Target at the start of summer for $20 and have been wearing it non-stop. I don't normally wear colour or flowy things, but this piece has had such a work out. It was cool in summer and now I'm wearing it over long sleeve tops. I don't even know who I am anymore.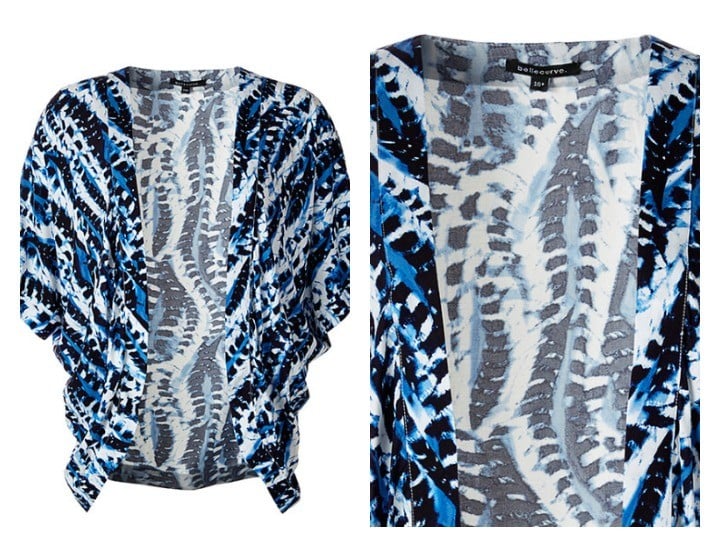 4. Super chic hooded dress in olive from Hope and Harvest. 
RRP $159.00
I bought my first Hope and Harvest dress just recently (Rebel Wilson is apparently also a fan) but it's this hooded dress that's on my list for winter. It has a hood and pockets. 'Nuff said.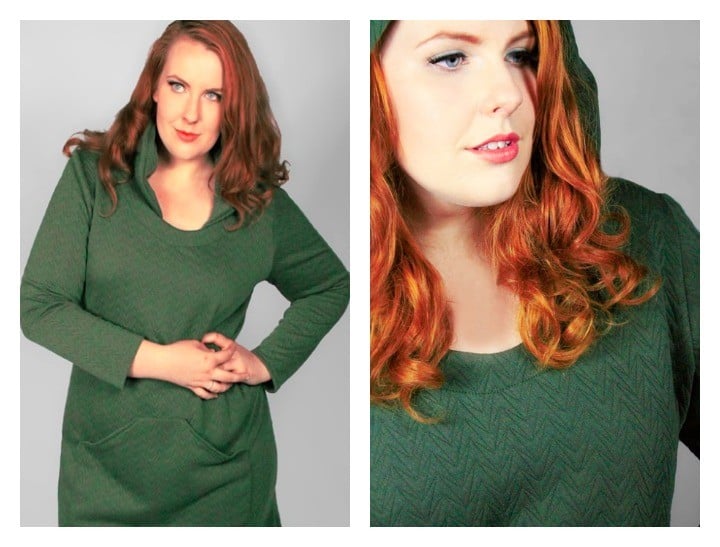 5. Stripe scoop neck tee from Myer. 
RRP $29.95     SALE $20.00
Again, I own this striped top from Piper Woman and have worn it all season (I actually have two: one I bought at full price, one on sale). It's got the right amount of length, a curved hemline, and most importantly, it's still on sale for $20. I wear it all the time under the denim shirt listed at 1 above. An unbeatable combo.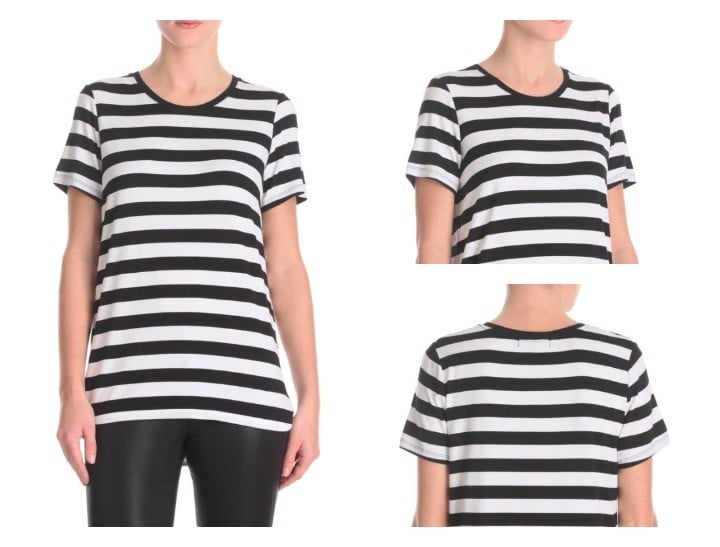 6. 3/4 sleeve stretch poplin shirt from David Jones. 
I'm not a fan of the plus-sized fair that is offered up by most major retailers. I just want regular clothes human clothes that fit. So I was pretty happy when I found the Sara label at David Jones. I was able to buy black and white collared shirts and where them like a normal person. Also, they're on sale at the moment, so stock up on normal person clothes.
Here's a picture of me wearing a white button up shirt like a normal person here. Well, like a normal person wearing a beanie.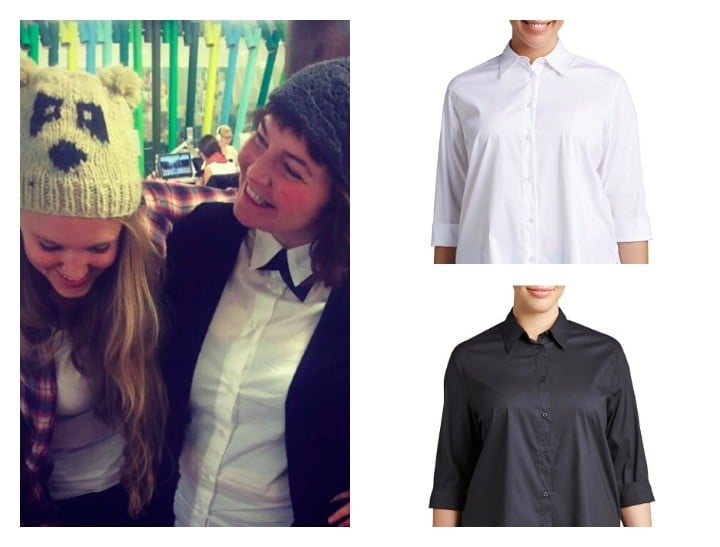 I'm also pretty tempted by the spray jacket. And the jumper with gold hearts on it. But don't tell anyone.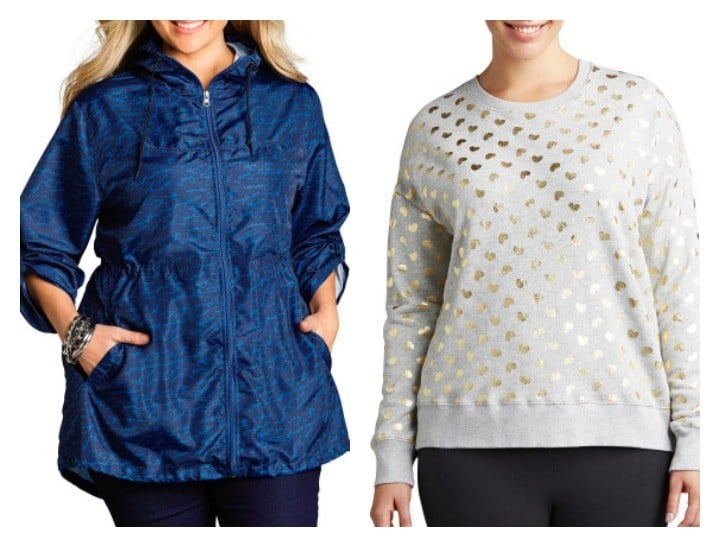 7. Mirror mirror dress in olive from Maiocchi. 
RRP $245
When I have somewhere special to go, there are a few places I always visit: Maiocchi is one of them. Deanne Maiocchi makes the most amazing dresses in sizes that go all the way up. The dresses tend to be retro-shaped and the fabrics are often Asian inspired. This is my favourite dress at the moment (on sale at $245), and it happens to be being worn by one of my favourite people, Shelly Horton: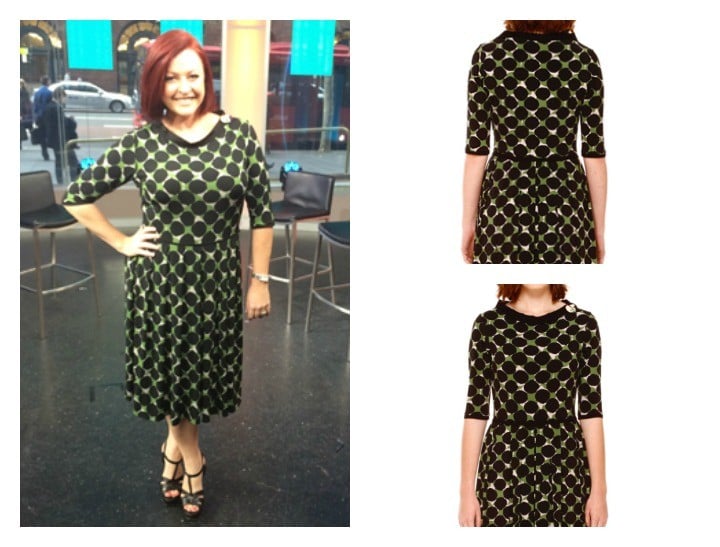 8. The ultimate back dress from Sacha Drake.
RRP $289
I bought the Ultimate Black Dress from Sacha Drake in Queensland about 10 years ago. It is still a staple in my wardrobe. It's a dress that you can wear 20 different ways by doing some origami with the straps (don't freak out, there are videos on Sacha's website). I love looking at the pictures of bridal parties with bridesmaids of all shapes and sizes looking amazing in this one dress. If you are going travelling or just travelling through life, you only really need this (at almost $300, it's an investment piece – but show me a dress that you've bought lately that you expect to be wearing in 10 years time…).
Here is a picture of me wearing the dress at a wedding in 2009 when I had a broken elbow. Believe the hype – this dress is excellent in every situation.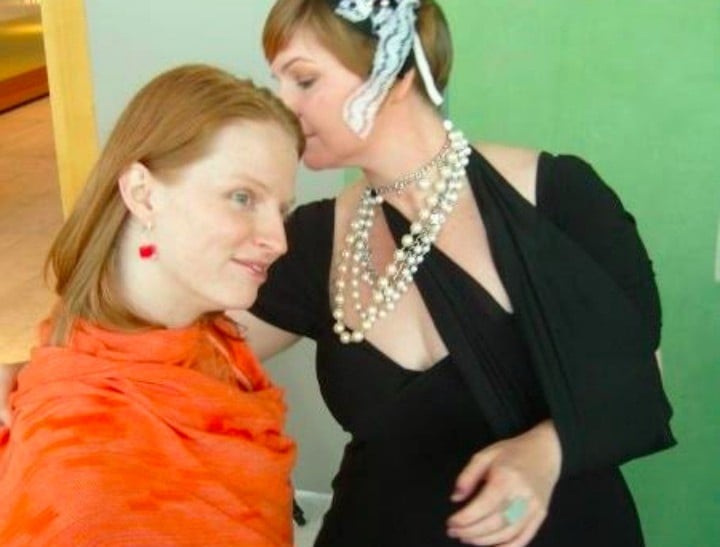 Watch the video below to see all the magnificent ways you can wear this one dress. 
9. Kalyani long punjammies from Change Merchants. 
RRP $52.50
It's not easy to buy ethically made clothing in larger sizes, but these pj pants are The Business. I live in them. They are cool and comfortable, they have pockets and stunning hand-woven borders. They are made by women who were formerly sex-workers in India who now work together in a forward-thinking clothing cooperative for a fair wage and in decent conditions. And they are called 'punjammies', which pretty much sealed the deal for me. They might be more than you'd expect to pay for pjs, but they're an excellent treat (and an even better present – my mum and best buddy both got pairs for Christmas).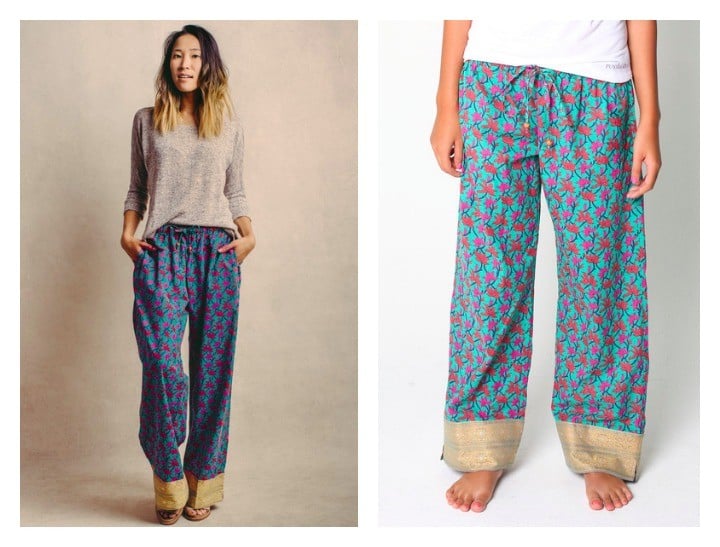 10. Powder blue striped canvas shoes from Radical Yes. 
RRP $79.00
OK, so these shoes aren't strictly plus-sized, but they do go to larger sizes and I've been wearing them for the last few months. They are all the same design, but made from different fabrics (canvas, suede, leather) and in various colours (stripes, spots, block colours, gold, silver, leopard print). The idea is that they are a casual shoe with the sole of an athletic shoe, so you look sharp, but feel comfortable. And that's the dream, right?
Want more? Try these:

Mamamia Editors Picks: Only on sale.

Jamila Rizvi Editors Pick: 8 things I'm lusting after this week.

Editors Picks: The skirts and boots you'll be loving this season.