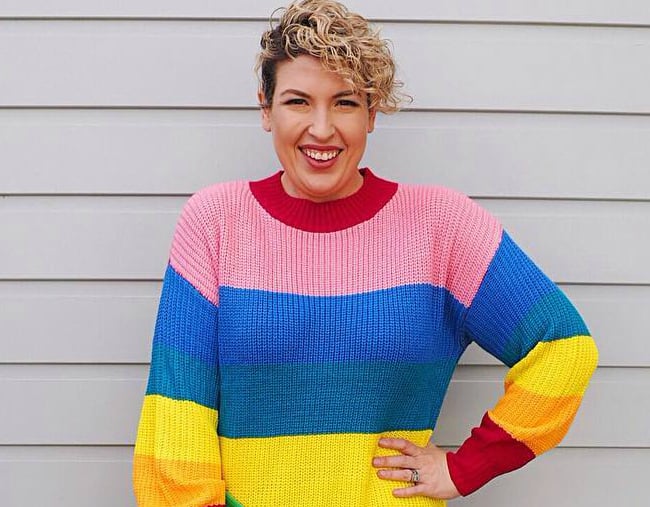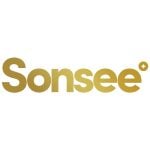 Winter is here and the key ingredient to any woman's seasonal wardrobe update is simple: take any sexy skirt, or fabulous frock and add one pair of sassy black tights!
The only challenge for me is I am 6 foot tall and 95 kilos. According to that exclusive little graph on the back of regular stockings, I am not included in their sizings. Where does a gorgeous body-positive size 16 woman like me find a pair of stockings that do my legs justice?
Where do I find a stocking that can commit to love me for who I am and stretch the distance without the toe snagging, the low hanging gusset, and the waist band roll down?
In the past, to get a pair of stockings to stay the distance I have had to innovate. I have done my fair share of 'double stacking'. That was when I wore underwear underneath and over the top of my stockings – a kind of Wonder Woman approach to gusset creep. But now, my horizons have broadened and thanks to Sonsee who have created beautiful Italian made tights from sizes 14 to 28, I can finally enjoy sensually fitted tights that hug my incredible body rather than harass it.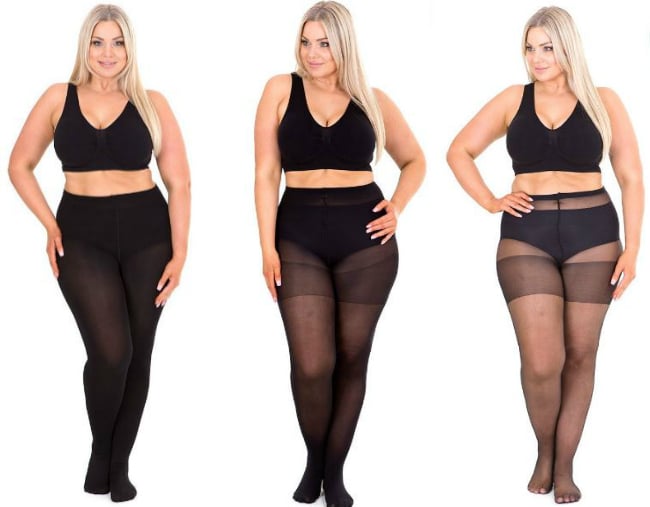 So, on my way to Sonsee Salvation, I spoke to some of my curvy sisters about the stocking challenge! These generous-hearted women really helped me find my way to stocking positivity:
Meet one of my new besties, Curvy Insta Queen Jo from @icurvy. She LOVES Sonsee too.
Jo…tell me, what is so great about the Sonsee tights?
The quality. I'm not a 'delicate woman' and these tights endure my tough treatment. I'm the kinda person who has a ladder in stocking by lunchtime despite being careful... yet in Sonsee I can confidently run between meetings or crawl on the floor with my daughter. I have Sonsee tights that are over four years old; ones that I wore throughout my whole pregnancy (stretching to completely cover my nine-month bump with ease) and they they snapped right back into shape. You just don't get quality like that anywhere else.
Oh, and the fit. So stretchy and comfortable, and they don't roll down.
No roll down...that's something. Did you find it as hard to find great plus sized tights as I have?
So hard to find! When I was a size 24, it was near impossible to find plus size tights in Australia that didn't make my thighs feel like they were squeezed into sausage casings. Crotch-creep is real, and really uncomfortable - even for tights that were marketed as 'plus size' often spent all their 'stretch power' on my legs and it left them waaay too short in the crotch; and I'm not even that tall!
I find the sizing thing really unrepresentative of who I am. It doesn't make me feel celebrated. How do you feel about the sizings?
My pet hate is brands that cater to the plus size market, but only portray one type of plus size gal (hint - she usually fits their smallest size and is an hourglass). Sonsee is not like that at all. From their marketing campaigns to their products shots on their website, they represent all different beautiful body types. Even down to their sizing - they don't reduce you to a number - I wear a size 'beautiful'. It's subtle messages like these that can really make a difference, and make Sonsee different.
Pink-haired goddess Amy from @willowcurves is all about having fun with her edgy street style. She brings a kind of rock chick sensibility to the mix.
What's your fave thing about Sonsee tights, Amy?
My absolute favourite thing about the Sonsee tights is the quality (they're made in Italy which is very fancy!). I have pairs of tights that have made it through several winters with me and are still going strong! The fabric is so strong and stretchy; they've survived my thighs rubbing when I walk and they even survived when I had incredibly impractical pointy nails!
How important is it to have a brand that makes you feel amazing in your own skin?
I really believe that fashion should be inclusive; that everyone deserves to feel empowered to wear what makes them feel good. Having clothes that are designed for plus size (rather than just sized up from standard sizing) means that someone has put the time and effort into considering what works for bigger bodies. Being able to go into a store or online and find things that are in my size, without having to compromise on quality or price and find items that are just as cool and stylish as standard sizing is a huge step forward. The days of limited options for plus size women are ending and I'm so excited to see women taking that and running with it!
OK, Amy, I love your look. What are your tips for tights this winter?
I love that adding a pair of tights and a cool jacket can let you transition a summer dress into the cooler months. Black is a Melbourne staple and looks so chic with all the plaid, gingham and hounds tooth that is in style right now. Like mixing preppy and edgy styles by wearing a hounds tooth mini skirt with stocking, boots and a white tee with a leather jacket or blazer.
Last but definitely not least, Jenni's looks are loud and proud. She's a traffic stopper. You can see her on insta @stylingcurvy – she really knows how to rock the world with her own unique street style. In the photo above, she's wearing Sonsee's shapewear (yes, they do undergarments too).
What do you love about Sonsee, Jenni?
They are seam free!
How does Sonsee make you feel special?
When we look and feel great it can give us the extra confidence we may need to face the day. Having size inclusive brands matters, it makes us feel like we matter...that we count.
Jenni, what are your stocking styling tips?
Tights serve two purposes, for style plus warmth, so wear them under a long maxi with boots. I always feel a little bad-ass when I team a jet black tight with a shorter skirt and ankle boots. Dark tights can give the illusion of legs that go on forever (yay).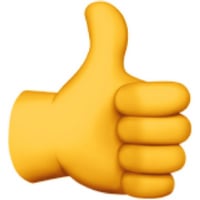 So, thanks to Sonsee, and the sage-like advice of fashion influencers Amy, Jenny and Jo, we beauties who live life size 14 and beyond can enjoy celebrating our unique silhouettes and maybe some days we can not only pull on tights that cover our ass – they help us be a little bad ass too!
To view Sonsee's hosiery collection, visit sonseewoman.com.
This content was created with thanks to our brand partner, Sonsee Woman.
Got more plus size dressing tips to share with us? Any brands you love? Share below!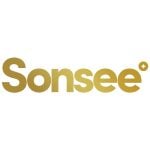 With a premium range of intimates and hosiery, Sonsee Woman addresses a gap in the market for high quality, well-fitting garments for the plus size woman. Sonsee is made for curves, celebrates body positivity and understands that plus size fashion is about more than just something physical – it's about that feeling when you find the perfect fit. What's special about Sonsee is that every product is designed for the plus size woman – not just straight sized products made larger. Each product fits women's curves because it has been built specifically to do so. And that's where true fashion freedom is found.
Find out more at sonseewoman.com