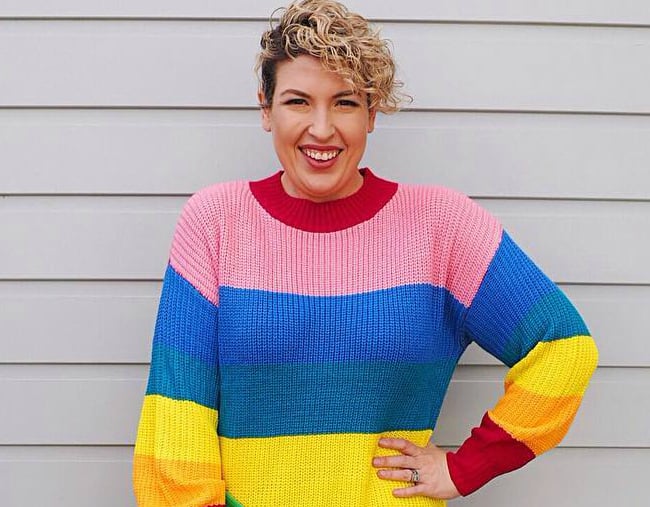 Winter is here and the key ingredient to any woman's seasonal wardrobe update is simple: take any sexy skirt, or fabulous frock and add one pair of sassy black tights!
The only challenge for me is I am 6 foot tall and 95 kilos. According to that exclusive little graph on the back of regular stockings, I am not included in their sizings. Where does a gorgeous body-positive size 16 woman like me find a pair of stockings that do my legs justice?
Where do I find a stocking that can commit to love me for who I am and stretch the distance without the toe snagging, the low hanging gusset, and the waist band roll down?
In the past, to get a pair of stockings to stay the distance I have had to innovate. I have done my fair share of 'double stacking'. That was when I wore underwear underneath and over the top of my stockings – a kind of Wonder Woman approach to gusset creep. But now, my horizons have broadened and thanks to Sonsee who have created beautiful Italian made tights from sizes 14 to 28, I can finally enjoy sensually fitted tights that hug my incredible body rather than harass it.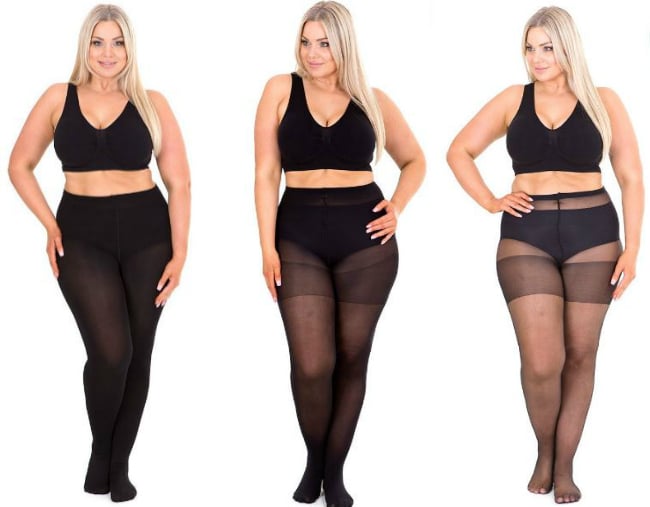 So, on my way to Sonsee Salvation, I spoke to some of my curvy sisters about the stocking challenge! These generous-hearted women really helped me find my way to stocking positivity:
Meet one of my new besties, Curvy Insta Queen Jo from @icurvy. She LOVES Sonsee too.
Jo…tell me, what is so great about the Sonsee tights?