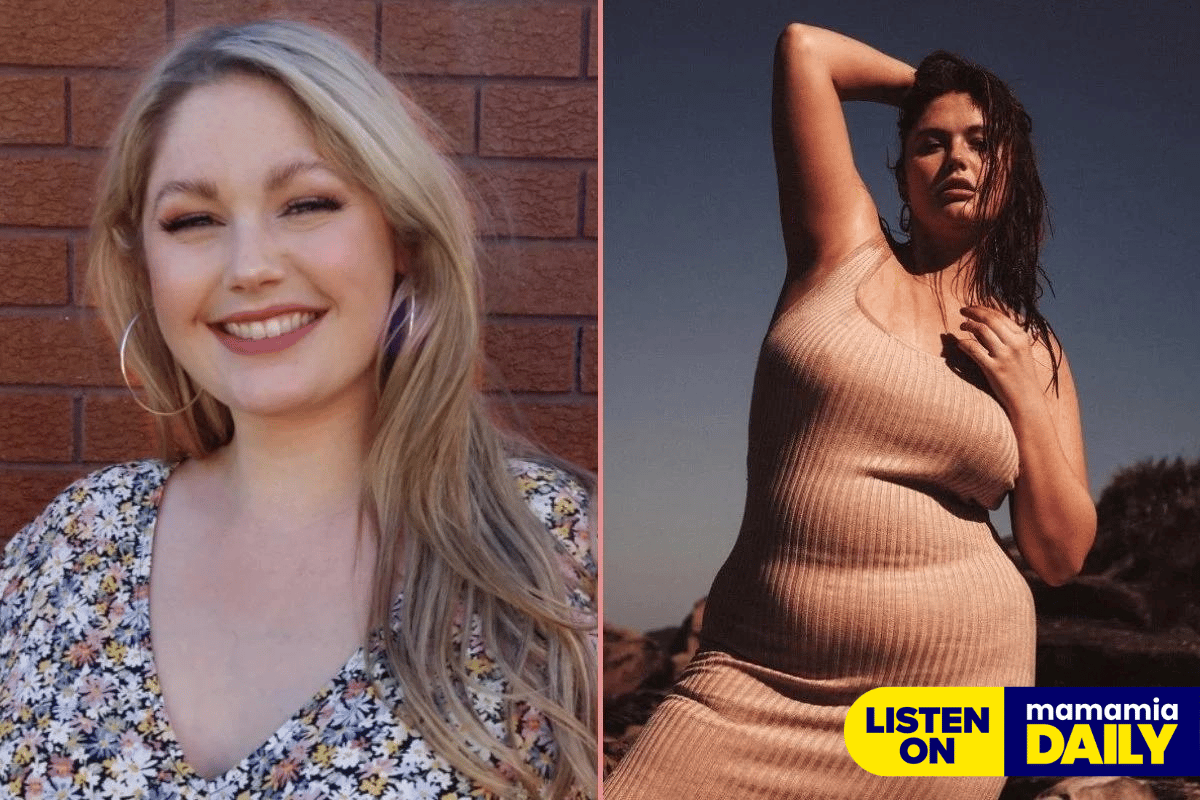 Listen to this story being read by Katie Stow, here.
Have you ever noticed how the faces of plus-size models never seem to have any fat? Or that they all seem to have flat, toned tummies while maintaining a perfect hourglass figure?
When I started plus-size modelling, I was living out my childhood dream.
It was amazing. It was exciting to be a part of the growing body positvity movement.
At least, that was the case until I learned about the unwritten "rules" of plus-size modelling. It only takes quick look at a few plus-size models to recognise a reoccurring pattern amongst them.
It's no secret that fashion models are held to an unattainable standard of beauty, but what about plus-size models? If anything, you'd expect plus-size models to be more diverse and inclusive. But can it really be inclusive when bigger bodies are only socially acceptable if they are one kind of body shape? Sadly, plus-size models are subjected to yet another unattainable beauty standard.
Watch: 57 per cent of girls compare themselves to other people on social media. Story continues after video.