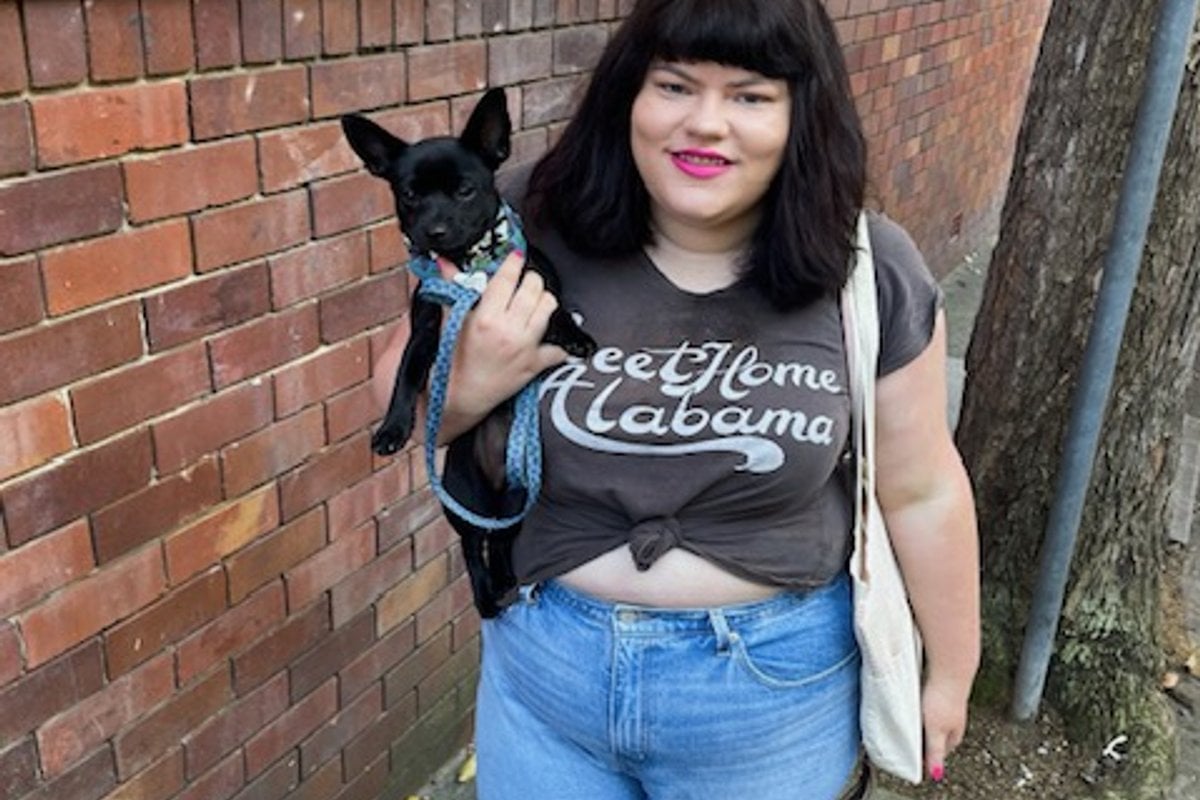 I bought a pair of jeans last week for the first time in 10 years. Not because I'm going through a breakup and I am feeling the need to reinvent myself. 
I'm not Taylor Swift readying myself for a new era and I haven't lost weight (I've actually gained weight recently), but because it felt like time. 
I'm finally in a place where I feel comfortable enough in my body to face good old-fashioned denim jeans.
Watch: How to wear one skirt five ways. Post continues below.
Previously, I'd sworn off jeans. 
I threw them out years ago and decided it was the right decision for the sake of my own mental health and body image. 
As a plus-size woman, jeans have always been something that have tortured me. I have cried in far too many Westfields over a pair of jeans not fitting me, at all ages. 
Even as a grown woman, I have been reduced to tears by denim. In my defence I grew up in the Paris Hilton, heroin thin era, flat stomachs were in and the word curves weren't in anyone's vocabulary.
In the past I have forced myself to squeeze into a pair of jeans that have left red marks over my tummy, just to say I was a specific size. 
I've done plenty of sucking in and zip struggling. Because I was always trying to fit into jeans instead of finding jeans that fit me. 
Like most women, my weight fluctuates and if my jeans suddenly felt tight or I could no longer do them up, I felt like a failure. 
Jeans sometimes felt like the disapproving voice of your mother or father or relative or society in general repeating on rotation - you are the wrong size, starve yourself now! I did not have a healthy relationship with them, so I gave them up. 
I followed the Marie Kondo rule. If it doesn't spark joy, throw it out! I freed myself from something that made me feel bad, like my own version of burning the bra.