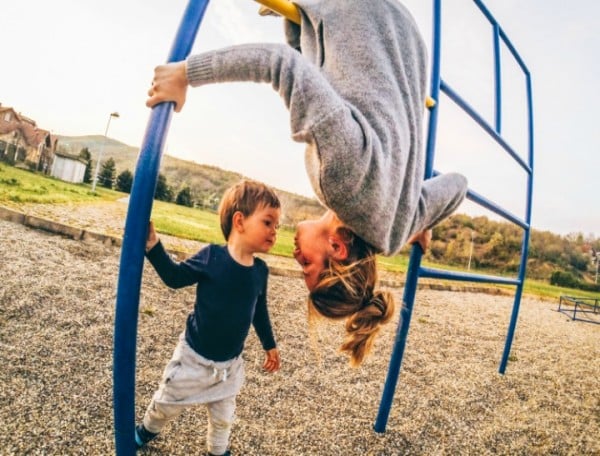 What was the playground like that you hung out at as a kid? Was there a see-saw that rose as high as your mother's head with no sides, just a bar to hold onto?
A long metal slippery dip that seemed to gather momentum at the bottom so you were spat out like gum onto a footpath? Swings on metal chains? Tyre swings? Tarzan ropes? And monkey bars that stretched far into sky so we could all practise our swings and drops as long as our hands could grip.
Oh, there were broken ankles when kids landed, displaced elbows and fractured bones. But you wouldn't have traded it for the world would you?
Contrast that to the one you take your child to these days. The one so boring your four-year-old often wanders over to peek at your Facebook feed as you scroll through from the bench.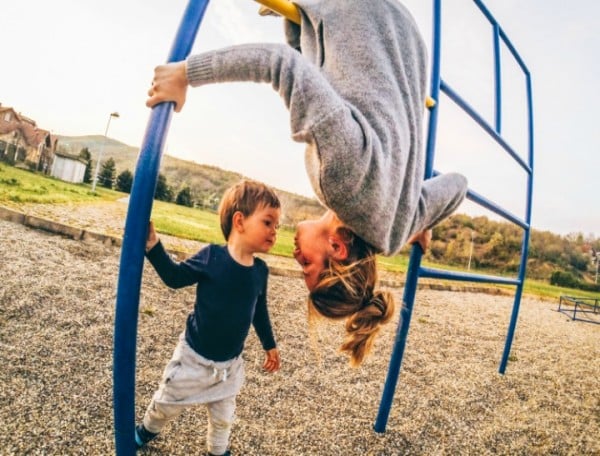 The biggest thrill they get is on the swing as they pester you to push them higher and higher.
The rest of it?  Blah. It's probably more appealing to tiny tots.
Over the last few decades we've seen our playgrounds become regimented. Brightly coloured, structurally designed, safe.
Shorter equipment with enclosed platforms and no more baking asphalt underfoot or grass. There is rubber, wood chips or other materials designed for softer landings. Flying foxes were phased out, merry-go-rounds banned and those swinging, bouncy animals with a large metal coil disabled and cast to the scrap heap.