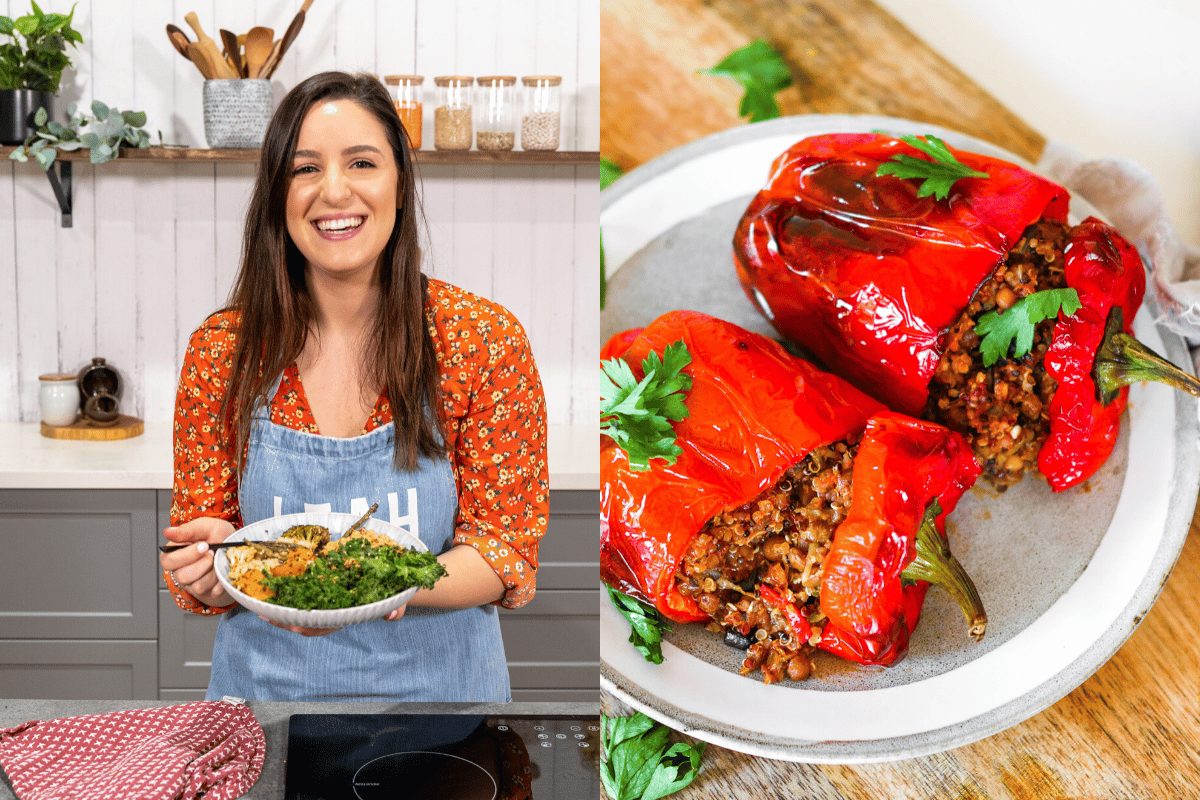 When it gets super cold during autumn and winter, I love to make a hearty meal packed with nutritious veg to keep warm and cosy.
Here are three of my favourite warm plant-based recipes for you to try that are full of flavour, super easy to cook at home and so delicious the whole family will love them.
Some fruit-infused water recipes to wash down your delicious dinner. Post continues below.
These recipes use a variety of healthy yummy veg such as capsicums and cauliflower, with protein-packed chickpeas and lentils that will keep you feeling full, alongside your pantry staples such as tomato paste, olive oil, mustard and red wine vinegar.
Happy cooking!
1. Quinoa Stuffed Capsicums.