It looked like they were selling aborted body parts. But was it true?
It's the secret "sting" video that shocked the world. While casually eating lunch and knocking back red wine, a Planned Parenthood executive talks of selling aborted body parts to undercover reporters. She speaks about how the best ways to remove a foetus is to keep certain organs intact and even talks price – from US$30 to $100 a "specimen". It is shocking and confronting to say the least.
To say the subsequently released video makes Planned Parenthood look cruel, callous and well, criminal, is an understatement. However, there is a whole other side to this story, starting with who conducted the sting – the organisation's political enemy, the academic-sounding Center for Medical Progress. A simple search reveals it is funded by Operation Rescue, an extremist religious and anti-choice organisation.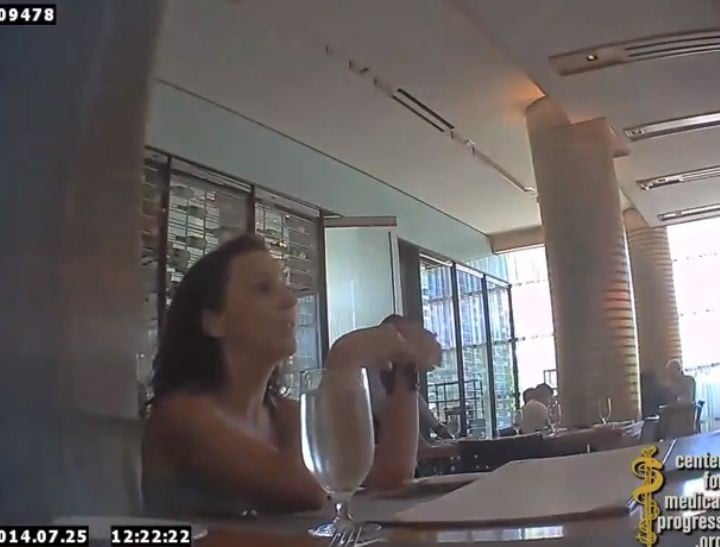 The second thing to note is that there are two versions of this video, one edited and another unedited, and what has been left out changes everything.
The edited version implies that Planned Parenthood staff casually hawk foetal body parts for profit to the highest bidder. The unedited version reveals that they are making clear to the anti-choice activists to whom they are speaking (who, the PP exec was led to believe, are actually employees of a start-up biomedical company) that they cannot and are not selling any of the organs, tissue or cord blood to which they have access (something that subsequent investigations prompted by the video have confirmed).
Instead, they are doing what the law thankfully allows all medical institutions to do. Namely, to recover the costs associated with storing and transporting specimens in such a way that they can be used by medical researchers to cure Alzheimer's disease, Parkinson's disease, diabetes, heart disease and kidney failure. In the past, the use of foetal tissue has led to the discovery of vaccines for polio, measles, rubella and shingles. Foetal cells, says Paul Offit, director of the Vaccine Education Center at the Children's Hospital of Philadelphia, "…have no doubt saved the lives of millions of people."