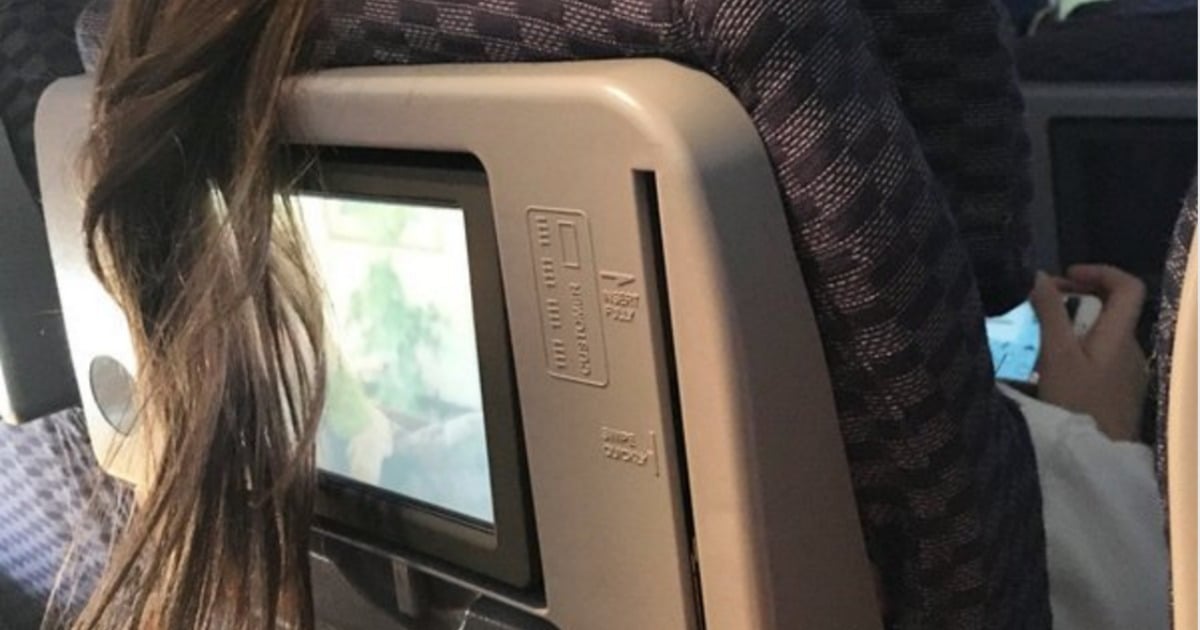 It goes without saying that some people lose all sense of manners when they hop on board a plane. From hogging the leg room to lack of personal hygiene, nothing makes a long flight more unpleasant than being in the company of rude people.
If you're a frequent traveller, you might even think you've seen it all when it comes to people lacking in plane etiquette.
Trust us, you probably haven't seen this.
Congrats to the ponytailed young woman in seat 22B. You've invented a whole new way to be awful at 35,000 feet. pic.twitter.com/VWTPMI5JrM

— Dante Ramos (@danteramos) March 29, 2016
Boston Globe columnist Dante Ramos tweeted an image of a woman's ponytail flung over the back of her chair. While this might have been very comfortable for her, her long hair obstructed the view of Ramos' partner's screen.
Because who needs inflight entertainment when you could just watch a ponytail, right? You might have a happier flight if you avoid these 10 airlines. Post continues after video…
"At first I thought, 'What is that?'" Ramos told metro.co.uk.
"It took us a few moments to figure out that it was another passenger's hair."
The woman seemed confused when Ramos' partner Ryan stood up to speak to her.
"Her first language did not appear to be English, and she may have thought he was complaining that she'd reclined her seat," Ramos said.
According to Ramos' the offending passenger then moved her chair forward and her hair no longer obstructed the screen.
For the record: After marveling for a bit at her obliviousness, we got her attention. She moved it. https://t.co/qalACLcFUr — Dante Ramos (@danteramos) March 29, 2016