She's most well known for her makeup tutorials along with her sister Sam as Pixiwoo, but beauty YouTuber, makeup artist and Real Techniques co-founder Nicola Haste Chapman's latest upload was of a very different nature.
In the video called "My Secret Illness", the 36-year-old shared with her two million followers her battle with multiple sclerosis.
While Chapman was diagnosed over five years ago, it was the passing of her biological father who was not in her life that contributed to her decision to finally share it.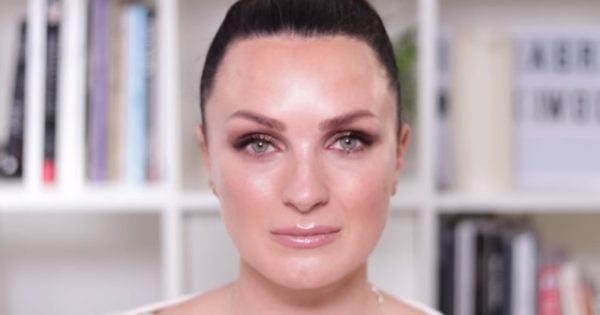 "My biological father never gave me anything in my whole life... except MS," she said.
"I've wanted to tell everyone for so long but I had to deal with it myself first and when you see someone deteriorate from something you know you have it can be really, really heartbreaking and make you really sorry for yourself.
"I don't know why I'm crying, it doesn't even upset me anymore, I shed my tears a long time ago feeling sorry for myself when I found out I had it."
Multiple Sclerosis - or MS - is a condition of the central nervous system, interfering with nerve impulses within the brain, spinal cord and optic nerves. It affects around 20,000 people in Australia, with side effects including fatigue, muscle spasms, tingling, numbness, crazy emotions, vision and speaking problems.
"I sometimes get the speaking problems when I'm run down, I can't speak properly. Literally my brain is just fuzzy and I can't find the words to say what I want to say," Chapman said.
The makeup artist said she first noticed signs of the disease five years ago after the birth of her son Harry.
"I had a really long labour, 55 hours, but thought nothing of it. But then I couldn't properly see out of my right eye. When I'd move I would have tingling," she recalled.