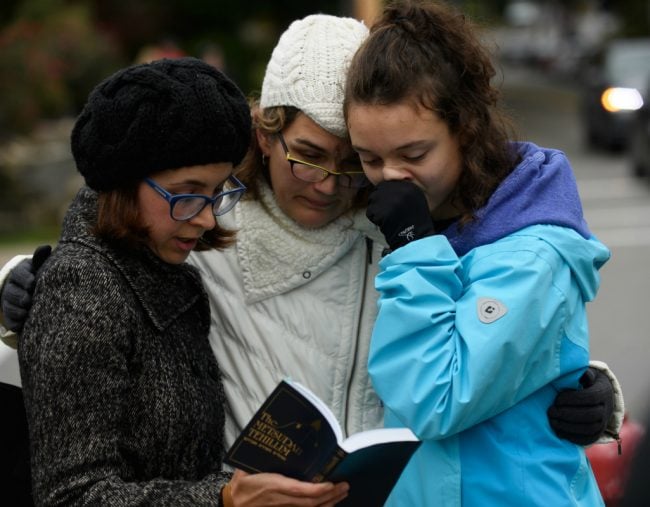 A man has opened fire during a baby naming ceremony at a US synagogue, killing 11 people in the city of Pittsburgh.
There were no children among the fatalities, Wendell Hissrich, the city's public safety director said at a press conference on Saturday.
After killing the 11 victims, the suspect was engaged by local police before retreating back into the synagogue, the FBI official responsible for the investigation said during the press conference.
He was carrying an assault rifle and three handguns during the attack, according to the FBI official.
Police said a suspect was in custody after the attack at the Tree of Life Congregation in Pittsburgh's Squirrel Hill neighbourhood. A law enforcement official identified the suspect as Robert Bowers and said he is in his 40s.
Bob Jones, the special agent in charge of the FBI's office in Pittsburgh, said investigators Bowers was not known to law enforcement and that they believe he was acting alone. He said Bowers' full motive still isn't known.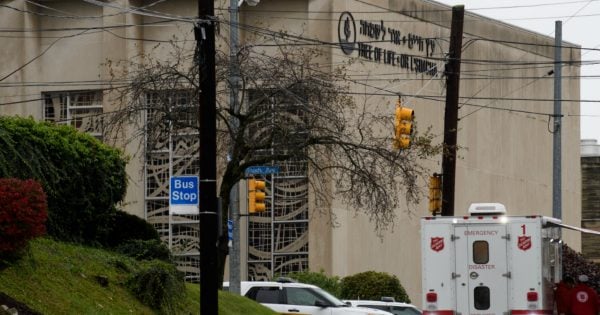 The social media site Gab.com said the alleged shooter had a profile on its website, which is popular with far-right extremists. The company said the account was verified after the shooting and matched the name of the gunman.
A man with the same name posted on Gab before the shooting that "HIAS likes to bring invaders in that kill our people. I can't sit by and watch my people get slaughtered. Screw your optics, I'm going in."
HIAS is a nonprofit group that helps refugees around the world find safety and freedom. The organisation says it is guided by Jewish values and history.
Bowers also recently posted a photo of a collection of three semi-automatic handguns he titled "my glock family," a reference to the firearms manufacturer. He also posted photos of bullet holes in person-sized targets at a firing range, touting the "amazing trigger" on a handgun he was offering for sale.