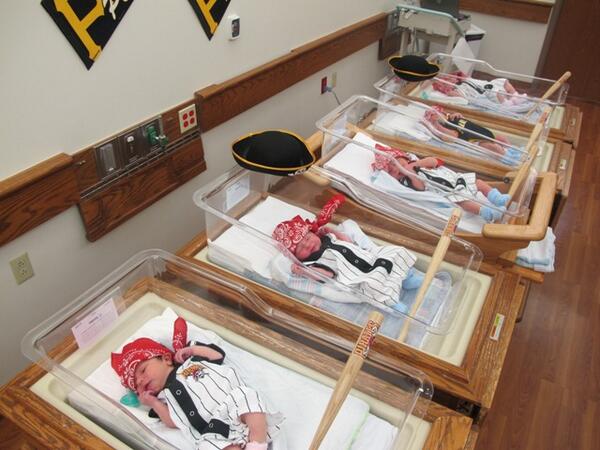 When its sporting team finally makes it to the grand final for the first time in more than two decades, we can understand why a city would jump on the bandwagon.
As a show of support for their local baseball team, The Pittsburgh Pirates, making the Major League Baseball playoffs, St. Clair Hospital in Pittsburgh is decking newborns out in Pirates onesies and red bandanas, along with mini bats, pirate hats and even an eye patch or two.
The Pirates, also called the Bucs or Buccos (as in 'buccaneer'), are facing off against the St. Louis Cardinals in the National League Division Series (Cardinals lead 1-0).
If, like us, all this baseball talk makes no sense to you, just distract yourselves with this gorgeous newborn pirate wielding a mini baseball bat. Arrr-dorable!