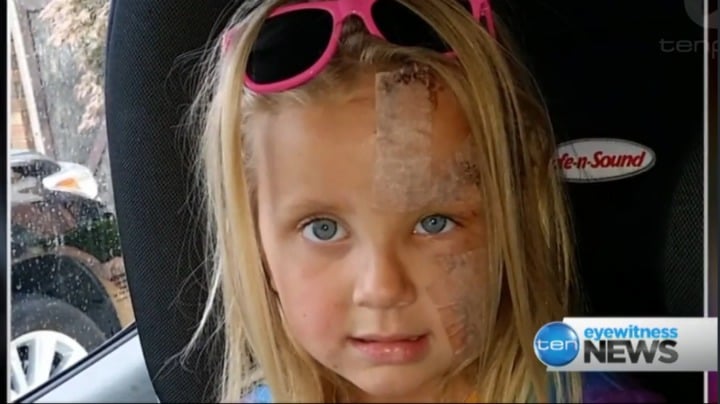 A young girl in Melbourne – about to start her first day of school has been attacked by a pitbull leaving her with permanent scars.
Warning this post contains graphic images.
Five-year old Alexis Douglas starts school on Friday.
It should be one of the most exciting days of her life so far, filled with memories for not just Alexis but her family.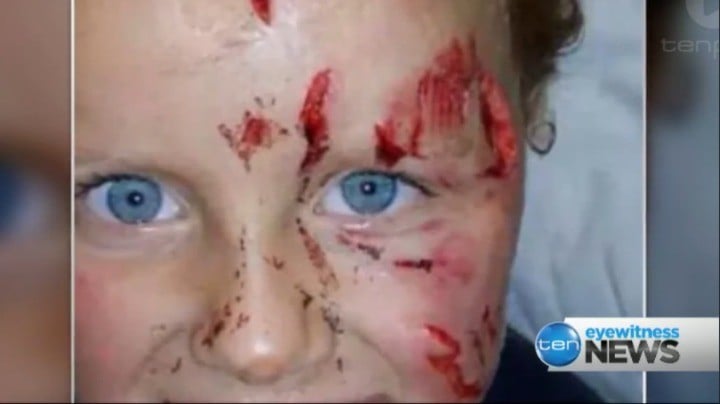 But Alexis's first day of school will be tinged with sadness as a horrific dog attack has left her in agony and covered in bandages.
On Friday night the little girl was playing at her older sister's friend's house in the Melbourne suburb of Callum Downs when a pet pitbull cross turned on her viciously attacking her face.
The dog went at the little girl twice leaving her needing urgent plastic surgery.
He mother Monique Douglas told 3AW radio "The plastic surgeons took her to theatre and they've done a great job by the looks of it under the bandages, but her whole face is bandaged on the left side and she will need further treatment"
Her 16-year old sister who witnessed the attack was left traumatized.