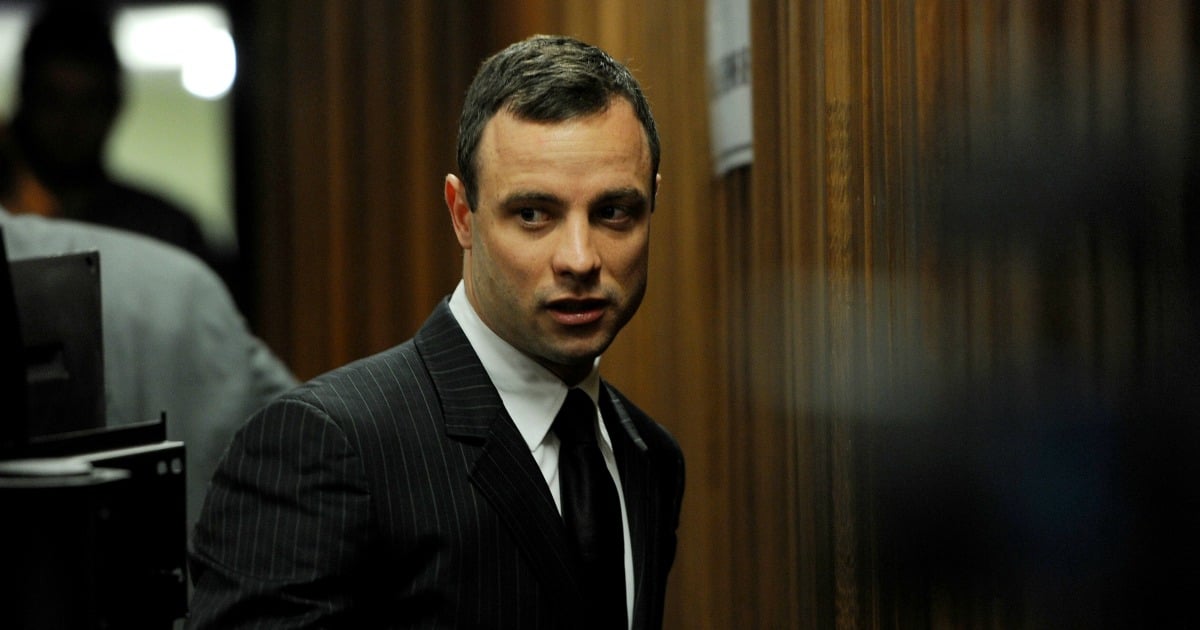 We've rounded up all the latest news from Australia and around the world – so you don't have to go searching.
1. Oscar Pistorius to leave prison.
Convicted murderer Oscar Pistorius will leave prison on October 20 and be put under correctional supervision at home.
The former Paralympian shot his girlfriend Reeva Steenkamp and was sentenced to five years in prison last October.
Pistorius, 28, has now been jailed for 12 months and will spend the rest of his sentence under what South African law calls "correctional supervision," according to the parole board.
The South African Broadcasting Corporation news channel said "Oscar Pistorius to be released under correctional supervision next Tuesday."
The parole board met this morning… on Friday the board consulted with Reeva Steenkamp's family about Pistorius's possible release," it said.
"The parole board considered all submissions, including the offender's profile report, the directives of the Parole Review Board and the submission of the victim's family."
Polly Neate, Chief Executive of UK Charity Women's Aid said that the release of Oscar Pistorius was a gross injustice.
"Reeva Steenkamp's life clearly weighs less heavily in the judicial balance than Pistorious' access to freedom. It seems that the excuses that have surrounded him since he killed her are more important than the fact that she is dead. This is a devastating indication of the lack of value placed on women's lives. Until this changes, we will never progress towards to a culture which values women's lives enough to make them safer."
For more read this post here.
3. Victorian hospital under probe over deaths of 11 babies in three years.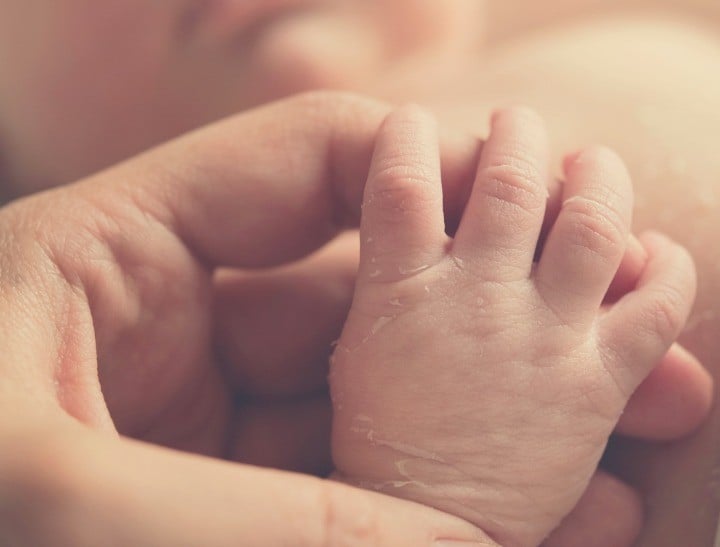 A Victorian hospital is under investigation over the deaths of 11 babies in the past three years.
The regional hospital, that is known, but not named by The Herald Sun, is under investigation after suspicions were raised about the circumstances and high number of infant deaths.
It is understood that a press conference this morning by Health Minister Jill Hennessy and the Department of Health will reveal more details.
All 11 deaths occurred during or shortly after their birth.
4. Two men charged with terrorism over shooting.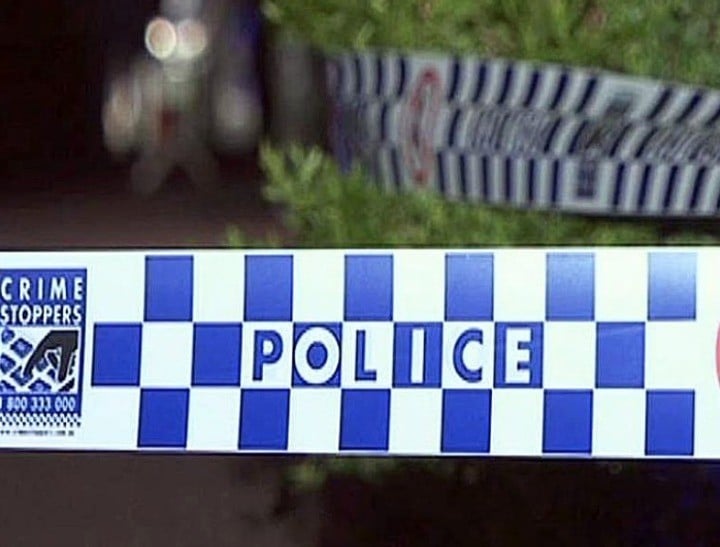 Two men have been charged with supplying the gun to teenager terrorist Farhad Jabar, who shot and killed police accountant Curtis Cheng.
Raban Alou is alleged to have given Farhad Jabar a gun and spent two hours with him in Parramatta Mosque on October 2. He was charged with the Commonwealth offence of aiding, abetting, counselling and procuring the commission of a terrorist act.
Another man, 22-year-old Talal Alameddine, was charged with supplying the gun to Mr Alou.
18-year old Raban Alou told Fairfax Media last year after his home was raided as part of a terrorism operation he held a lot of anger.
"I dunno, I got a lot of anger," he said at the time. "It's a war on Islam just because we grow our beards. They want to label us as a terrorist, or supporters of IS [Islamic State], whatever, that's up to you."
The two men face court today.
5. Corbys in $1m in defamation case.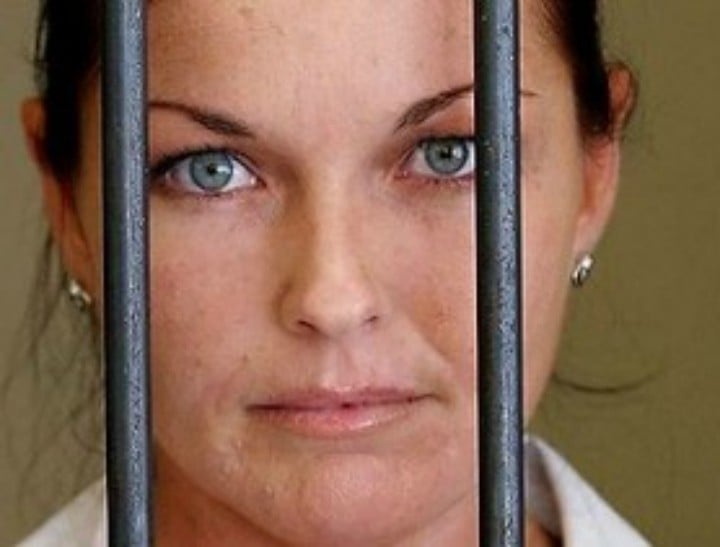 The Corby family have won a defamation case against a Fairfax journalist who published a book alleging Schapelle Corby's father played a role in the drugs that were in her surf board bag.
The Australian reports that Mercedes Corby was awarded $175,000, her brother Michael Corby $150,000 and their mother Rosleigh Rose $190,000 in separate defamation cases against Eamonn Duff for his Sins of the Father, published by Allen & Unwin.
The book has since been pulped by court order.
$54,250 was awarded for copyright infringement and Allen & Unwin paid an estimated $400,000 in legal costs.
The family told The Australian that the penalty was not enough.
"I hope stronger penalties are given out for blatant defamation," Ms Rose said yesterday.
"We are so angry this book was ever allowed to be published and that none of us were contacted. It's hurtful and affects your life and everyone around you when such lies are published about yourself and your loved one."
It follows other defamation payouts to the Corby family over the years by media outlets including the Ten and Seven networks.
Mercedes Corby said the book had "done a lot of damage" to her family's reputation.
"I just hope people realise that when they read that book they weren't reading the truth," she said.
She pointed out that Schapelle was the only person with a ­conviction, although the family maintained her innocence.
Mercedes Corby told The Australian that the laws where a deceased person cannot be defamed should be changed.
"In my opinion they (the publishers) used that," she said.
"My father was a good man, he worked in the mines his whole life, he was a beautiful person and to see all these lies written about him, that was heartbreaking."
6. After hours school care director allegedly sexually abused student.
Warning: This item deals with the alleged abuse of a child and may be distressing for some readers.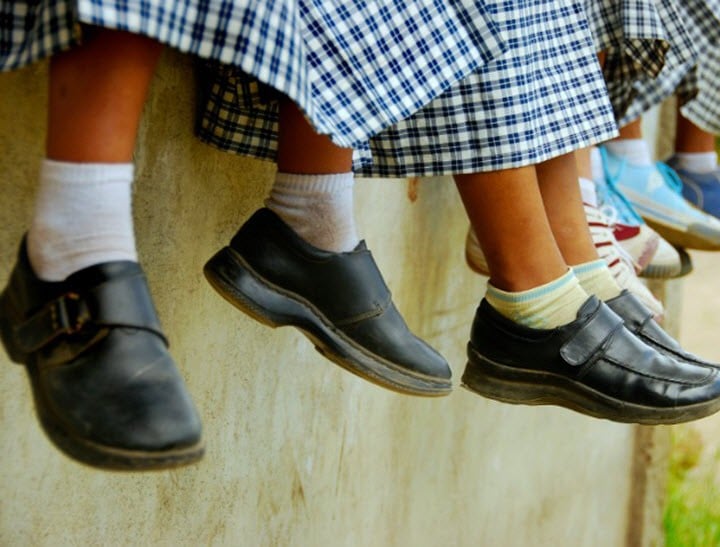 A court has heard that the director of an out-of-school-hours care centre sexually abused a girl up to 30 times over six years in a public swimming pool while surrounded by other children.
Brenton Kelly Dickson is on trial in South Australia for the abuse of up to 10 girls while he worked at the centre.
The 34-year old committed "literally hundreds" of offenses prosecutors allege while working at two northern suburbs OSHC facilities in Adelaide.
The Advertiser reports that the first of the alleged victims told the court yesterday the abuse began around the time of her 6th birthday.
"I wanted to be in the deep end (of the pool), all my friends were able to swim in the deep end," she said.
"Brenton and I would lean on the edge … he would be against the wall and I would be on his lap (or) sitting on his knee."
The girl said Dickson sexually assaulted her inside her bathers while his hand was under the water.
"He would be there until someone else came up or I needed to move … it went for minutes," she said.
"There were always five to 10 kids around us because he was supervising the deep end."
The girl said the OSHC visited the pool five times a year during the six years she attended, and Dickson assaulted her "once every time".
The case continues.
 For domestic violence and sexual assault support 24/7, call 1800 RESPECT (1800 737 732). 
7. Cardiologist found to have ordered unnecessary open-heart surgery on a three-day-old baby.
A Paediatric cardiologist has faced disciplinary action after it was found he ordered unnecessary open-heart surgery on a three-day-old baby and put another at risk of permanent heart damage.
Fairfax Media reports that Christoph Camphausen​ previously headed the Sydney-based Randwick cardiology unit where he misdiagnosed a three-day-old baby in 2012.
He ordered the baby boy undergo unnecessary exploratory heart surgery after diagnosing him with
a congenital malformation of a heart valve.
In a second case, Dr Camphausen mistakenly delayed surgery on a baby girl born with Down syndrome and a heart murmur in December 2010.
Expert witness and Melbourne paediatric cardiologist James Wilkinson told the Medical Professional Standards Committee there was "…was no benefit in postponing surgery in this child and the delay will undoubtedly have resulted in some damage to her [blood vessels in her lungs], with an adverse effect on her long-term prospects of getting a good result."
The committee gave Dr Camphausen an official reprimand, and ordered he must inform them if he restarts or changes clinical practice, and that any practice must be supervised by an approved supervisor.
8. Three sisters smothered by canola seed die in farming accident.
A tragic farming accident in Canada has left three young sisters dead.
The girls, 13-year-old Cattie Bott and her twin sisters, Dara and Jana, both aged 11, died when buried alive after falling into a truckload of canola seeds on a farm.
The family from Withrow in Alberta discovered the girls and worked frantically to free them.
One of the twins was flown to hospital in a critical condition, but died several hours after arriving.
Marcel Hacault, executive director of the Canadian Agricultural Safety Association warned against children playing around grain.
"Farms are getting bigger, everything is bigger, and it only takes 10 seconds to get engulfed or buried by grain. You don't have near-misses anymore. You get the fatalities," he told CBC News.
9. Homeland is racist': Artists 'hack' latest episode with Arabic slogans.
Artists invited to "graffiti" the set of Homeland have covered the walls with Arabic slogans mocking the show for its simplistic depiction of Arabs and the Islamic faith.
The Arabian Street Artists were asked to graffiti the scene set in a refugee camp on the Lebanese/Syrian border.
Instead, the artists used the platform to write slogans such as "Homeland is racist," "This show does not represent the views of the artists," and "Homeland is a joke and it didn't make us laugh."
Egyptian artist, Heba Y. Amin, and two other artists, Caram Kapp and Stone, took credit for the graffiti telling The New York Times it was a subtle protest of false and misleading stereotypes in the series, which has been heavily criticized for its portrayals of Muslims.
"The series has garnered the reputation of being the most bigoted show on television for its inaccurate, undifferentiated and highly biased depiction of Arabs, Pakistanis and Afghans, as well as its gross misrepresentations of the cities of Beirut, Islamabad — and the so-called Muslim world in general," the artists said in their statement on Ms. Amin's website.
Producers responded saying "We wish we'd caught these images before they made it to air."
"However, as 'Homeland' always strives to be subversive in its own right and a stimulus for conversation, we can't help but admire this act of artistic sabotage."
Do you have a story to share with Mamamia? Email us [email protected]
*Feature image via Getty.