A 35-year-old man has been arrested following reports Pippa Middleton's iCloud account has been hacked and over 3000 intimate images stolen.
A person going by the pseudonym "Crafty Cockney" attempted to peddle the images to UK newspaper, The Sun, demanding "a minimum of £50,000" (roughly $85,000) within 48 hours.
According to the outlet, the hacker claimed to have photos of Middelton in a wedding dress, naked pictures of her fiancé James Matthews and private snaps of her sister, Catherine the Duchess of Cambridge, with Prince William with their children Prince George and Princess Charlotte.
Private messages to and from Middleton are also believed to be among the hacker's haul.
The seller, who was communicating via encrypted messaging service WhatsApp, allegedly offered the data to UK media first, in the belief it would receive more "tasteful" publication than US media would provide, reports The Sun.
"Due to current climate on privacy laws in the UK I'm intending a quick US sale but would at least give you a heads-up," the seller wrote according to The Sun.
The Sun says it declined the offer and immediately alerted Middleton.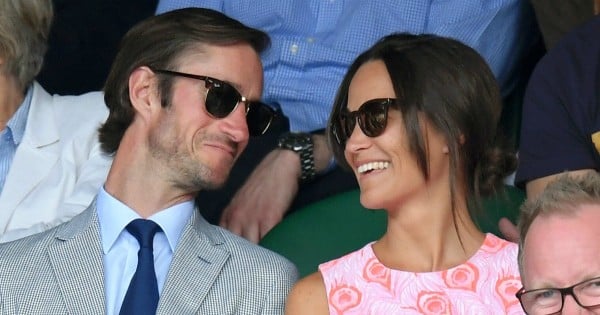 Pippa Middleton and her fiancé, James Matthews. Image: Getty.
In a statement, a spokesman for Middleton expressed gratitude to the media for alerting her to the privacy breach.
"Thank you very much for drawing this to the family's attention," it read, according to The Sun. "I can confirm that not only have the lawyers been informed but the police are about to be involved as well."
British police have since confirmed that they arrested a man in Northamptonshire on Saturday night on suspicion of committing an offence under the UK's Computer Misuse Act.
Middleton is engaged to hedge fund boss James Matthews and the couple are expected to get married next year.