There's only one thing punters like more than watching their favourite female pop stars nail acrobatic feats in glittering body suits: pitting them against each other in a manufactured 'cat fights'.
So, after Lady Gaga killed the airborne portion of her NFL Super Bowl halftime performance on Monday, those who weren't confronted by her stomach or, you know, moved by her poignant political message, where quick to point out her other Big Mistake.
The 30-year-old was performing a stolen routine.
Apparently, like Peter Pan, Wendy and Cirque Soleil before her, singer Pink is fond of flying about at her concerts too. In sparkles no less.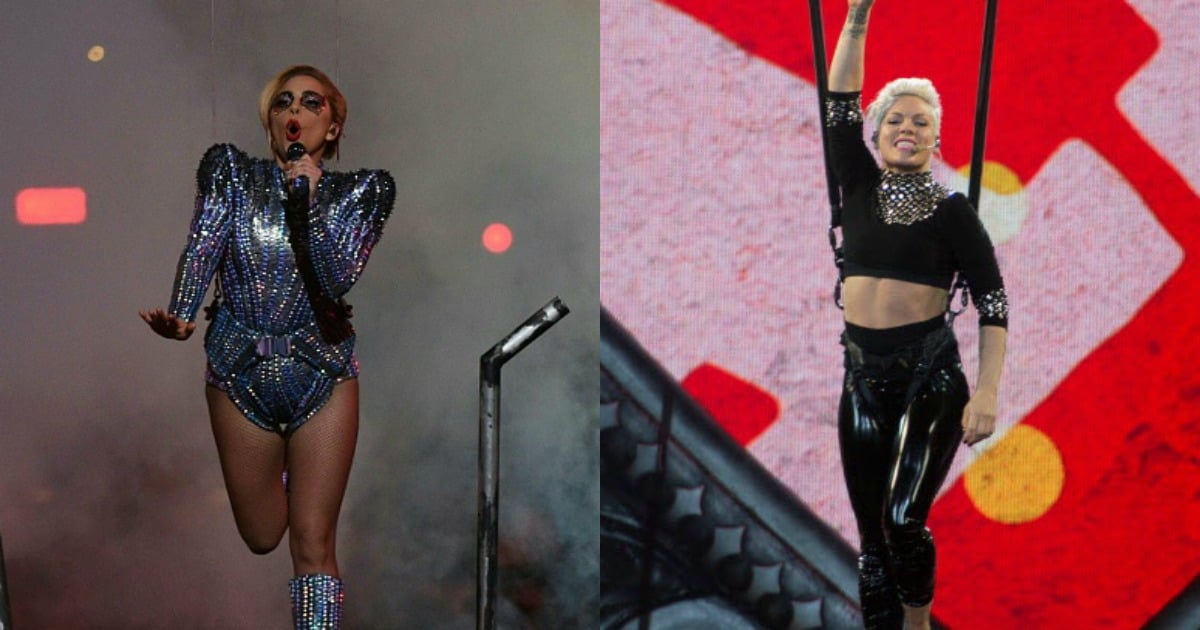 But 37-year-old, bless her glittering socks, was having none of the DRAMA and took to Instagram to tell her 'fans' to jog on.