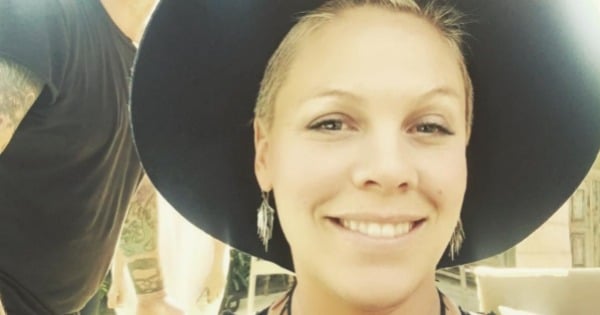 Two weeks on from the birth of her second child, Pink is marking her newly upsized family in style, throwing a celebratory 'big sis' party for her five-year-old daughter, Willow.
The 37-year-old So What? singer shared a snap of the party with her 1.4 million Instagram followers on Sunday that showed herself, baby Jameson and Willow all together smiling in front of a mass of green and pink balloons and Willow holding a chocolate cake.
"Congrats Big Sis!" Pink (whose real name in Alecia Moore) captioned the image.
Along with her husband of 11 years, Carey Hart, Pink welcomed her son, Jameson Moon on Boxing Day, only seven weeks after announcing the pregnancy.
Yes, a celebrity who kept a big, visible secret for seven months… We're still trying to figure out how she did it, but hell, we're truly impressed.
Prior to Jameson's arrival, the singer and Hart had made no secret of their desire for Willow to have siblings.