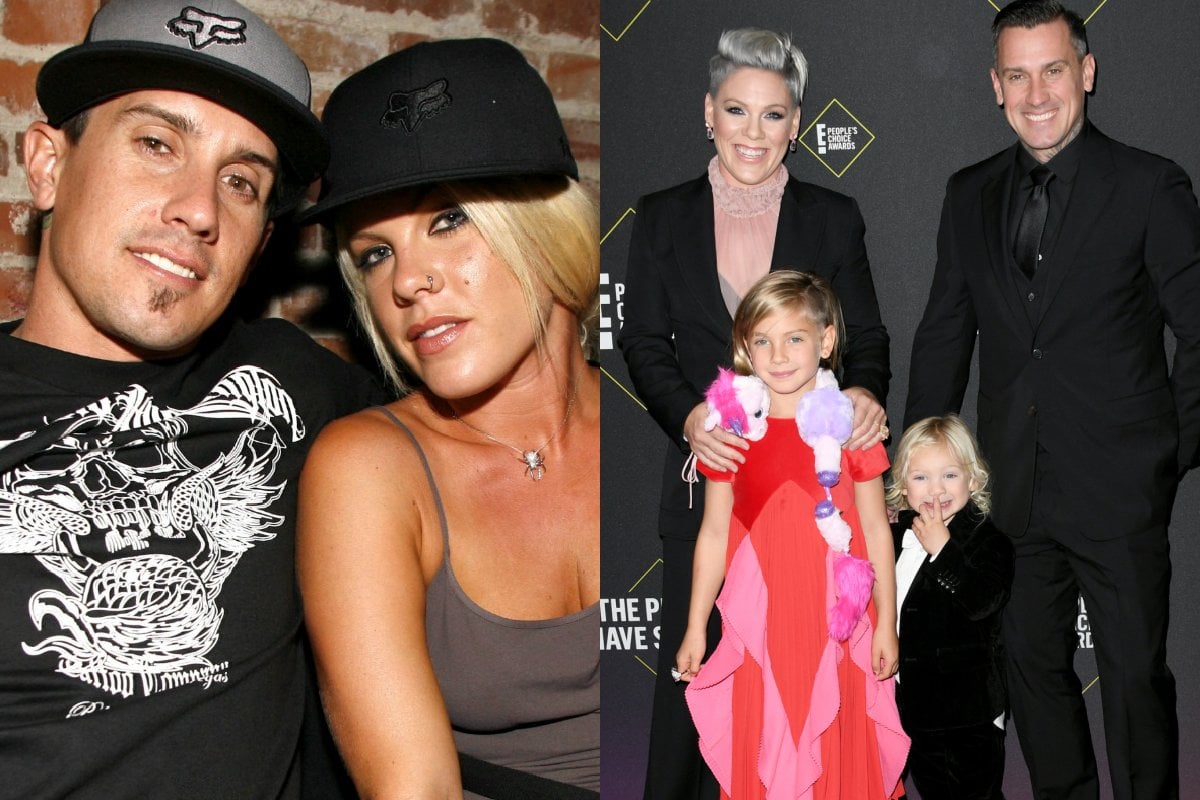 Hollywood relationships are not exactly known for their longevity, but Pink and her husband Carey Hart defied the odds to celebrate 15 years of marriage at the beginning of 2021.
It hasn't been easy, with their relationship weathering two temporary separations, and a family tragedy, to become the solid, happy union with two children it is today.
Wonder woman: Pink. Post continues below video.
Pink, whose real name is Alecia Moore, and former professional motocross racer Carey Hart met in 2001 at the Summer X Games. They soon began dating. 
They split briefly in 2003, but by 2005 they had reunited.
During a motocross race at Mammoth Lakes, Pink proposed to Hart by holding up a sign saying "Will you marry me?" on the sidelines while he raced.
He initially didn't notice and continued on for another lap. Pink then added "I'm serious!" to the sign, prompting Hart to pull over and accept, before Pink made him finish the race.
On January 7, 2006, they married in Costa Rica. But in February 2008, the couple confirmed they had separated.