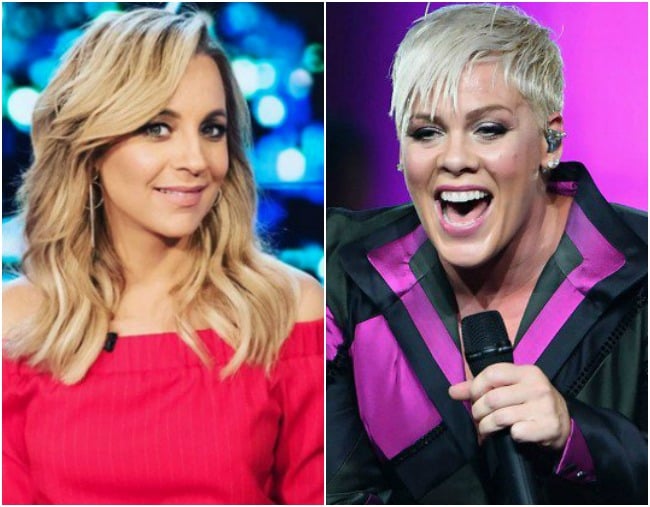 This week Pink cancelled three of her Sydney shows.
The What About Us singer was admitted to hospital while suffering from a gastric virus over the weekend.
While most fans have been understanding of her situation, some have vented their frustration on social media.
Some fans became upset that they were only told Monday's show was cancelled an hour before it was due to begin.
Speaking on The Project on Tuesday night, Carrie Bickmore defended the mum-of-two's decision.
"What do fans want, to go and have her be sick over them. I don't think she's like 'I really want gastro'," she said to her fellow panelists. 
"It's not ideal, it's not what she wants," she continued. 
"Given how many shows she's done in Australia, thousands, she loves our country, don't make her hate coming here because we get sad when she's got the poos." 
Here's how Twitter reacted:
No doubt there are some fans how will "hard done by" but she cares about her health and the quality of her shows, and that's always to be commended#TheProjectTV #Pink

— Peter Lloyd (@prlloyd63) August 7, 2018
Fans aren't annoyed, give us some credit. There is a small percentage of 'fans' unhappy about it but most of us are wishing her a healthy recovery. Her health is priority number one. If fans can't understand that they don't deserve to be her fan. Love ya @pink !

— Janelle (@Bundynelle) August 7, 2018