Warning: This post contains some graphic content and imagery.
No longer a guilty pleasure done at home alone in front of your bathroom mirror, pimple popping is now essentially a competitive sport. At the very least, it's a popular form of entertainment.
Take Dr Sandra Lee (AKA Dr Pimple Popper), for example, who gets millions of views on videos of her extracting blackheads, pimples and cysts out of patients.
Last week to rapturous applause, US television show The Doctors held the first Pimple Popper Awards to find the best (read: grossest) extraction video with Dr Lee.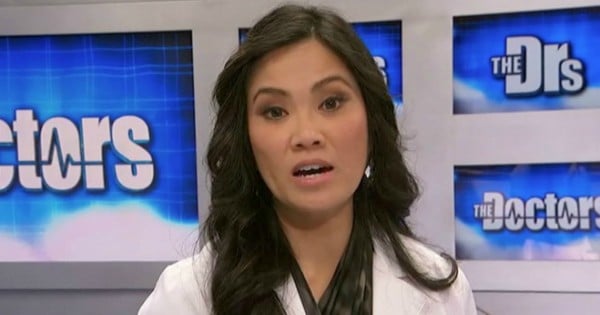 Image: CBS/The Doctors
This had better be an annual event. Audience members watched and then voted for their favourite "gnarly" video from a shortlist of three. Predictably, all featured plenty of pus, skin and gunk.
The winner.
Taking the crown was Kristi and her tennis ball-sized leg cyst nicknamed 'Kramer'. You can see Kramer being extracted in the video at the top of the page.
Runners up.
Don't be fooled, they may not have won but they are equally horrifying and mesmerising.
A close second place went to Desiree and her 20 year old scalp cyst affectionately dubbed 'Arthur'. After hitting her head as a teenager and developing a bump, the cyst had grown in the last two years to the size of an egg. When Dr Lee cut into it, maserated skin and both liquid and solid fat seeped out.