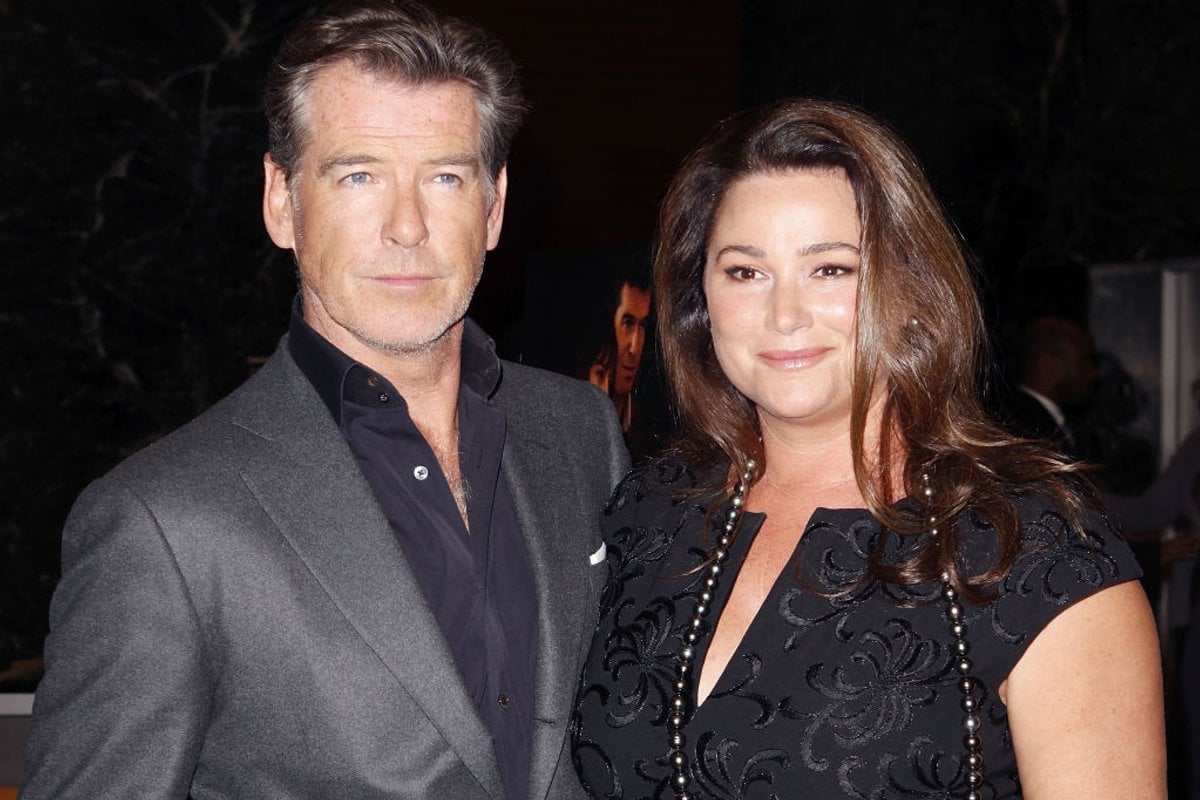 Pierce Brosnan has paid tribute to his wife Keely Shaye Smith on the 28th anniversary of the couple's first meeting. 
"My love always," the actor posted on Instagram earlier this month. "You have made my life one of joy and happiness."
Before the joy and happiness, Brosnan had more than his fair share of tough times and tragedy. He grew up in a small town in Ireland, without his father or his mother. His father Tom walked out when he was a baby, and his mother Mary left him with his grandparents to become a nurse in London. 
"Consequently, there was a certain amount of early loss in that young boy's life," Brosnan told Cigar Aficionado magazine.
Watch: Pierce Brosnan with his sons at the 2020 Golden Globes. Post continues after video.
After his grandparents died, Brosnan ended up lodging in "a poor part of town", before his mother finally brought him over to London at the age of 10. There, he went to a cinema, where he saw James Bond for the first time. 
"The music, the women, the shimmering silhouettes of nakedness, and this wonderful woman lying on the bed," he remembers. 
Brosnan planned to become an artist, but drifted into acting. One of his friends from drama school, David Harris, kept raving about his aunt, Cassandra Harris, who was an actress, and one day, Brosnan went to her house.  
"I saw her coming down the staircase, and I thought, 'What a beautiful-looking woman'."
Born and raised in Australia, Cassandra Harris was 10 years older than Brosnan, had already been married twice, and was a mother to two children, Charlotte and Christopher. Brosnan's friend played matchmaker, even though his aunt wasn't initially interested.
"Here was this funny-looking man with this short haircut," she later said. "But we had much in common – acting, books, music – and once we started talking, we never stopped."
Before long, the two were living together, with Harris's children. Charlotte and Christopher went from calling Brosnan "Pierce" to "Daddy Pierce" to "Daddy".