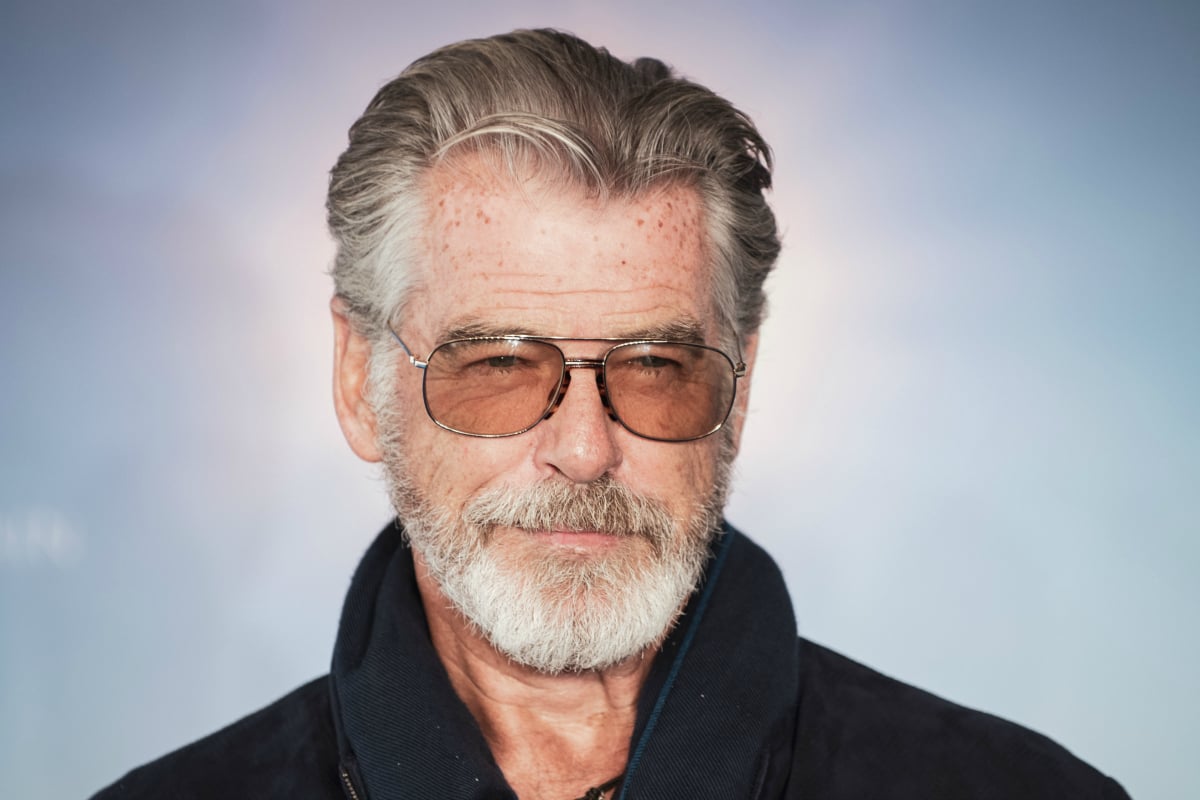 Pierce Brosnan grew up with a different-shaped family than most. The James Bond star's carpenter father left when he was an infant; his mother, a nurse, moved from Ireland to London to find work when he was four, and would visit him maybe once or twice a year. To young Pierce, home was with his extended family and then in a boarding house.
But when he was in his late 20s, fresh out of drama school, he was welcomed into another family; that of his first wife, Australian actor Cassandra Harris.
In marrying her in 1980, the actor became not only a husband, but a father to her two teenage children. Pierce even formally adopted Chris, then 14, and Charlotte, 15, after their father, producer Dermot Harris, died in 1986.
"We just clicked as a family," Pierce told Express back in 2013. "To begin with I was Pierce, then I was Daddy Pierce, and then I just became Dad. Charlotte and Chris have just been amazing in my life."
But in 1991, cancer reshaped that new family. And not for the last time.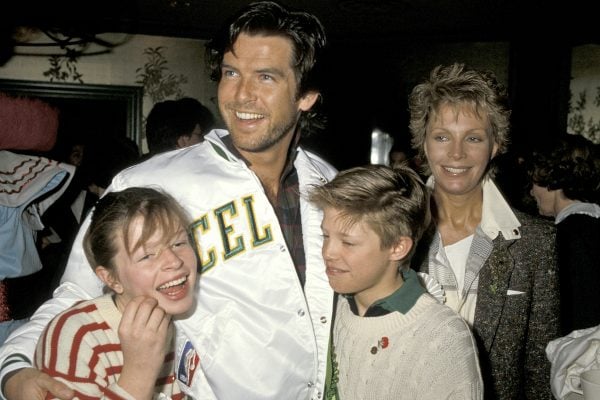 One illness; three tragedies.
After becoming ill on the set of the film, The Deceivers, in India in 1987, Cassandra was diagnosed with ovarian cancer.
She died on December 28, 1991, at the age of 43, with Pierce lying in the hospital bed beside her.
Pierce became a single father to Chris and Charlotte, and his son with Cassandra, Sean, who was just eight years old.
"I sat [Sean] on my lap and told him Mummy had died," Pierce told People. "The tears came to his eyes, but they never fell. He just said, 'It's for the best, Daddy. She's not in pain anymore.' And that was it."
The death affected them all deeply.
"It was and is a terrible loss, and I see it reflected, from time to time, in my children," he told Cigar Aficionado in 1997. "How do you carry on afterwards? Slowly. Very, very, very slowly. It hurts. And you have to sit and endure it. There's nothing else to do; it won't go away."