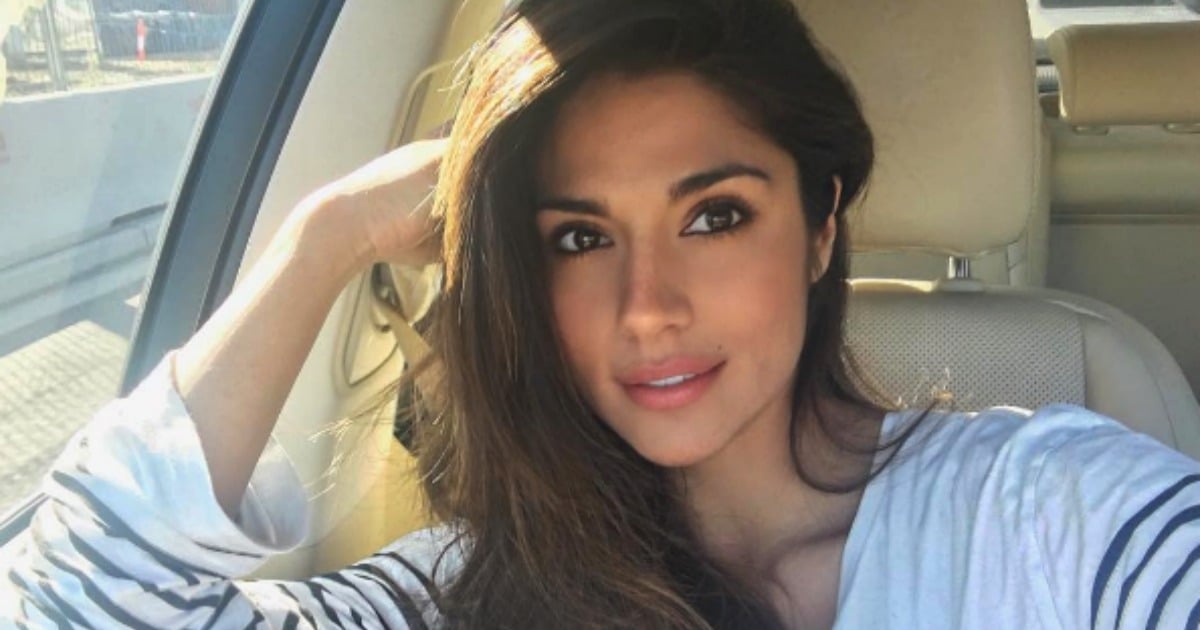 When I wake up in the morning it's not a pretty sight.
Matted hair everywhere – often yielding the food I scoffed down the night before – I surface from my slumber sporting morning breath and under-eye bags that beg the question "are you sick?". For the record, I'm not sick, I just resemble something between a sloth and something you'd find deep in a drain pipe when I wake up.
#blessed #genetics #thanksmumanddad
Such is not the case for Home and Away's Pia Miller, 32, who apparently wakes up looking like this:
That is a makeup-free Pia Miller, lying between crisp white sheets this morning, having awoken from a dream that I can only assume was about french champagne and a sunny meadow in the middle of Spring.
I think this might be a conspiracy.
There's not a single crumb from last night's chocolate cake in her glossy hair; there's not a blemish on her face. And while I can't smell an Instagram photo, I'm pretty confident when I say that the mum-of-two did not have morning breath this morning.
The very best from Pia Miller's Instagram page. Post continues…