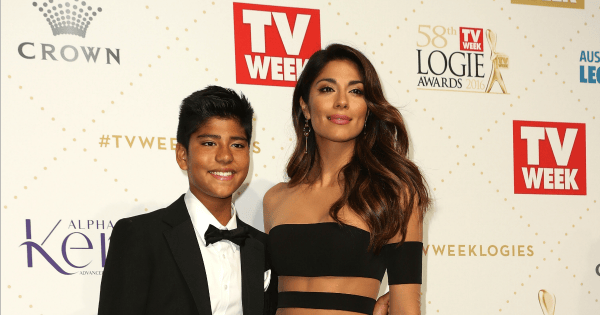 Getting rejected at the door of a bar is not the finest moment in any of our lives. But to have it happen while someone is filming you surely makes the experience a little less fun and a little more awkward.
Pia Miller was a stand-out on the Logies red carpet last night, but that didn't do her any favours when she tried to crack into an after-party at Shane Warne's Club 23 with her boyfriend Tyson Mullane last night.
The Home and Away actress approached the door at Warne's Club 23 with Mullane and other unnamed friend in tow. However, Miller and Mullane were knocked back from the sough-after event, told by a woman at the door they were from the "wrong network".
The moment Pia Miller is turned away from a #Logies after party at 2am https://t.co/dI6imPMaMS pic.twitter.com/zBKbA0dttX

— Daily Mail Australia (@DailyMailAU) May 9, 2016
It didn't seem to come as too much of a shock for the 32-year-old actress, who laughed off the rejection with the demeanour of someone who very much knew what she was trying to do.
According to the Daily Mail, footage of the saga overheard a friend of Pia joking behind the camera to those manning the door, yelling, "But Pia's famous!"
The couple didn't seem too perturbed by the entire ordeal, walking away only to sneak determinedly sneak back later and try to get in once more only to experience the same fate.