Pia Miller is wearing a ring. Hardly headline news, sure, but we thought you might want to know.
Why? Because as well as being lovely and super sparkly, it's also on her ring finger. Which is definitely, probably a sign that she's absolutely, maybe engaged to boyfriend Tyson Mullane.
A picture of the 32-year-old wearing the substantial rock was uploaded to a Moët employee's Instagram this morning, and the tabloids are frothing.
This is the pic: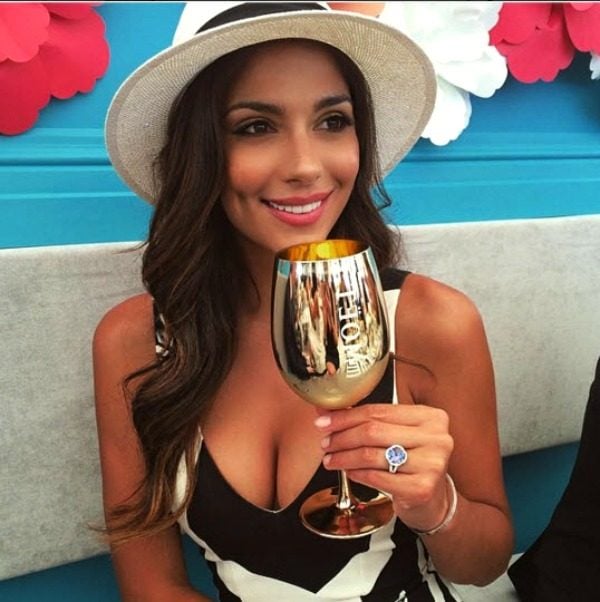 Let's pause it there, and zoom.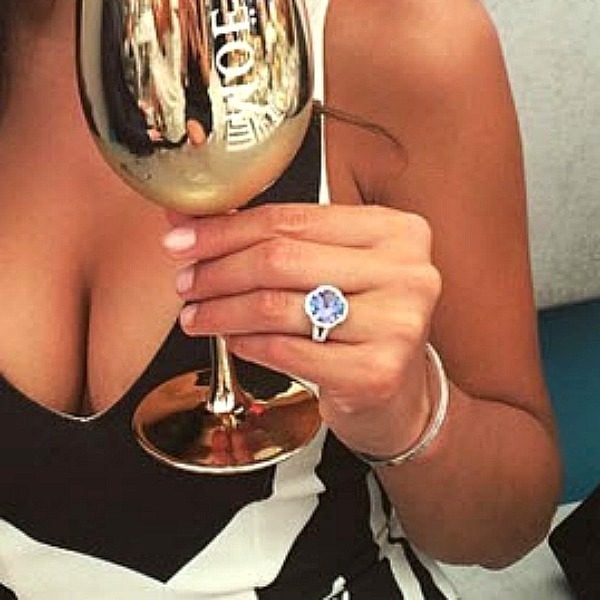 Images: Instagram.
Seriously, look at that thing! I actually don't understand how she is able to lift her hand, let alone keep that fancy pants flute of champas aloft.
Other than the fact that it is quite clearly enormous, we know very little about the ring, because Miller is staying mum.
The Chilean-born Home & Away actress/model not commented on the rumours, and her ring finger is frustratingly obscured in any later shots she's shared on her own accounts.