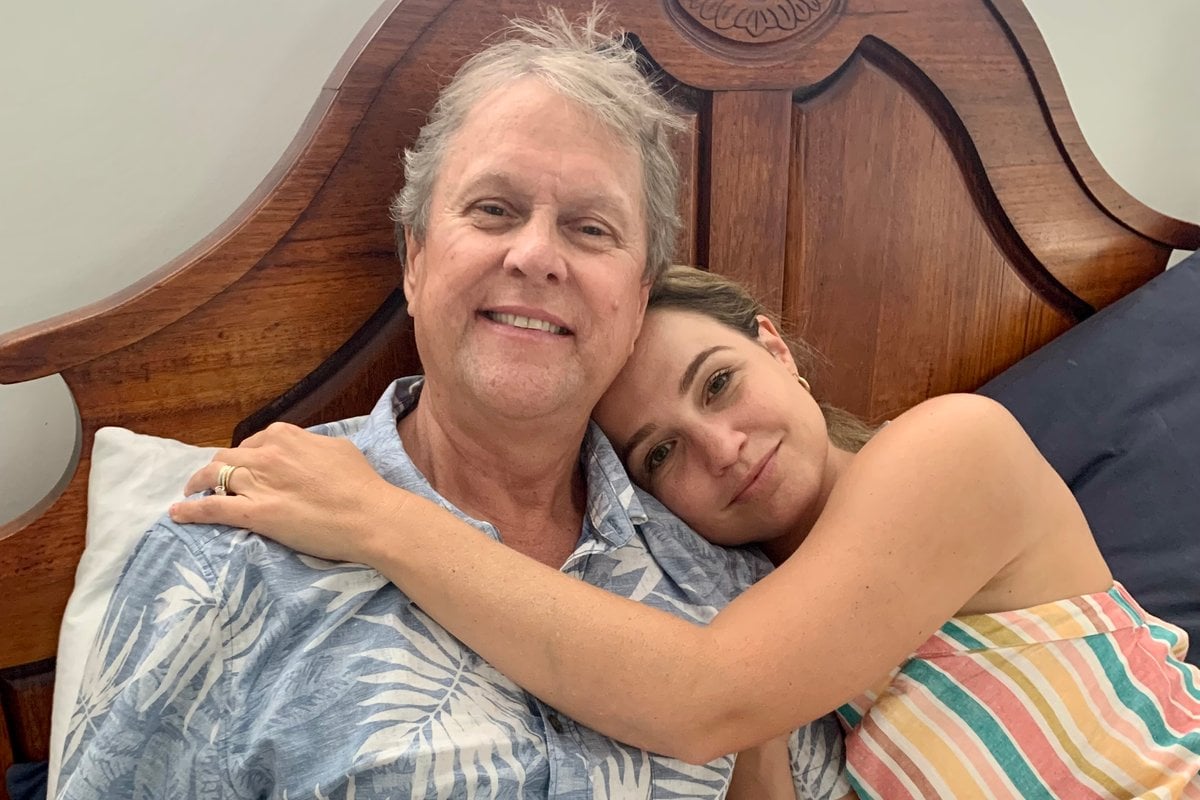 When a parent dies, it's so incredibly hard to comprehend that you will no longer create another memory with them. This is a person who taught you everything you know; someone who has been there at every major life event. 
No matter how much warning you receive that they're going to die, it still hits like a tonne of bricks when it actually happens.
Even if you actually see them die in front of you, you're still likely going to be shocked by the fact you can no longer cuddle them or share further memories. 
Watch: Robin Bailey on losing her dad at a young age. Post continues below.
My dad, Peter Brian Hudson, was a remarkable person, husband, father, grandfather, professor and musician. 
But boy, was he unlucky. Seriously, someone would've had a better chance at winning the lotto twice than going through what my dad endured. 
In 2017, Dad was diagnosed with a stage 4 prostate cancer that was incredibly rare; only 47 cases recorded in the world. No one had lived past five years. 
He had been complaining about back pain for years, but his PSA readings had continually come back as normal.
Further examinations showed he had a deadly cancer, adenosquamous carcinoma of the prostate, but it'd already breached the organ. It was likely in his blood. 
Surgery. Radiation. Chemo. Hormone therapy. More radiation. Chemo. Steroids. Surgery. 
It was exhausting, but mostly he did it with a smile on his face, wearing comically colourful socks, ensuring it wouldn't get us down. His positivity gave us hope that maybe, just maybe, we'd find a cure. Or perhaps even a miracle would occur? We'd read about other people's miracles, so why couldn't our dad have one?